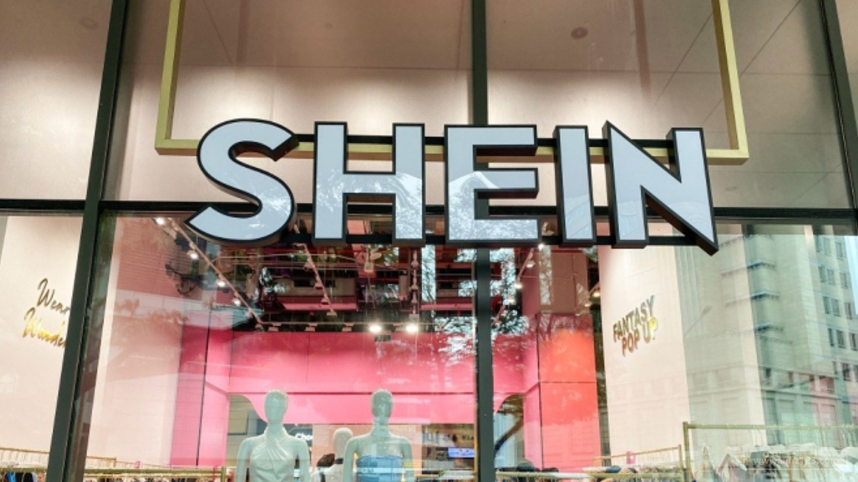 In our market insights on
China's cross-border ecommerce
and
second-hand luxury shopping
, we believe that in the second-hand luxury industry, the existence of offline physical stores will continue to be disrupted. However, as new consumer brands emerge, there is a completely opposite trend of opening physical stores in China.
In the past decade, new consumer brands were regarded as the most outstanding performers on e-commerce platforms. They have a comprehensive understanding of the intricate rules and big data algorithms utilized by each online platform. While the idea of physical stores, on another hand, were considered having disadvantages and lack of a well-defined proposition when comparing to brands with chain stores that have been rooted and developed offline for years. So, in this era of e-commerce, why is "offline stores" gaining favors again to new consumer brands?
Offline store as marketing channel: Ambitions and Anxieties
Statistics show there are over 40 million offline stores in China, with an average lifespan of under 2 years. In most shopping centers, the average annual turnover rate of store brands reaches 15-20%. Based on our estimation, regardless of the rent and labor costs, the hidden cost of opening an offline store will be at least RMB ¥100,000 (approx USD 15,000). Despite the high costs involved, a significant number of brands which grow from the online are still determined to establish brick-and-mortar stores.
Experts contend that relying solely on a single ecommerce channel such as Taobao for revenue poses a significant risk. In fact, there exists a larger incremental space available through offline channels, which tend to account for a higher proportion of sales across most categories. Furthermore, the diminishing returns on the web traffic and intense competition from competing products online can also cause brand apprehension.
Consumer brands operating in various sectors such as fashion, beauty, food and beverage are strategically expanding their offline presence to reinforce brand salience. Establishing an imposing flagship store with compelling design aesthetics has become the new strategic direction for many brands. According to business consultant Run Liu, "To flourish, offline stores must position themselves as a 'destination' that is irresistible."
While some positive signals emanate from the market for new consumer brands, it is evident that new consumption has entered the second half of its growth phase and is now more rational. In 2022, online sales of physical goods constituted just 27.2% of total retail sales for social consumer goods, underscoring the continued prevalence of offline consumption in China. Brands that have successfully entered the offline channel have effectively optimized their revenue ratio and generated positive impacts on competitors.
In the future, omni-channel coverage of online access and offline experience will become the ineluctable trend of new retail development. With offline footprint, brands can provide customers with more comprehensive service and create immersive in-store experiences through adept store decoration and product display. This not only establishes the brand's overall image, but also bridges the psychological gap between buyers and sellers. This is especially consequential in today's market, where Gen-Z has emerged as the primary force of consumption, with greater emphasis on the "spiritual experience" of the buying process and higher expectations for retail environments. In sum, the offline market proffers abundant opportunities for converting like-minded individuals with shared values into loyal customers for the brand.
In China, the fervent fans of McDonald's have given rise to a phenomenon known as "McDonaldism." When a brand is revered like a religion, the significance of establishing a physical store is akin to building a church or temple for its followers. A flagship store can be considered the largest "holy temple," drawing devotees from all directions who make "pilgrimages," while other stores can be likened to community churches. In the space of offline stores, the brand core value is visualized and touchable in this way.
Case Study: How Bananain Opened a Successful Offline Store
Bananain(蕉内)'s first offline store opened in Shenzhen Uniwalk Qianhai. The Bananain manager believes that only by allowing consumers to see and feel products in person can they develop a deeper and more lasting impression of the brand. In late 2020, Bananain launched its first physical store in Shenzhen. By 2022, Bananain steadily expanded its retail stores, with store sizes increasing from the initial 200 square meters to 400-600 square meters. Moreover, new product categories, such as puffer jackets and sun protection clothing, were added to the original underwear category.
When selecting the store location, the Uniwalk investment team initially proposed placing Bananain in the L2 lingerie zone with other lingerie brands. However, Bananain had a different idea. They hoped to position the store on the B1 floor, which mainly features electronic brands such as DJI and Xiaomi, as well as international sports brands such as Adidas and Nike.
In the process of opening a physical store, it is crucial to find a "good neighbor." Instead of being situated next to the same type of lingerie brands, Bananain opted to position itself in a more diverse neighborhood to appeal to a wider range of customers, including women, men, families, and children. This choice can have a positive impact on a brand that is expanding its product categories.
Bananain also observes adjacent stores when designing the layout of its other stores. For example, Bananain's Middle Huaihai Road branch is located on the same side as the internet-famous brand Gentle Monster, which has long queues throughout the year. By observing customer flow, Bananain finds that the passenger flow from Gentle Monster to iAPM Mall is greater than that in the opposite direction. Thus, Bananain designed a brightly colored sock wall on the left side of its store facing Gentle Monster to attract pedestrians' attention quickly.
Adapting to local circumstances, Bananain tailors its store location selection and development strategies. As an internet-origin brand, Bananain has successfully made its offline channel the highest growth channel in customer acquisition (80% of total new customers).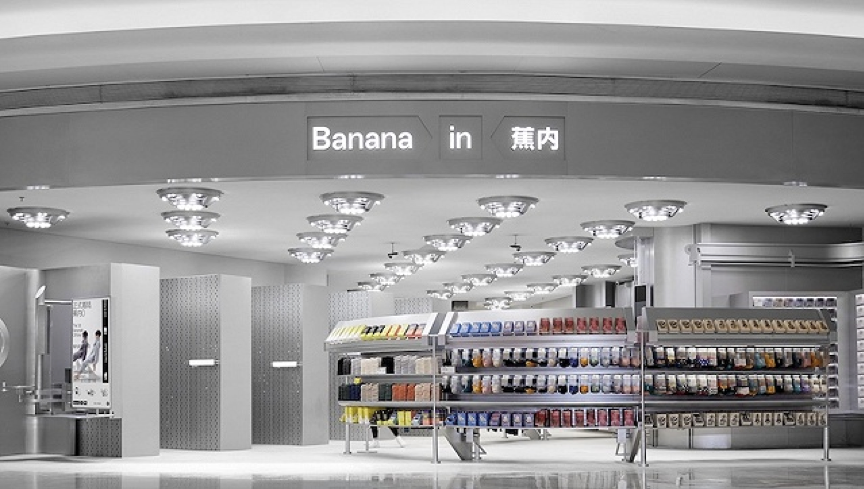 New consumer brands in different categories require different store layout strategies. For instance, coffee shops tend to choose locations along the streets and with courtyards, while jewelry brands prefer to select popular historical districts focused on cultural and creative industries. Moreover, stores with special features such as "dog-friendly" can also win the love and trust of young people. Several new consumer brands, including Saturnbird Coffee, Bosie, Bananain, Seesaw Coffee, To Summer Fragrance, and Documents Perfume, have landed on Yuyuan Road, Wukang-Anfu Road, and other historical streets in Shanghai. These brands aim to provide an immersive consumption experience for their customers rather than just sell products.
New consumer brands are expanding offline stores to more and more cities in China, including Guangzhou's ShaMian and Dongshankou, Chongqing's Daijiaxiang and Huangjiaoping Street, Chengdu's Huaxiba, and Hangzhou's Shihuqiao Road, among other internet-famous historical streets such as Anfu Road. These brands aim to create an alluring lifestyle for their customers while selling their products.
In conclusion, the success of Bananain's offline store can be attributed to several factors, including:
Finding a "good neighbor"attracts customers from the hot destination.
Customizing the layout according to the local environment and culture.
Diversifying its product categories.
Adapting to customer needs.
The trend of new consumer brands opening offline stores is likely to continue in China, as brands are seeking to provide an immersive experience for their customers and strengthen their brand presence and brand value.