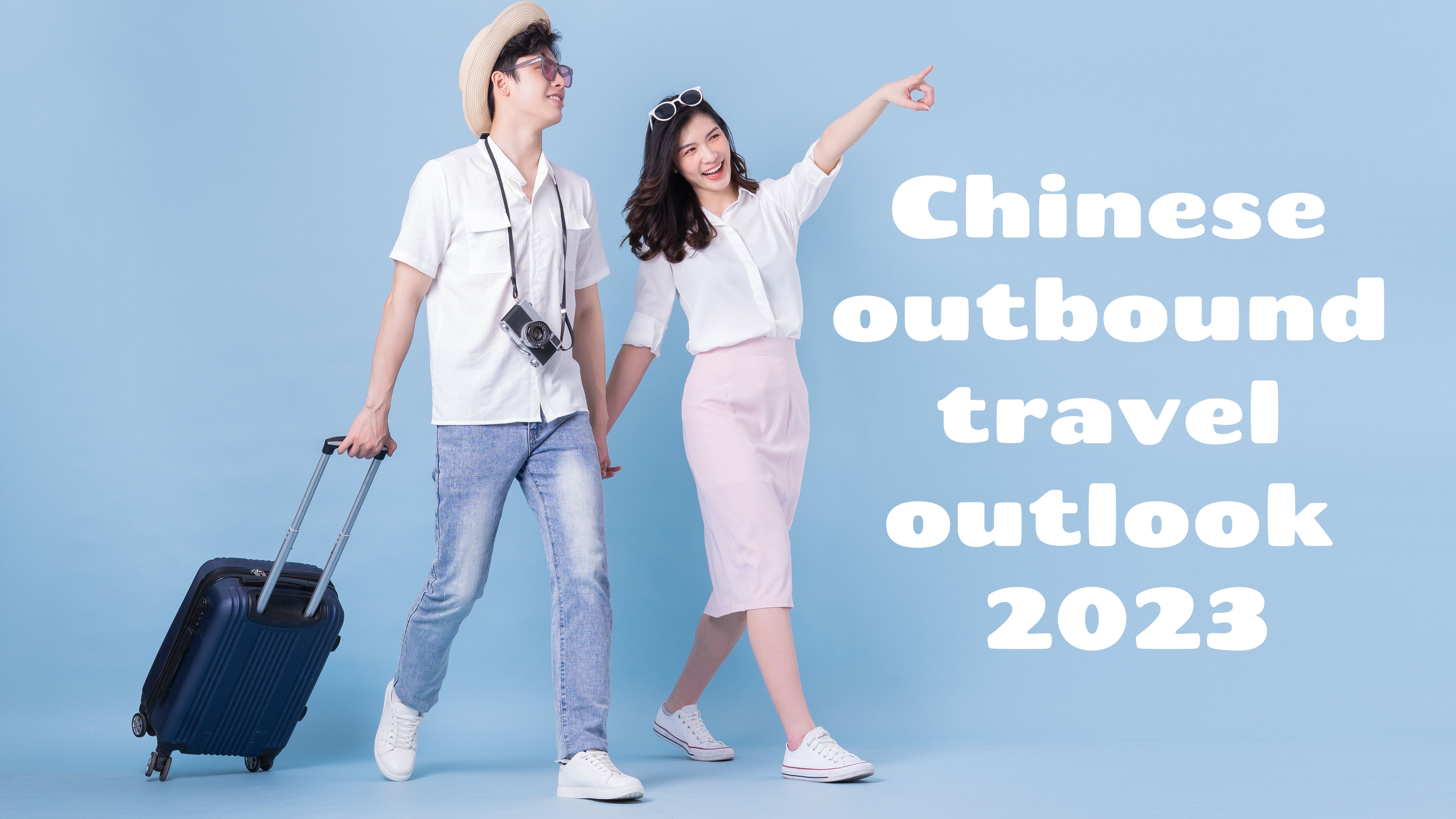 Since China made significant adjustments to the travel restriction in January 2023, including loosening restrictions on cross-regional and cross-border movement. This marks the end of almost three years of restricted immigration activities, and Chinese tourists are once again embracing the world. According to a blue paper released by China Tourism Research Institute, China is expected to have more than 90 million annual inbound and outbound tourist arrivals in 2023, which could recover to 31.5% of the level in 2019.
Although the current supplier side issues (such as limited airline capacity and the loss of staff during pandemic) are making slow progress for inbound and outbound tourism to return back to the level of 2019, we are still expecting to see a big increase from 2023-H2 onwards. In this transitional stage of China's tourism market recovery, it is important to identify the market demand earlier and in line with the upcoming trend.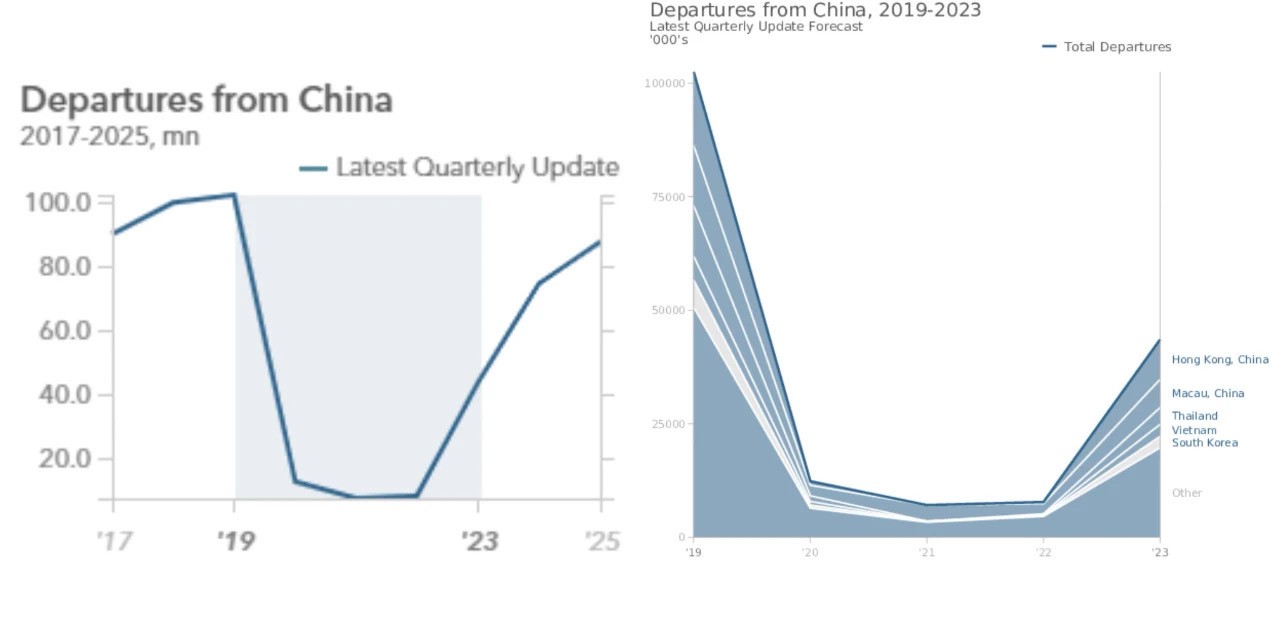 Destinations: Southeast Asia and Western Europe are the "Hot Destinations"
According to Ctrip, the top 10 destinations of outbound flight bookings for the May holiday are: Hong Kong, Bangkok, Singapore, Macau, Phuket, Taipei, Kuala Lumpur, Manila, London, and Tokyo.
Considering the factors like industry policy, flight availability and cost, Thailand has no doubt become one of the most popular destinations among China tourists in the early stage of opening up. According to a report by Thailand's World Journal in February 2023, there were 751 flights from mainland China, Hong Kong, and Macau landed in Thailand between 18th January and 15th February, averaging 20 flights per day. These flights brought a total of 161,502 inbound passengers to Thailand, including 29,400 tourists during the Spring Festival, with an average of 4,142 visitors per day.
On March 15th, the second group of reopening tourist destinations was announced, classical European tourist destinations including Switzerland, Hungary, Italy, and France are all on the list. European multinational tourism products are now ready for travelers. The pent-up demand for outbound travel since the Covid-19 pandemic is expected to surge in these destinations. According to a survey conducted by Statista.com, 9% of China tourists with high income chose Western Europe as their first choice of overseas travel in interviews. Limited by the distance and cost performance, the recovery of European outbound travel may have to wait until early 2024.
European countries have already started to make active preparations for welcoming Chinese tourists. Ting Fang, the general manager of France's Xincheng Travel Agency, said that the agency has been receiving a continuous stream of inquiries and emails about tourist routes and products since France was included in the second batch of open outbound travel list; they can feel clearly that the tourism industry is picking up. Alessandro Ciampa, the head of the Italian Scenic Travel Agency, also expresses his interest in cooperating with Chinese outbound enterprises and developing more tailor-made travel products for Chinese tourists.
According to Cristiano Varotti, representative of the Italian National Tourist Office (ENIT) in China, the inclusion of Italy and other European countries as destinations for Chinese outbound group tours is important news that Italy has been waiting for. The country is ready to receive Chinese tourists, who had been among the most frequent visitors to Italy before Covid-19. In 2019, Italy welcomed 5.356 million tourists from China in all. Chinese tourists also accounted for 28% of Italy's tax refund share for duty-free shopping, with a per capita refund of 1,208 euros, proving their significant contribution to Italy's tourism industry.
So far, China has reopened direct flights to Italy, Portugal, Greece, Spain, France, and Denmark. As the world's largest outbound travel market, China is slowly recovering from Covid-19's impact on the tourism industry.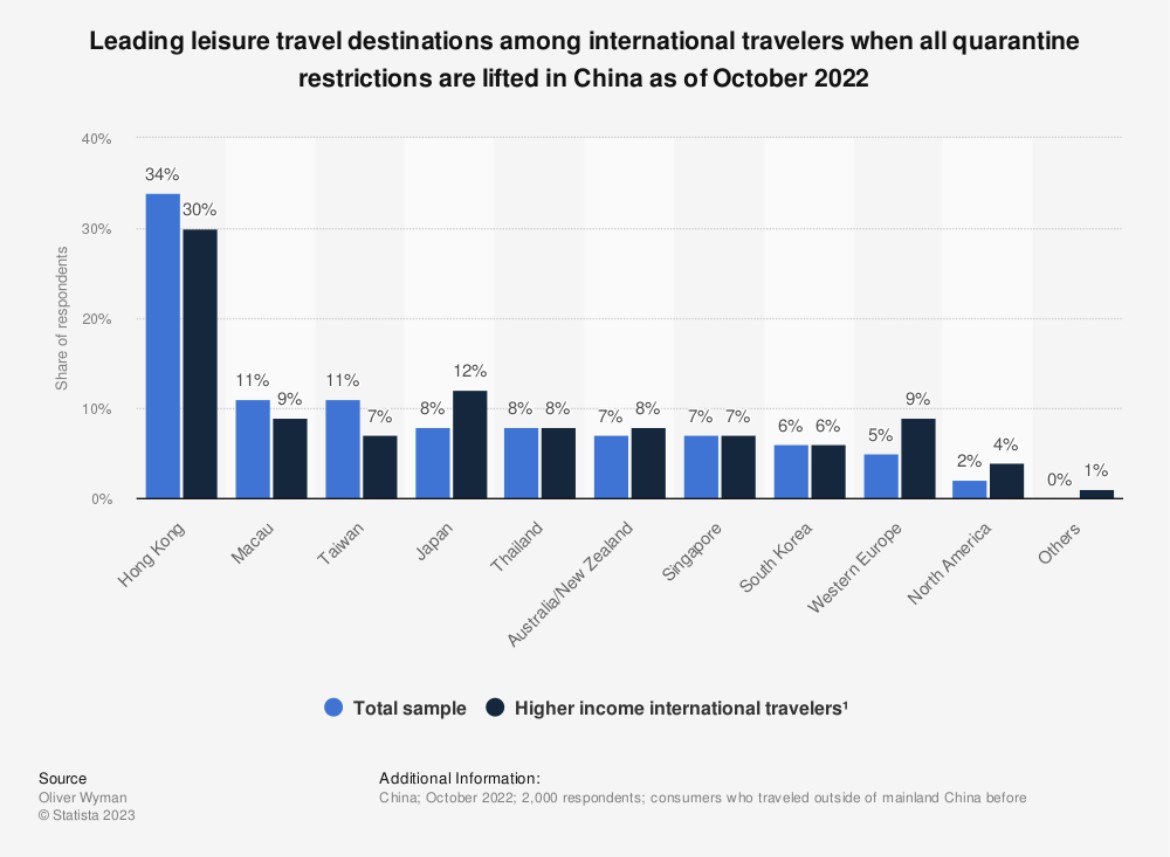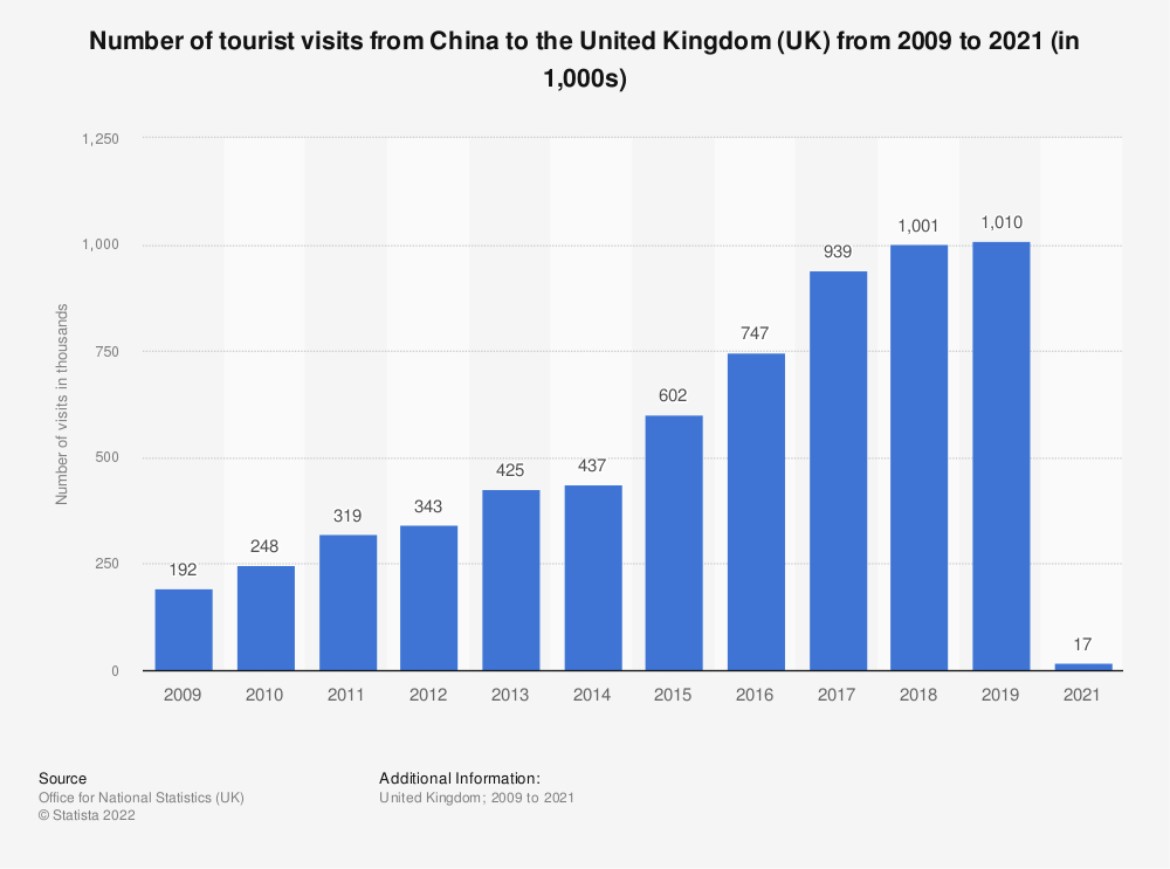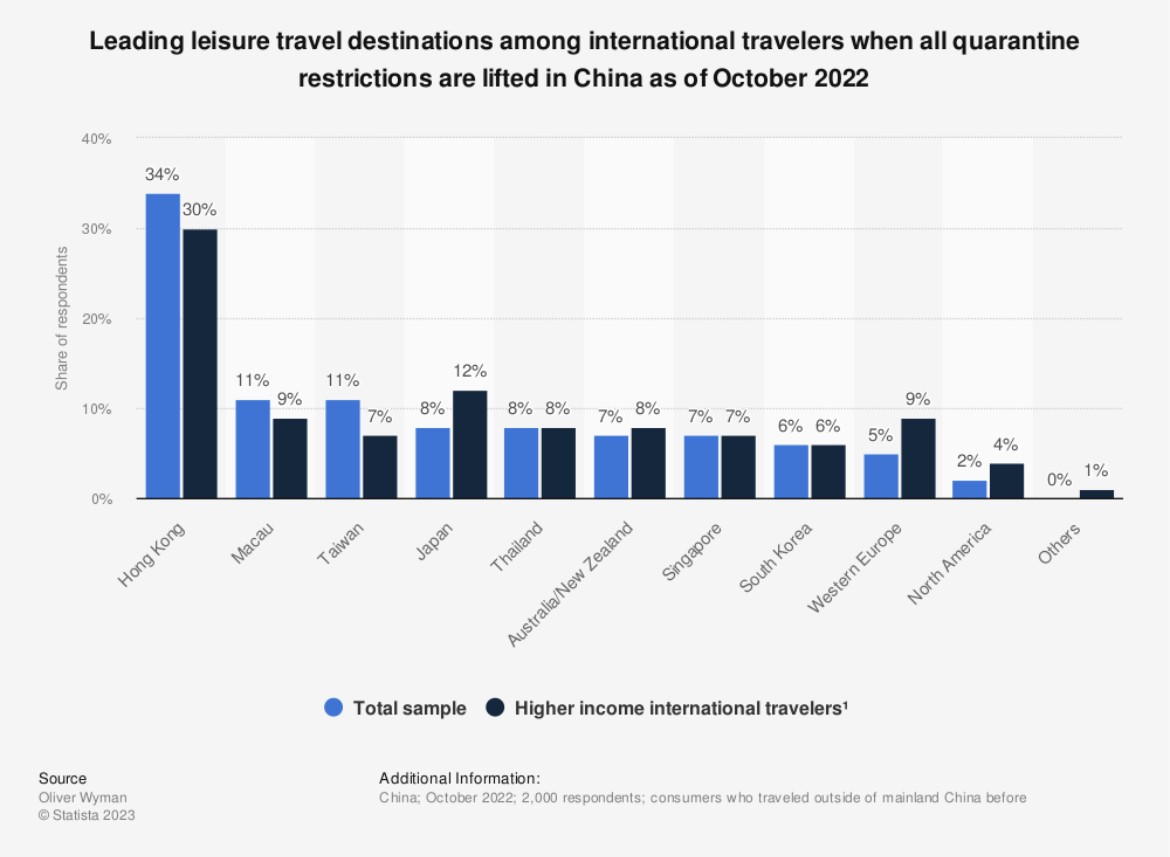 Demographics: Under the Silver-Economy, Retired People Also Want to See the World
After the opening-up policy, the post-90s generation still remains the main force for the first wave of outbound tourists, this group of people has economic strength and excellent mobility, accounting for more than 57%. However, in terms of travel styles, most of them choose to become backpackers and self-guided. For travel agencies, a broader market space is hidden among urban retirees.
Since the 1980's, the first generation domestic migrant workers are now over 60 years old. This age demographic group are particularly interested in traveling. They have been working away from their hometown for a long time, and curious about the world beyond their familiar surroundings with their savings over the years.
Having entered their senior years, they are more willing to travel abroad. Besides, compared to other age groups, retired seniors have a stable disposable income through pensions, and low expenses for their housing and education. Senior travelers have become a reliable source of tourism revenue even after the peak travel seasons such as Golden Week holidays and summer/winter vacations. Increasingly, more and more elderly people from small and medium-sized cities, towns, and even rural areas are now joining the outbound tourism group, which is shifting the travel industry and becoming a prospective market opportunity.
Due to objective factors such as physical decline, the elderly travelers may feel more dependent on travel agencies. According to the data provided by Yiliang Ma, director of the Institute of Statistics and Research in China Tourism Academy, the proportion of domestic tourists over 65 years old who travel in groups is 20.8%, about five times that of the entire age group.
As the number of Chinese elderly people continues increasing, life expectancy raises, and health and safety systems improve, the Chinese senior tourism market will increasingly expand.
The product: "Immersive Tourism" in Clothing, Food, Housing, and Transportation
From the perspective of the current domestic tourism trend, there's a shift towards in-depth experiential travel rather than simply ticking off popular tourist attractions. An analysis from Euromonitor reveals that Chinese consumers are increasingly drawn to travel products that offer outdoor adventure, eco-sightseeing, island vacations, and health-related activities. These types of travel products are expected to maintain a double-digit annual growth rate. Euromonitor believes that the demand for outbound tourism will follow this trend, with eco-tourism and outdoor adventure destinations becoming more popular among Chinese tourists who seek unique and enriching experiences.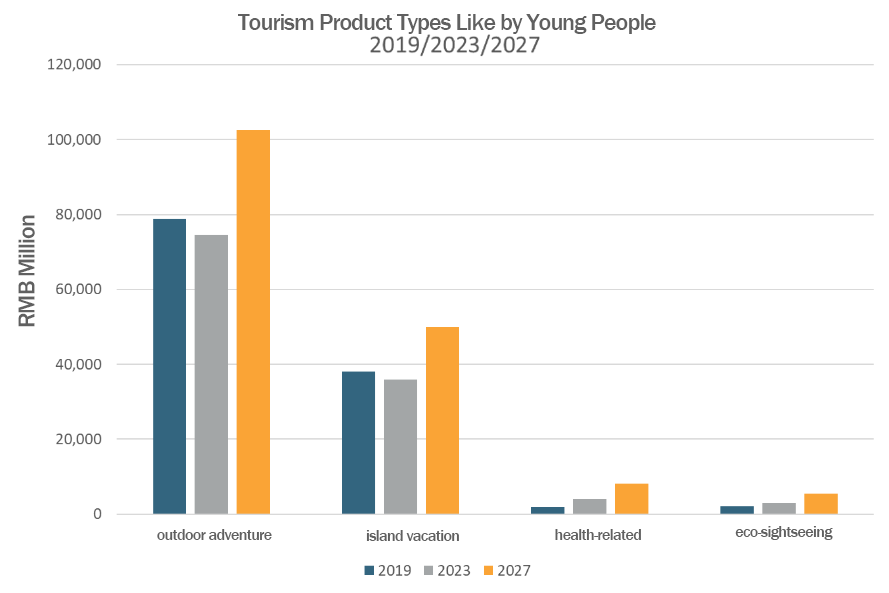 Duty-free shopping, closely related to outbound travel, is a major focus for young tourists in addition to sightseeing. China is the largest source of duty-free consumption in the Asia-Pacific region, with no other international market being able to match Chinese travelers in terms of both quantity and scale. In fact, during the 2023 Lunar New Year holiday alone, visitors spent nearly USD $268 million in 12 duty-free stores in Hainan, representing an increase of 20% compared to the same period in 2022. Experts predict that China's inbound and outbound duty-free spending will reach $7.69 billion USD ( ¥50 billion RMB) in 2023.
So far, duty-free shopping has been recovering along with the growth of international passenger traffic at airports, and now is showing steady growth. According to Guangzhou Customs, sales of duty-free shops at Guangzhou Baiyun Airport have reached $2.72 million USD (¥17.652 million RMB) by January 2023, representing a 3.9-fold increase year-on-year. This growth figure is expected to be more significant at the Capital Airport and Shanghai Airport.

Airports play a pivotal role in both inbound and outbound tourism. There are vast development spaces and opportunities behind not only the popular duty-free business but also advertising settings, store entries, and tax-inclusive consumption ranging from luxury stores to small food and leisure, especially in the airports in those new tier-1 cities.
To summarize, China is leading to a rebound in outbound tourism. It is projected to have over 90 million annual inbound and outbound tourist arrivals in 2023 and is expected to accelerate in Q3 and Q4 in 2023. In H1,2023 the popular destinations for Chinese tourists include Southeast Asia and Western Europe, with Thailand and European countries like Italy and France being favoured. There is a positive market trend ahead in Chinese outbound travel. Our analysis is signalling opportunities for destinations, travel agencies, and other stakeholders to align their offerings with the evolving preferences of Chinese tourists.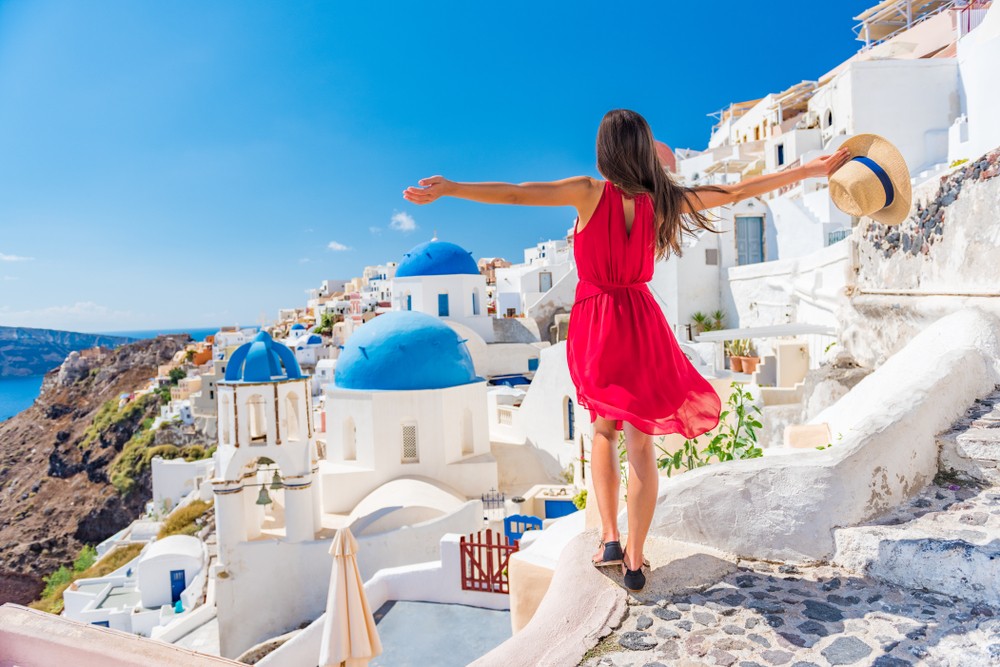 YIVA Digital is a world leading marketing agency. Our team of experts can help your brand stay ahead of the competition and tap into the boundless opportunities from the global Chinese market.
Contact us today or book a 30-mins free consultation call with us to take your brand's success to new heights.