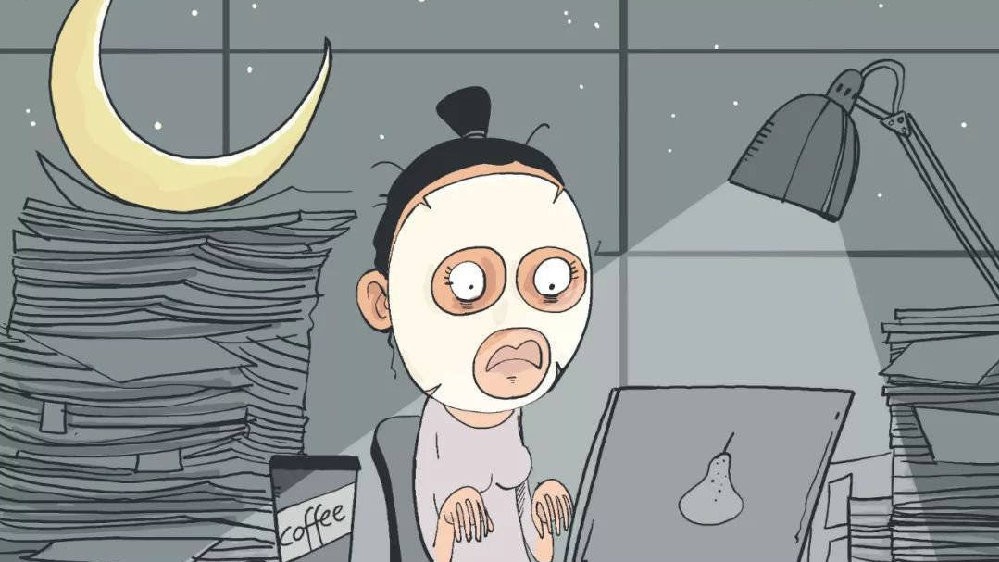 Chinese young generations are contradictory in their wellbeing lifestyle. They diligently do skincare and use liver-protecting tablets while staying up late, they use digestion powder after eating spicy hot pot, and they wear knee pads while clubbing… …Post-90s and Post-00s expect health, afraid of illness, with the wish of escaping reality and mitigating anxiety, this generation has started their "punk + regimen lifestyle".
According to the China Health and Wellness Big Data Report, the current health and wellness market in China has exceeded a trillion yuan, and each citizen spends an average of more than RMB ¥1,000 per year on health and wellness, among which the percentage of young people aged 18 to 35 reaching 83.8% of the total. Anxiety about health has become one of the biggest "rigid demands" in the Chinese market.
CBNData's report shows that 90% of young Chinese between 20-30 years old are already aware of their health. 33% of them have set up well-being routines. However, compared with the traditional regimen methods such as Chinese physiotherapy, Chinese herbal medicine, yoga, meditation or other tedious and time-consuming ways, the new generation is more likely to choose an easy well-being lifestyle. The healthcare consumption of the new generation shows a self-pleasure and personalisation trend. More and more wellness brands are inspired by these trends.
IPSOS points out that post-90s wellness needs mainly include mental health (26%), body shape (22%), and sleep improvement (14%). At the same time, sleep (+25%), hair loss (+22%), and oral health (+20%) rank among the top three growing needs. To maintain wellness, they prefer the products for internal use, with small-package, easy-to-carry and "snack-like".
New Lifestyle with Traditional Brands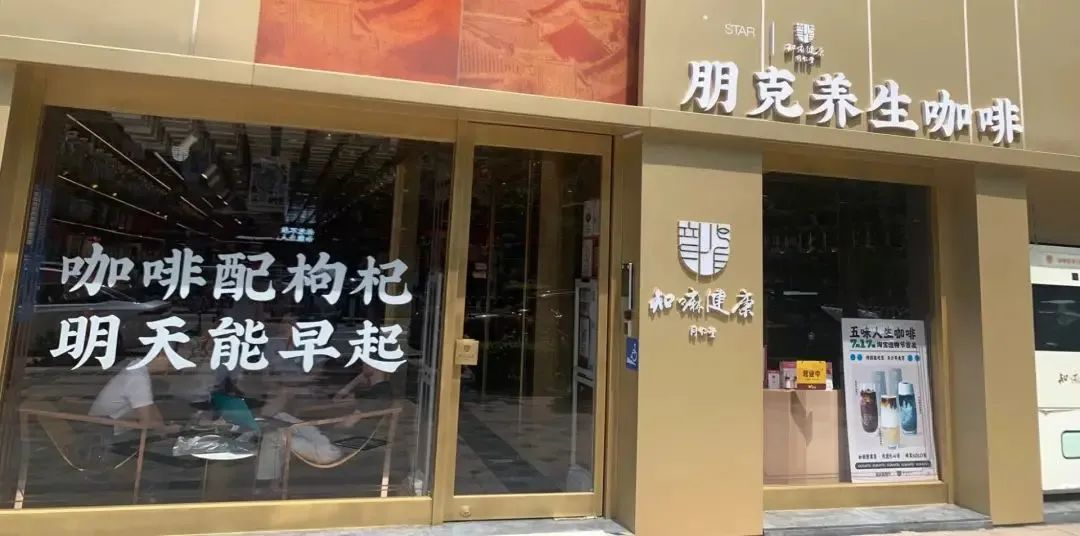 The first to seize the business opportunity of "punk health" was not healthcare product companies, but the time-honored Chinese medicine brand Tongrentang. At the beginning of 2019, Tongrentang set up a new business sector, a China-Chic health center Zhi Man Health, and Zhi Ma Health has successfully made a name for itself with its health coffees such as Monk Fruit Black Coffee and Goji (wolfberry) Latte.
In 2021, Tongrentang launched another Stay Up Late Beverage for sleep anxiety, priced at RMB ¥38 per bottle, which once again attracted a lot of attention. Many young people have come to Zhi Ma Health's offline stores to buy it and share posts on social media. According to a consultant of Zhi Ma Health, most consumers of Stay Up Late Beverage are young women aged 25-35.
Combining the pain points of health anxiety in the market, through brand endorsement, online marketing strategies, and influencers' sharing, Tongrentang has figured out a new business opportunity and has successfully rejuvenated itself.
Not only Tongrentang, but more and more old names are beginning to "please" young people. Traditional pharmaceutical companies such as Jiangzhong Pharmaceutical, Harbin Pharmaceutical Group, and Yunnan Baiyao have all entered the health and wellness track. For the post-90s who prefer wellness products with natural ingredients, these traditional pharmaceutical companies can gain more popularity and trust by using natural, pure Chinese herbal ingredients.
Health Products are Becoming the "Fourth Meal"
As the faster aging population has created fertile ground for the stock and expansion of the Chinese wellness product market, the "punk health" generation is making the healthcare products market finally embrace the incremental dividends of the emerging industry. The famous healthcare product brands By-Health (Tang Chen Bei Jian) and Sirio Pharma have nearly doubled their revenues and net profits in the past five years reaching RMB 60 billion of its brand value in 2021
Under the big wave of One Health, the segmentation of healthcare products is becoming more and more abundant. According to gender, efficacy, composition, and age, consumers can choose the category that suits them better. Besides, healthcare products are not available in the form of capsules.
More brands have entered the public eye at the same time. Swisse is now considered as the biggest competitor to By-Health. Since Swisse has been introduced to the Chinese market, its main vibe of "young and energetic" has successfully established a differentiated route in the industry. Overall, Swisse sells its healthcare products as a new "fashion icon". On Xiaohongshu (RED) platform, Swisse is keeping a high-frequency and high-quality social media activities, publishing 2-3 posts every day and actively cooperating with celebrities and KOLs to recommend its products. Combining the characteristics of the RED platform, Swisse connects with health and fashion together to better match female consumer psychology successfully making Swisse products the essential "fourth meal" of the day through its strategies.
In addition, wellness products are gradually showing a trend of "snacking" and "ready-to-eat". So far, By-Health has cherry vitamin-C gummies, collagen gummies, DHA gummies, and some other gummies. Except for gummies, products such as enzyme jelly, probiotic solid drinks, niacinamide drinks, dietary fiber chewable tablets, and goji syrup are also very popular in the market.
Online Community is Also A Product
Ithe digitalization of the health sector, the DXY (DingXiangYuan) Doctor community is a success story. Among 3 million licensed doctors in China, 70% of them are members of the Dingxiang Doctor community. As Dingxiang Doctor continues to expand, more and more medical students are engaging in academic discussions on the DXY platform. Additionally, some members also act as contributors to provide or review DXY Doctor's online content.
Since its launch, many people regard Dingxiang Doctor as a media or a KOL. However, after years of integration and development, the parent brand DXY of Dingxiang Doctor has already become a marketing platform for the health & well-being industry with the ability to empower health brands.
At the DXY - Ding Xiang Doctor Eco-Partner Conference of 2021, DXY has put forward its own digital marketing brand "Damai Cha(Barley Tea)" aka DMC, aiming to help consumer goods and biomedical enterprises to go digital, empowering brands through evidence-based medicine and health awareness.
The launch of DMC can be seen as an upgraded marketing strategy to the original Dingxiang Doctor. It shows that outside the DXY group, the whole society pays more attention to health than ever before, and more and more brands are eager to uplift from the old fashion marketing model to a more sincere and cost-efficient model. DMC hopes to invest more into health & wellbeing related marketing activities in the future. For DMC, health marketing is more about professionalism and health benefits to the public.