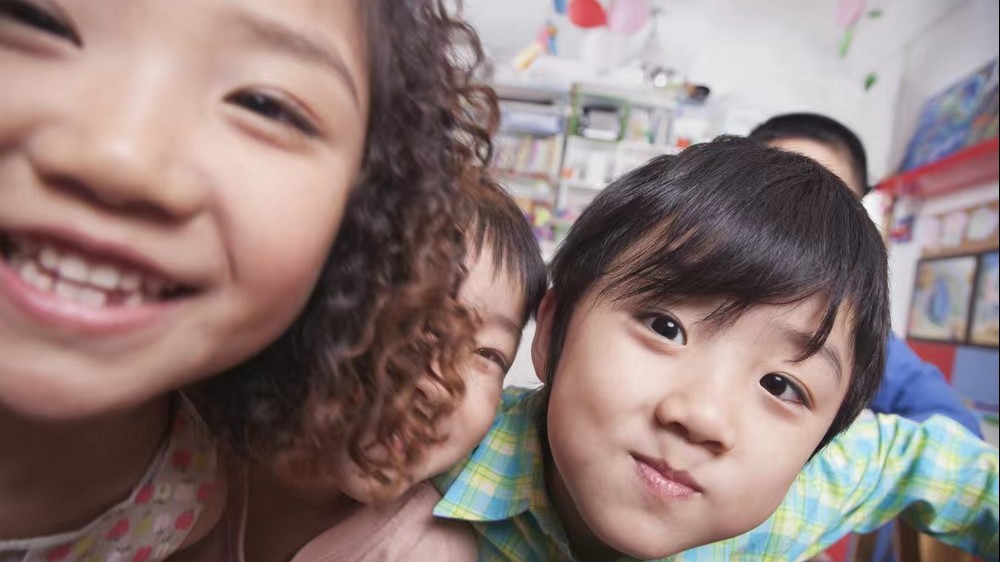 "Knowledge Changes Destiny" has always been an unfaded belief hanging over Chinese people's heads. Therefore, receiving good education is extremely important to Chinese parents as a way for children to maintain and to improve their economic situation and social status. The so-called "Tiger-moms" and overloaded kids can be seen everywhere.
Globalization has also brought up the globalization of education. Facing the challenge of scarce high-quality educational resources in China, more and more Chinese middle-class parents choose to send their children to study abroad at an earlier age, in order to adapt to the study environment in oversea counties in advance. The international middle/ senior school has always been a key part of the international education industry. Statistics show that there are 1,300 international schools in China mainland in 2022, hosting nearly 550,000 students and 150,000 teaching staff. Among them, a total of 170 international schools was established after 2019, which means that on average 57 new international schools are opened every year.
International schools have weak cyclical, stable growth, excellent cash flows, strong profitability, and broad market growth opportunity. With their business model and schooling model tending to mature, the future development of the industry is predictable.
International School Industry Overview
The average tuition fee of K12 international schools in Beijing and Shanghai is about RMB ¥200,000 per year, while the average cost of the public international department and the private international school is about RMB ¥70,000 and RMB ¥100,000 each year, which is far more than public schools. But even with such high tuition fees, Chinese parents are still enthusiastic about international schools. It is generally believed by middle-class parents that international schools can offer their children elite education. International school allows their kids to develop a more comprehensive study experience in an East-meets-West environment. Especially when getting into a top university through Chinese domestic exams becomes more challenging, applying through international schools means avoiding direct competition with another 10 million students who take the college entrance exam every year.
At present, there are three types of international schools in China, namely foreign schools, international departments in public schools, and private international schools. These international schools provide 3 mainstream programs, which are A-Levels in UK schools, AP in American schools, and IB for foreign children. In recent years, the DSE program for Hong Kong schools has also become popular. For example, in Guangdong, a total of 20 schools has opened DSE programs by 2022.
The number of international schools shows differences in China, which is in line with the regional economic development trend. More on the southeast coast and less in the northwest, first-tier cities (Beijing, Shanghai, Guangzhou, Shenzhen) usually have more premium education sources.
However, western and southern provinces such as Hainan and Qinghai have continued to establish new international schools in recent years. Policies have led to stricter approval processes for international schools in first-tier cities now, so the international school industry has begun focusing more on second-tier cities with relatively lax policies.
Greater potential exists for International education in those underdeveloped areas such as the southwest, northwest, and northeast of China. Between 2019 and 2022, Sichuan Province surpassed Shanghai and ranked fifth in the country for the number of new-opening international schools, showing that the international education sector in southwest cities has taken off, and gradually approaching the growth dynamic of larger cities.
Opportunities and Challenges for International Schools in China
2022 is a turbulent year for the international education industry. Due to Covid-19 and the policies to "Reduce the Burden of Compulsory Education Students' Homework and Off-campus Training", some of the international schools had to stop running. For example, the Westminster School stopped its Chengdu international campus in October 2021. The Chengdu Westminster School is the only international school authorized by Westminster School overseas. The project was launched in 2017 and was originally planned to support children from kindergarten to high school.
At the same time, the substantial departure of foreign teachers has also had a great impact on the international school industry in 2022. According to a 2022 survey by ThatsShanghai, among 44.2% of foreigners who live in Shanghai and work in the education industry, 85% of respondents are not sure they will stay in China for the next one to two years. While ACAMIS's report shows that among 3600 foreign teachers from 66 international schools, 40% of them have decided to leave China by the end of 2022.
The parents who send their children to international schools are divided over this matter. Some parents believe that international schools without foreign teachers will weaken the language and cultural environment and may fail to provide their children with the opportunity to simulate a foreign environment in advance. However, more parents think that the issue of "losing foreign teachers" is arguable as they suggest that Chinese teachers are generally more responsible than foreign teachers, and it might be better for them to lower the school fees.
However, Julian Fisher, the founder of Venture Education, an educational consultancy in Beijing, thinks that people should not worry too much about the setbacks experienced by international schools since Covid-19. As the market is vast, when some of the hundreds of schools encounter operational difficulties, it only accounts for a very small proportion compared to the whole market volume. Despite suffering the impact of Covid-19, the number of students in international schools in China has still maintained a growing trend since 2021. Moreover, Julian says he local education bureau still prefers having international brand schools in their area. Because they bring good reputation to the region and they can also attract international investment to make the community thrive.
Besides, the improved entry policy since January 8, 2023, can also alleviate the increasing problem of foreign teacher loss since Covid-19. From our perspective, we believe that the number of foreign teachers in international schools is not necessarily the more the better, The employment of foreign teachers should be considered according to the actual situation of each school. In the future, with the rapid development of more public bilingual schools, highly qualified returnee Chinese teachers will be increasingly valued after. Many international departments in public schools also put forward the idea of 'teaching science in the mother tongue or bilingually'. International education does not equal "foreign language education"
A Mature Education Sector
Overall, international schools in China have gone through many different stages, from nascent to exploratory and upward, and have emerged from a period of "disorderly and explosive brutal growth". The government has begun to regulate the industry through policies, which suggests that the international school sector will become increasingly "sophisticated" in the future. On the whole, adjustments and slowdowns in the industry do not mean degeneration, as no industry can guarantee eternal flourish and rapid growth. An education expert points out that the industry seems to be slowing down, but this is actually a sign that the industry is maturing.
Although the pandemic and policies have "reshuffled" the international education sector to a certain extent, they have also given open the opportunity to the schools to reflect the market demand. In the future, we believe international schools will think more about social cognition, teacher allocation, teacher expenditure, and teaching quality.