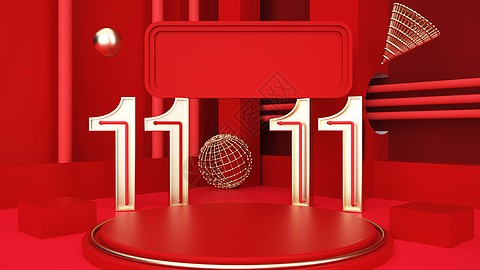 In October, Tmall and JD released the new policies for the "Double 11" (11 Nov.) to support brands and merchants. Other platforms have also warmed up for the "Double 11" in various ways. With the launching of the "2021 Double 11" pre-sale, platforms, businesses and live stream hosts are embracing a new wave of e-commerce growth.
1. Essence of "Double 11 Live": rebalancing ROI in ecom platforms
When the ecommerce platform market gets saturated in China, live streaming continues transforming the retail industry on a large-scale. The highlight of this year's Double 11 is that consumers are paying more attention to livestream eCommerce in their online shopping. Double 11 is evolving from "platform war" to "livestream war".
On the Taobao Double 11 pre-sale night, the cumulative live-streaming watches of Li Jiaqi and Weiya's reached 250 million and 240 million person-times respectively, and the cumulative transaction volume reached 10.7 billion yuan and 8.3 billion yuan, with a total sales record of nearly 20 billion, which has doubled several times over the same period last year.
So, why is livestream eCommerce becoming important now? It is a rebalancing e-commerce traffic and ROI.
Although major ecomm platforms bring in very large user volumes (i.e. Taobao MAU can reach 846 million, DAU over 80 million). In recent years, almost all e-commerce platform businesses are crying about how expensive the ecomm platform traffic is. The profit brought to businesses during Double 11 shopping festival has been reduced. It's due to the high competition during the period.
In order to improve the traffic conversion efficiency of the platform, livestream eCommerce is being highly invested as a format to connect the consumers and hosts with products. The consumers are able to see the products in livestream, in the meantime, the livestream hosts would have the opportunities to be rising KOLs.
The Double 11 is to engage non-daily active users, while live steam is a good tool to re-activate those particular user segments.
2. Livestream eCommerce converts brand visitors to followers
e-commerce platform holds large-scale traffic and redistribution to brands. When the pressure of growth is further transmitted downward, the traffic on ecom platforms are becoming more expensive. This caused the brands and businesses to focus more on their owned and earned media.
Live stream room is a perfect place for the brand to tell their stories in person, showcase their products, build up awareness, understand their customers, grow followers and eventually boost sales.
3. Enhance on livestream customer experience
Users are at the centre between platform-user-brand ecosystem. For Double 11, users are keen to spend less time to get the most favourable prices and freebies. The major e-commerce platforms tend to be homogeneous in terms of marketing, low prices and gifts. But when will be the end of the price war?
With more and more brands offering low prices and discounts in livestream. The low price has gradually become less effective. That's why both brands and platforms are now trying to shift users' focus away from the livestream host personal or the price tag. Engaging with users in the livestream rooms and letting people learn more about the brand, the product and the merchant store itself are really the key to success in livestream commerce.