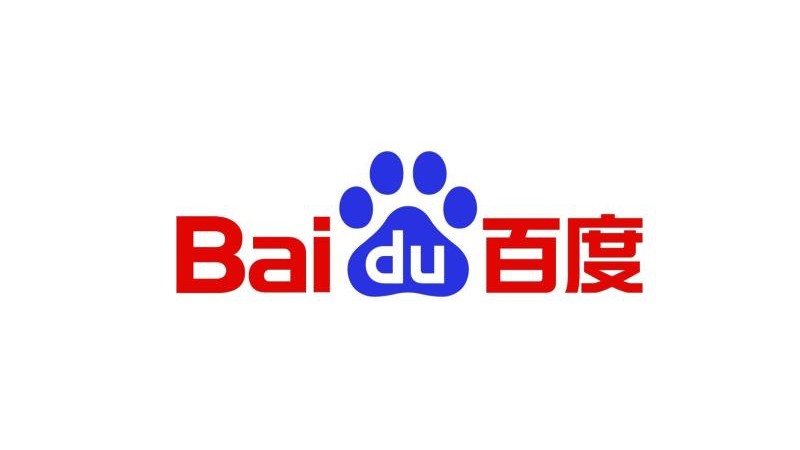 The Chinese market has one of the best opportunities available for businesses to expand the success of their brand around the globe, while Baidu advertising options present brands in China with rich digital marketing rewards.
Learn about the popular search engine, Baidu, and its large user base that contributes to effective online campaigns for Westerner brands eager to capitalize on the large-scale benefits of targeting Chinese consumers. YIVA Digital presents winning marketing strategies for efficiently utilizing Baidu advertising for Chinese lead generation and business growth in this week's article.
The Success of Baidu
Holding 70% of the market shares among Chinese search engines, Baidu is the top contender for search-based advertising in China and a platform that international businesses will find similar to Google.
Although Google is blocked in the country due to the Great Firewall of China, localized online search engines and social media platforms are keeping the market competitive as well as advantageous for brands targeting a Chinese audience.
Moreover, platforms such as Google are banned in China, but Chinese communities found in other jurisdictions such as Singapore, Taiwan, and Hong Kong use both familiar Western platforms as well as popular Chinese platforms for communication, research, and B2C engagement.
Introduced in 2000, Baidu now claims more than two-thirds of the market share and grosses an annual revenue of 107 billion yuan (USD 16 billion), followed by Sogou, Shenma, and 360 Search. Its dominance in the online landscape and its extensive experience in the past two decades make Baidu advertising one of the best solutions for digital marketing challenges in China and the extended community worldwide.
Setting Up a Baidu Advertising Account
Not to be confused with a standard Baidu account, a Baidu advertising account is more complex and requires the aid of a digital marketing agency such as the professionals at YIVA Digital. The process is done completely in Chinese and requires certain documents to be translated into Simplified Chinese.
Through a digital agency, Baidu will verify several components of your pending account and corresponding documentation that involves several stages to clear. For Western brands, the process is not as quick and easy as with Google ads accounts, but the reward of getting set up will make the wait worth it.
On average, two to four weeks after the submission of required documentation, a Baidu advertising account is set up. To keep the process hassle-free, YIVA Digital is ready to handle all the necessary steps in the account registration or answer questions you may have on the entire scope of the process.
Types of Ads for International Businesses
Baidu advertising has an array of marketing strategies for any business and budget. The platform allows for pay-per-click (PPC), pay-per-view (PPV), search ads using keywords, in-feed ads, and displays through brand zones.
Other key features of the platform include advanced audience segmentation aspects that provide companies with more direct and fruitful digital marketing opportunities.
New features obtain search insights related to industry and page-building capabilities utilizing drop landing components. The landing page tool is free for businesses with an ad account and can be established in under an hour.
Further, data analytics and other insight tools improve your digital marketing strategy know-how specifically for China and Baidu.
Another great component of Baidu advertising is its integrated capacity for both organic and paid listings. Today, YIVA Digital is going to cover everything you need to know about ad space on the platform and paid Baidu advertising options.
Available Ad Options
Baidu advertising has four standout paid advertisement options for international businesses that create an advertising account. These are:
Chinese Search Ads (Baidu Search Ads): PPC ad listings that are displayed among search results in a range of different display formats using keyword-based algorithms; best for semi-established brands with a healthy budget
Display Ads: Traditional website PPV ad campaigns appearing throughout the extended display network; best for targeting specific cases using strong visual content
Baidu In-Feed Ads: A favorite choice among digital marketers, especially those familiar with sponsored posts on Facebook and Instagram, PPV in-feed ads integrate into the newsfeed loop cycles of users among organic content; best for new brands to appeal to a wide audience without high costs
Banner Ads (Baidu Brand Zone): Very similar to search ads, Brand Zone uses keyword search technology and then assigns one brand to the top of the search result page, providing dominance over the keyword and allowing for a more visual content area associated with the brand; best for well-established brands for retaining customers and attracting new ones with larger budgets
There is no exact right path to success on Baidu advertising and each brand will need to adjust their digital marketing strategy based on insights during campaigns and more in-depth audience engagement knowledge. The best way to craft the ultimate Baidu campaigns is by using the analytical tools of the platform and then by making adjustments along the way.
Ad Placement
Baidu utilizes several result page sections for ad placement. On the desktop version, there are four key areas for paid ads:
Top of page: Six slots are available for paid ads at the top of the search results page
Right-hand corner: One ad position available
Listing Content: Since new developments launched in August 2020, a mix of paid and organic listings are compiled on the first page of search results, with one organic listing followed by paid advertisements
Mobile and tablet devices cut down on the number of results shown, but still integrate paid and organic listings, with a limit of up to three paid ads at the top of the search page, leading to organic listings, and then followed up with more paid ads.
Enriching Ads through Baidu Ads Manager
One of the best investments an international brand can make before entering into paid Baidu advertising is to use Baidu ads manager to dive deeper into the volume of impressions and estimated PPC costs. In addition, keyword research can generate a stronger understanding of not only the daily impressions for keywords but also the extent of competitive space shared with other global brands. Using the platform's own tools and data is a valuable tool for success with Baidu advertising.


Let YIVA Digital to Set Up a Baidu Account for You
Baidu unveils an extensive platform for digital marketers to take advantage of when competing for lead generation and brand awareness in China. The diverse and highly-developed options with Baidu advertising come complete with analytical tools and online design components for greater success. Moreover, the features found on the platform ensure that your strategy is better prepared for localization and Chinese audience tailoring.
Contact YIVA Digital to start the journey into successful Baidu advertising campaigns and get set up with an advertising account within four weeks. Our experts will handle the burden of the process and guarantee you effective Baidu marketing strategies that will enrich your marketing vision in China.