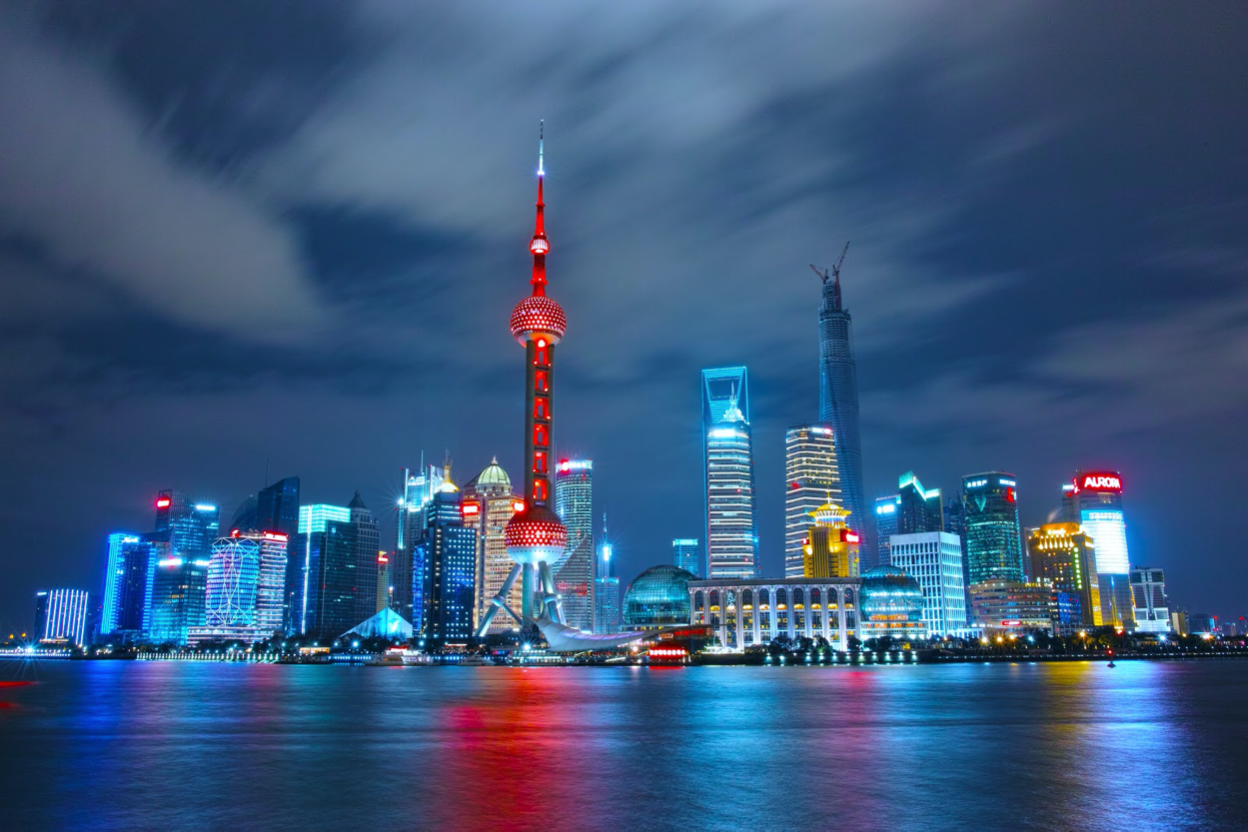 Do we all know the main reasons why advertisers favour Baidu to promote their products or services to Chinese consumers?
One of the significant reason is that Baidu has the biggest search market share across both desktop and mobile in China. Baidu dominates almost 70% of the desktop search market, with Sogou coming in second place, with 18%. On mobile, Baidu's dominance is even more strong with 78% in the market share.
Understand Baidu Ads shown on Desktop vs Mobile
In Baidu paid ad results, there is a maximum of four adverts to be shown on the top of desktop search results. These are followed by organic results and a maximum of two paid results at the bottom of the first page of results. As shown in the screenshot below, related products or brands are also shown on the right-hand side of the results.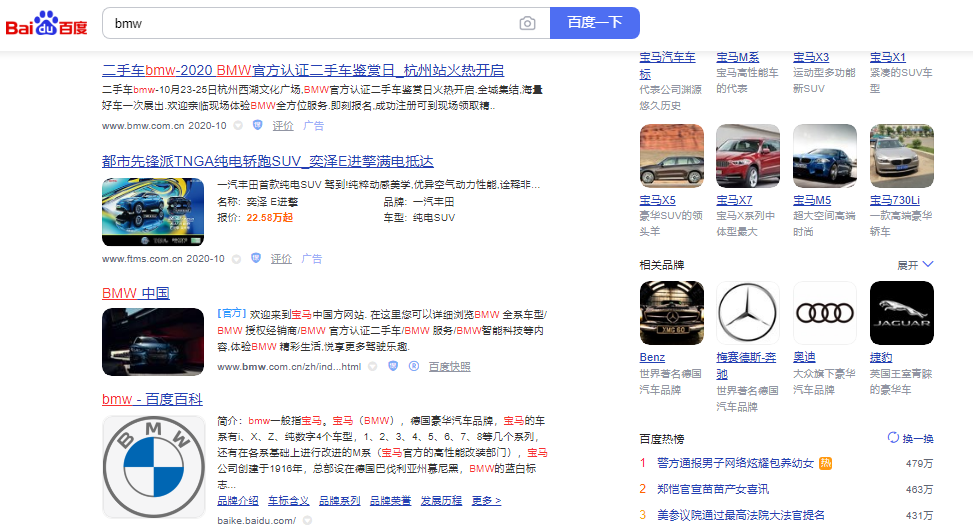 On mobile, a maximum of three adverts at the top of the page, followed by organic results, then more adverts underneath. The exact layout of results on Baidu changes from time to time, therefore it is important to keep up-to-date with the latest developments and trends.
Understand How The Chinese Searching Behavior: How People Search in China?
Before diving into PPC advertising on Baidu, it is important to delve into the research work of how & what people search on Baidu. When a search is driven by purchase intent, the vast majority of Chinese consumers would turn to an e-commerce platform such as Tmall, Taobao, or JD.com rather than searching on Baidu.
What You Need To Know Before Advertising on Baidu
In many ways, getting the basics right on Baidu is much the same as on other search platforms. Having a clear account structure, for example, is vital, as is ensuring you have a good combination and split of match type, allowing you to filter the most valuable traffic.
Protecting your brand and any trademarked product terms on Baidu is very important, as Chinese consumers place a high value on brand recognition, generally preferring to purchase from those brands they know and trust.
Potential scenarios on Baidu may include competitors bidding on your brand term; using your brand term in their ad copy or using exactly the same ad copy as you. Some competitors may even go so far as to procure false clicks on your ads in order to quickly exhaust your budget.
Fortunately, Baidu offers various levels of (paid-for) brand protection, with the highest level means that competitors aren't even able to bid on your brand keywords. If your brand already has some recognition in China, it's worth considering Baidu's brand search products in order to own the SERPs for your brand and trademark terms.
The ads, triggered by keywords where allowing brands to rank at the top position of their brand or product terms at all times. The ads can be customized to each brand, with an example for Gucci shown below.
When it comes to advertising on Baidu, the landscape is very closely regulated, particularly for certain sectors. There are several blacklisted terms and phrases, including the Chinese equivalents of:
Superlative (Best, No.1, Top class)

Trustworthy

Guarantee

Exclusive
Industries that are particularly highly regulated include the health sector (especially health supplements), financial services and gaming, while some sectors such as adult, gambling and political topics are completely forbidden.
3 Baidu Advertising PPC Tips:
Build Cost-efficiency Bidding Strategies
The keywords are the most important part in boosting search traffic, do your keyword mining and utilize oCPC feature, which allows you to bid more effectively based on different audience interests, device, hour and locations.
Deliver creative excellence
Consistency is the key to success. You have to continually analyze and refresh your ad copy. A pretty visual or creative will determine the effectiveness of a campaign. Creative ad copywriting will also drive more conversion and engage your potential buyers.
New Ad Extension or Feature
Be alert to new features and test them as quickly as possible to reap the benefits. New features allow you to not only target the most relevant audiences and avoid entering bidding wars with your competitors but also to build brand awareness whilst reducing cost-per-click and achieving incremental conversions.
Other opportunities
As well as all of the features outlined above, Baidu is constantly evolving, offering new and exciting opportunities for advertisers.
Baidu in-feed ads, for example, are native ads that are displayed on Baidu's mobile site, browser and forum, Tieba. Tapping into growing mobile usage and changing consumer behaviours, in-feed ads are becoming one of the most popular ad formats in the Chinese digital space, allowing advertisers to:
Reach new targeted audiences

Boost brand awareness

Retarget existing users
Baidu Baike is another Baidu product worth having on your radar. The equivalent to Wikipedia in China, Baike boasts up to 14,880,000 daily active users and is afforded high priority in organic results on Baidu.
In order to get the most out of Baidu Baike:
Ensure your brand term is listed in Baidu Baike

Ensure the listing has your most up-to-date information

Bear in mind that an experienced Baidu account is required to create and update a listing

Plan carefully before making any changes in Baidu Baike
Summary
Baidu brings a huge opportunity for advertisers looking to tap into the Chinese market. Whilst Chinese consumers looking to buy will usually go to an e-commerce site first, they often still search for reviews, advice and other information on Baidu.
Do some works before investing in Baidu will get you the results you want :
Evaluate traffic volumes, as well as being aware of China's advertising policy and industry-specific rules.

Be prepared for higher levels of competitive bidding activity than you may be used to on other platforms.

Localizing your ads and keywords, rather than simply translating them

Making the most of the latest ad extensions and other features available, you will set yourself up for the best chances of success on Baidu.