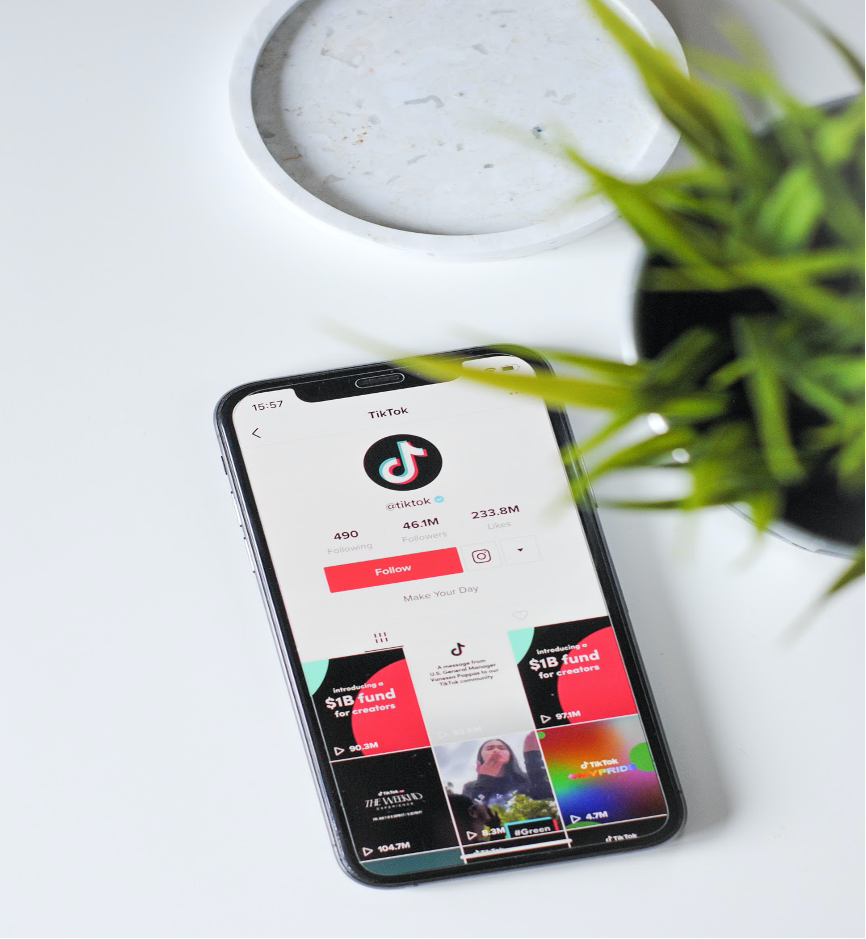 TikTok is one of the most popular platforms on social media in the global markets. It has an astounding growth rate where your brand can get enhanced visibility.
With 500 million monthly active users, becoming TikTok-famous is easier said than done. The competition is stiff and it's easy for your content to get lost in the ocean of content uploaded daily on the platform.
How to Create or Find a Great Hashtag
Hashtags play a critical role in TikTok and other social networks. They can help you identify your competitors, amplify your content's reach, and get more followers. Now, let's talk about finding and creating new hashtags.
The simplest way to search for hashtags is to use the Tiktok Hashtag Generator tool. If you're more hands-on, follow the steps below to get your hands on the perfect hashtag:
1. Analyze Hashtags in Your Specific Niche
You will have to filter content by domain or interests that are relevant to you. Then, get to the bottom of the hashtags that those posts have used. While browsing through the platform, keep a lookout for hashtags used in posts that align with your interests.
2. Check Out the Competitors' Hashtags
The hashtags being used by your competitors may be effective for your content as well. Follow your competitors and check out the authority of the hashtags they are using.
3. Create Your Own Hashtag
Popular hashtags are good for grabbing eyeballs but custom hashtags can boost your TikTok marketing and personal branding.
You can create marketing campaigns around the hashtag and encourage your followers/customers to use the hashtag to their posts. In this way, you can earn loads of user-generated content that can work as social proof.
Tips to help you create your own hashtags:
Hashtags should align with your campaign, content, challenge, or whatever it is that you are posting.

Don't create too many hashtags. Focus on crafting one or two great hashtags.

Keep your hashtag simple, memorable, and easy to spell.

Don't include special characters or punctuation marks in your hashtags which make them hard to remember. Not too many people will take the time to copy-paste.

Check out the hashtags you have created on other social platforms. If they are viral there, it's better to ditch them and create a new hashtag.
Create a branded hashtag challenge
Hashtags help people learn about the context of your posts. If you use the right hashtags, your posts will show up in relevant hashtag search results. This is where hashtags can come in handy. Once your posts become more visible, your likes and followers are bound to multiply.
As with other social platforms, hashtags are a mainstay on TikTok for searching and sorting content. But hashtag challenges are especially popular on the platform.
A few things you can learn from hashtag marketing:
The Guacamole Song is an earworm, and her original dance is simple and silly. No serious dance skills required.
What do people love best about your brand? A challenge that celebrates your most beloved products, qualities or promotions is likeliest to succeed.
Are you trying to drive orders, like Chipotle? Raise brand awareness? Be clear on what you want to achieve so you can measure your impact.
List of Trending TikTok Hashtags That Can Boost Your Likes and Shares
First, we identified popular content categories on TikTok. Then, we grouped hashtags into relevant categories so that you can jump to the section that interests you.
How to Use Hashtags Effectively on TikTok
After you zero down on the hashtags that you want to use, follow these best practices to get the best out of your hashtags:
Don't stuff too many hashtags in your posts. 100 characters is the limit set by TikTok for captions, which includes hashtags and spaces as well.

Post your hashtagged content at optimal times to ensure maximum visibility. After evaluating the performance of 100,000 posts from all over the world, we've compiled the chart below to help you figure out the best posting times for TikTok.
There are two major factors that impact the time of posting on TikTok:
1. Audience Location
TikTok is used all over the world. Time zones govern how well your content will be received in a particular area. For instance, if your followers are mainly located in Thailand, you will need to post at a time when Thai TikTokers are most active on the platform.
TikTok lets you create a Pro account for free, which offers analytics about your followers. You can access data like gender split and location demographics.
2. Audience Awake Time
Once you know where your audience is located, find out the times when they are up and running. This is a little tricky.
For example, if your audience is split between the UK and Australia, there's a time gap of approximately 9 hours between these two zones. You need to schedule your content in such a way that you can reach audiences in both countries.
Unfortunately, TikTok doesn't have a built-in scheduling feature. However, you can use social media posting and scheduling tools that line up your content in advance and post them automatically at the right time.
Get the right mix of hashtags. Mix popular hashtags with lesser-known hashtags to get the best of both worlds. Popular hashtags have a large search volume but also high competition. You can hope to get noticed in narrow niched hashtags that have less competition.
Once you get good engagement in narrow audience segments, your ranking will automatically rise in popular hashtags.
Content hashtags can help your SEO efforts. People use product-specific keywords to search for related content on social platforms. If your hashtags contain the right keywords, your content's discoverability will improve.
Content hashtags may be lacking in vitality and creativity like branded or custom tags, but they can improve your content's search rankings. You can opt for product hashtags like #shoes# or #lipbalm# that is relevant to your niche and content. Occasion-specific hashtags like #blackfriday# and #thanksgiving# are also a great choice. Don't forget to pair them with custom and branded tags.
Hashtag challenges are a fun way to make your hashtags more popular.
Think of an innovative challenge and create a hashtag for it. Invite people to upload videos and content and use your custom hashtag in the captions. To earn more followers, ask participants to tag interested friends and followers.
Create urgency by including a time clause in the challenge and offer attractive rewards for the winners. You can also collaborate with TikTok influencers who can help make your challenge viral.
Take a cue from Guess. Their #inmydenim# challenge was a big hit among denim lovers. The jeans brand invited TikTokers to post their favourite denim looks and use the #inmydenim# hashtag in their posts.
The hashtag challenge helped Guess make inroads in the millennial market. Though the challenge was started in 2018, it continues to garner views and engagement on the platform. The hashtag became hugely popular all over social media.
Summary
All in all, investing time and effort in creating, curating, and marketing hashtags can give exponential returns. On a competition-ridden platform like TikTok, hashtags can make your content shine which can earn you more followers and likes.