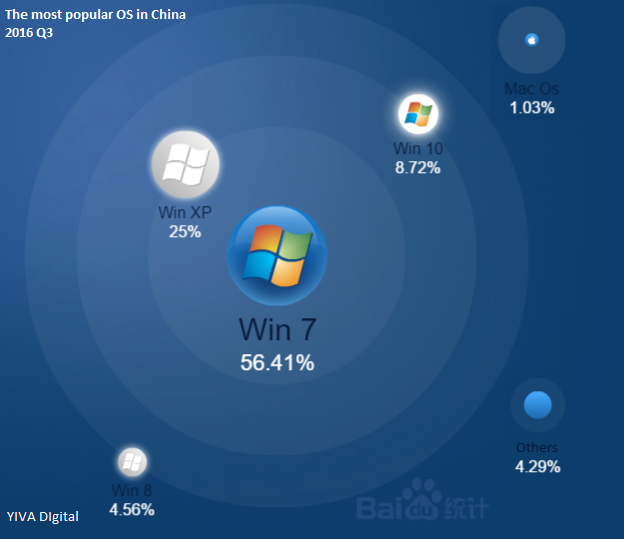 The latest Chinese computer OS market share data is collected and reported by Baidu, the biggest search engine in China, based on visitor data in over 1.5 million websites in China during Q4 2016.
The stats shows that in China:
- Over 56% of online population are using Windows 7, down 2.5% since Q2 2016.
- Only 4.56% of users are on Windows 8.
- 8.72% of users are using Windows 10. Increased by more than 300% in last 12 months.
- 1.03% of users are on Mac OS
- Interestingly, there are still 25% of online population using Windows XP. But the its market share is continue decreasing from 34% a year ago.