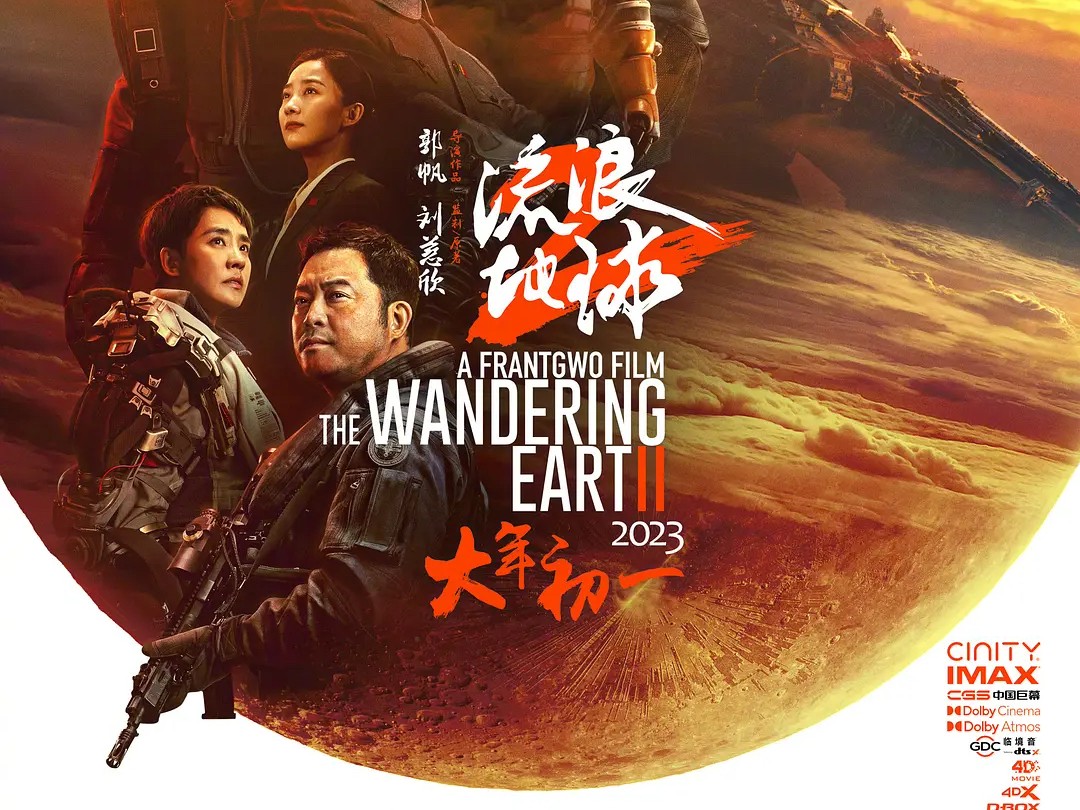 Rewind to 2019, when the science fiction film The Wandering Earth surged to RMB ¥4.6 billion at the box office during the Spring Festival period, accounting for 23.6% of the RMB ¥19.5 billion box office of science fiction films in the Chinese market for the whole year. In 2019, the total value of the Chinese science fiction industry reached RMB ¥65.871 billion, with over 200 different peripheral derivative products about The Wandering Earth on the market. At the same time, it has been ten years since Cixin Liu's greatest The Three-Body Problem was bought, and soon after the success of The Wandering Earth, Three-Body IP adaptations projects started to be set up. Cixin Liu suggested that the Chinese sci-fi industry was starting to take off, and the future was promising.
Recently, the anime of Three-Body has finally been on in BiliBili, firing its first shot at its filmization process, while The Wandering Earth II was also released during the Chinese New Year, ushering in another " climax" for domestic science fiction works.
"In the side of this golden faith, I will hold the lamp for them"
The famous investor Yujian Chen believes that Chinese cinema is shifting from the martial arts era to the science fiction era. When it comes to Chinese science fiction, people first think of Cixin Liu, whose Three-Body won the Hugo Award, and The Wandering Earth, which created a box office miracle. However, before Liu, Chinese science fiction had been on the fringes, twisting and stumbling through more than half a century.
Before The Wandering Earth, most of successful sci-fi movies and TV works in China were fan-made, for example, the fan-made short film Waterdrop produced by student Wang Ren in 2015, and another anime called My Three-Body. Due to a lack of funding, My Three-Body production team was only able to render characters into Lego minifigures, but for the China sci-fi fans at that time, love could overcome all hardships. Both these two Three-Body fan-made productions were appreciated by Cixin Liu himself.
Compared with other types of films, making sci-fi films requires strong economic support and even endorsement of national strength. For example, the narrative of Chinese saving the world in The Wandering Earth. Furthermore, it is the props used in the shooting process. Most of the props in The Wandering Earth are real and functional: clothes can be worn, vehicles can be controlled and driven, and mechanical arms can really move. Manufacturing technologies such as 3D printing, laser engraving, and CNC lathes were widely used in the props. The mechanical equipment Iron Mantis used by UEG Unified Earth Government in the film is based on the ET120 Menzi Muck all-terrain excavator independently developed by XCMG, a leading construction machinery industry in China.
Insert ads from NIO, ASUS, XCMG, and Edifier were placed in The Wandering Earth II, besides, car companies with "technological sense", such as Xiaopeng and JIDU also competed to collaborate with Cixin Liu and his sci-fi IPs. To some extent, this phenomenon is also due to the scarcity of IPs with a "Chinese core" and a "technological sense" in the market. National brands who care about technology are hoping to find some domestic IPs to support their brand stories.
Under this background, it is good to have Cixin Liu. The Wandering Earth, The Wandering Earth II, and Three-Body are the three points to string a line. Everything is difficult at the beginning, but once someone has succeeded in one path, people behind would follow. The same is true in Hollywood, where the success of Star Wars has driven the further thriving of the American sci-fi industry.
According to data published in the China Science Fiction 10-Year Industry Report, Chinese science fiction output had exceeded RMB ¥70 billion by the end of 2021, an eightfold increase in five years. In the sci-fi reading sector, there have been over 3,000 retail products. A nation that aspires to science fiction is a nation that looks up to the starry sky, and on the side of golden faith, someone holds up the bright light.
Opening Up the Science Fiction IP Industry Chain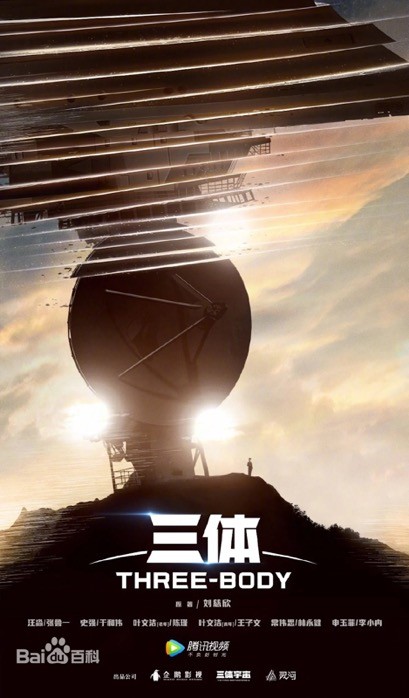 The sci-fi industry in China has equipped with basic frameworks and paths at this stage, however, it's still difficult to transform good ideas, good stories, and good novels into executable film and television projects. The emergence of The Wandering Earth and Three-Body can only preliminarily prove the feasibility of sci-fi IPs' filmizations.
Secondly, it is how to produce commercialized IP after producing a film. Take the movie Crazy Alien in Hao Ning's trilogy as an example, Crazy Ailen was also adapted from Cixin Liu's work, but the popularity of Crazy Alien didn't last without being IPed. Crazy Alien's fever has passed, and of course, this one-off work with a single consumption has never gotten the blessings of capital.
A sci-fi IP's journey from text to commercialization may need more than 5 or 10 years of development to become a product or even an industry. So far, the only well-known Chinese sci-fi IP that has broken the circle is still Three-Body. According to relevant data, 67% of the sales of science fiction books in China come from Three-Body. The rest of the Chinese sci-fi works have difficulties in attracting capital due to the lack of popularity.
For the existing IP, the maintenance of Three-Body still has a long way to go. Qi Lin, the passed-away CEO of Youzu, used to steer the ship for Three-Body. Qi Lin started to acquire and sort out various copyrights and use rights of Three-Body in 2014. Besides, he also went to Hollywood and asked top film and television companies for the logic of setting up IPs. He planned futures for Three-Body, including games, movies, animation, and virtual idols.
Taking over from Qi Lin, Jilong Zhao speeds up the development of Three-Body. As of now, there are already a Three-Body online series, an anime series in collaboration with BiliBili, and a movie is being prepared in China, while a collaboration series with Netflix has also been launched overseas. Radio dramas, theatre productions, and reality shows inspired by Three-Body have been developed to build up a content matrix for Three-Body, hoping to show Three-Body to more audiences to the maximum extent.
Jilong Zhao hopes to make Three-Body a young and cool brand in the future. In addition to curating the immersive Three-Body experiencing exhibition, he also actively promotes the collaboration between Three-Body and various brands:co-brand sports shoes with 361°, MIX4 gift box with Xiaomi, and even a 3mm thick Pizza Hut pizza hides luxury cheese… … He believes that the most successful marketing strategy for Three-Body is to make it a "lifestyle".
The greatest impact that Cixin Liu and his works, especially Three-Body, have brought on China's science fiction is to establish the concept of "IP" so that sci-fi can turn from fan-oriented to the general public.
Three-Body and The Wandering Earth have started the "commercialization" journey of Chinese science fiction, allowing us to talk about Chinese sci-fi with others in more scenarios. Additionally, creators from diverse backgrounds have also taken part in the creation of science fiction and web novels. With science fiction playing an increasingly important role in modern lives, the science fiction industry is also expected to become a sunrise industry in China.