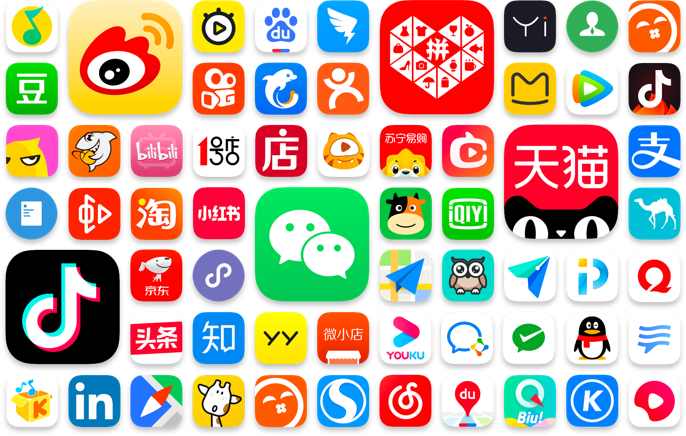 China's social media users is forecasted to increase by 20% from 2022 to 2027, reaching 1.2 billions in total, followed by India (1.17 billion) and U.S. (327 million).
China's social media market is characterized by its unique composition and the presence of domestically engineered platforms. The country boasts the largest social media market globally, with highly engaged users who are well-versed in mobile technology. Regardless that popular international social media platforms like Facebook, Twitter, and YouTube remain inaccessible within China. Despite this, China's social media landscape represents notable similarities to its western counterparts. It is more diverse, dynamic, and competitive compare to the international social media industry.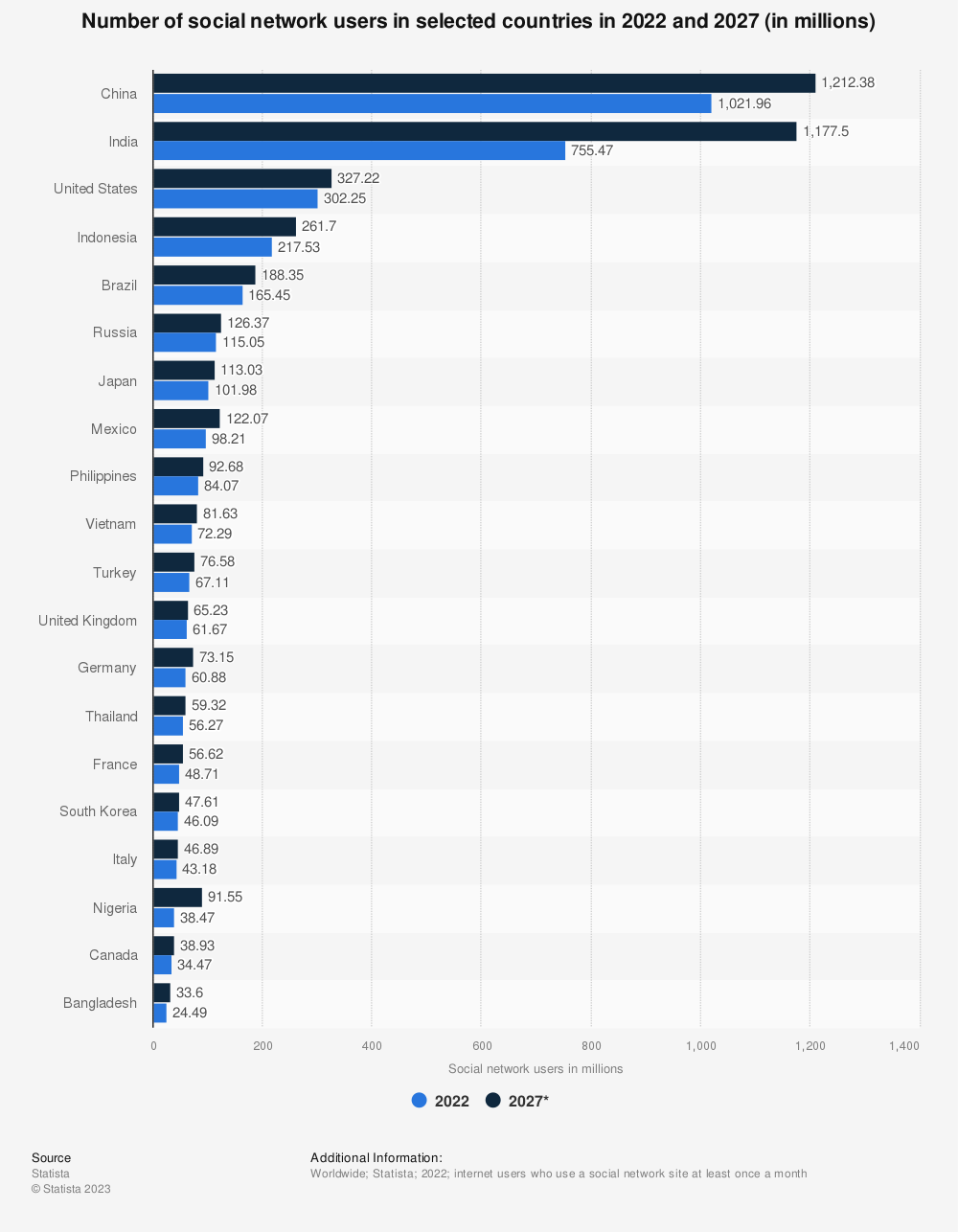 Among all Chinese social networks, WeChat has long held the position of the most popular social networking space in China, offering a comprehensive range of services such as mobile payment, food delivery, ordering taxi drivers, and more within a single app. As a result of its substantial user base, WeChat has become a thriving platform for branding, marketing and e-commerce.
Apart from WeChat, Sina Weibo dominates China microblogging (similar to Twitter), which provides users with the ability to post between 140 and 2,000 Chinese characters which attracting a large number of online users. Other prominent Chinese social media platforms include Toutiao (the #1 news app with social features), Youku and Bilibili (similar to YouTube), Douyin (TikTok in China), Baidu Tieba (top BBS style forum owned by Baidu), Zhihu (China's equivalent of Quora), Xiaohongshu (China's equivalent of Instagram), and Meituan-Dianping (China's versions of Yelp and Groupon).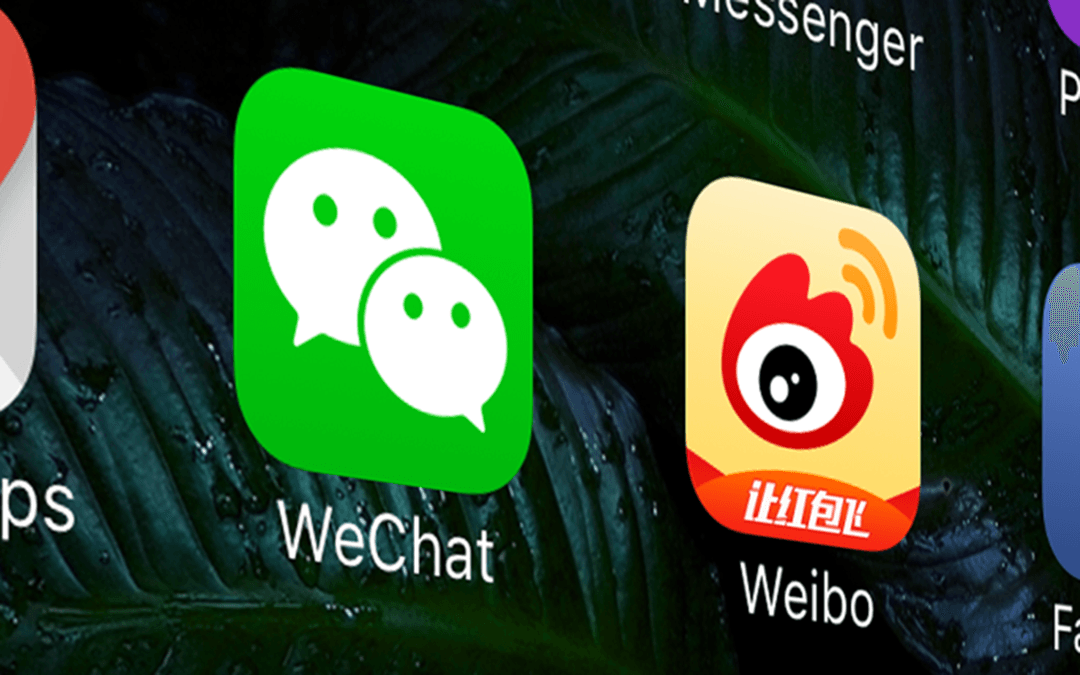 Another notable feature of China's social media landscape is the prevalence of social commerce. Social media platforms like Douyin and Xiaohongshu have integrated e-commerce functionalities, allowing users to purchase products without ever leaving the app. This model has proven to be incredibly successful, with social commerce sales in China estimated to reach $363 billion in 2021. As a result, social media marketing in China often involves KOL influencer partnerships and collaborations to promote products and services. KOLs (as know as Social media influencers), have emerged as a powerful force in Chinese marketing, with many brands relying on them to drive sales and increase brand awareness.
Looking ahead, the forecast for China's social media market and its user base from 2022 to 2027 suggests continued growth and evolution. As more people gain access to the internet and mobile devices, the number of social media users in China is expected to rise steadily. Furthermore, advancements in technology, including artificial intelligence, will likely play a significant role in shaping the future of Chinese social media platforms. Facial recognition, hyper-personalization, and augmented reality are expected to be increasingly integrated into these platforms, enhancing the user experience.
Short videos and live streaming are projected to remain popular in the Chinese social media landscape. Live streaming platforms Douyu Live, Kuaishou are expected to continue benefiting from the growing demand for real-time entertainment, particularly in rural areas with limited entertainment options.
Overall, China's social media market is set to continue its dynamic and competitive, with diverse platforms catering to the unique needs and preferences of Chinese users. Data shows that the social media users is estimated to increase by 20% from 2022 to 2027. The forecast indicates a steady increase in social media users, driven by technological advancements and the widespread adoption of mobile technology throughout the country.