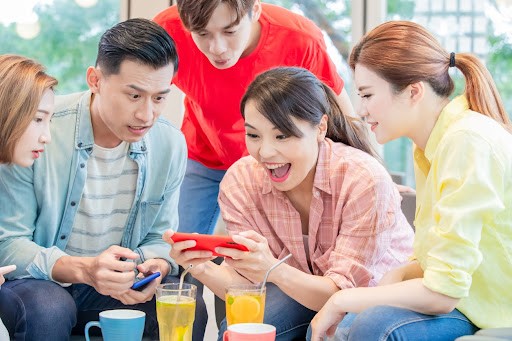 Who are the Gen Z in China
The term "Gen Z" has been a hot topic this year, and many researchers are starting to analyze the Gen Z population. Trying to understand China's Gen Z would help us to
shape the future of marketing in China.
Who is Gen Z in China?
It is not accurate to define Gen Z as a generation every 15 years. But according to the changes and birth age in China in recent 20 years, the corresponding information media development and major social events in a certain age group, the "breakpoints" of Gen Z and the previous and subsequent generations are clearly visible. Therefore, we define that Gen Z in China is the ones born between 1998 and 2014.
Statistics show many Gen Z characteristics that are different or even quite different from intuition.
Demographics of China's Gen Z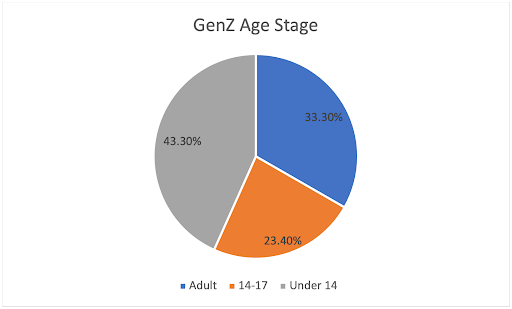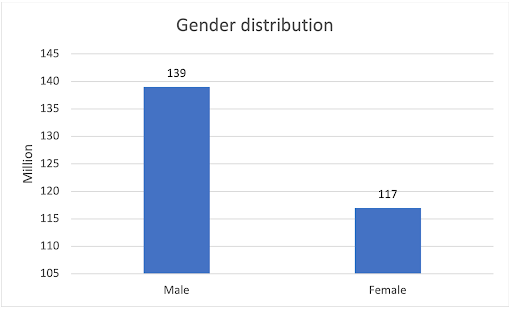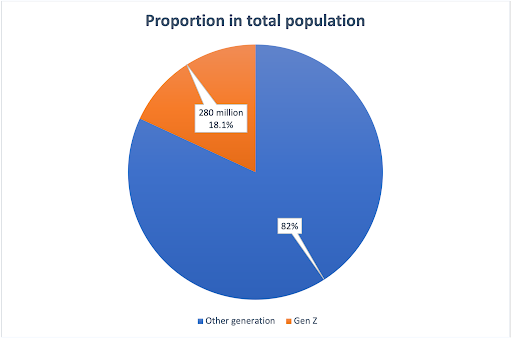 Gen Z population in China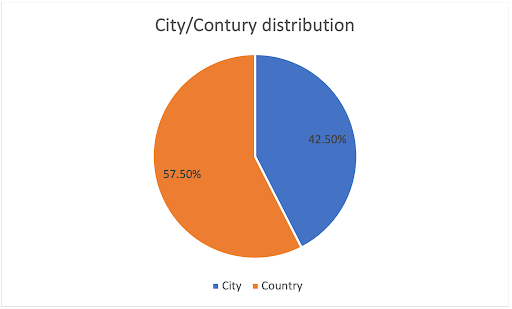 Gen Z Population in Urban vs Rural areas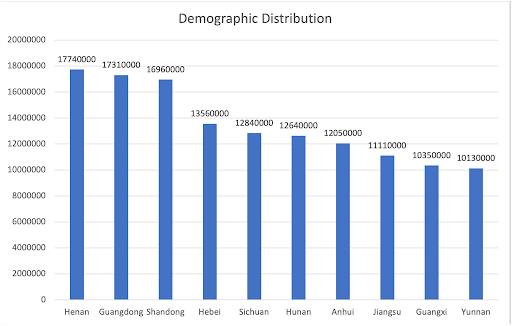 Top 10 Provinces of Gen Z population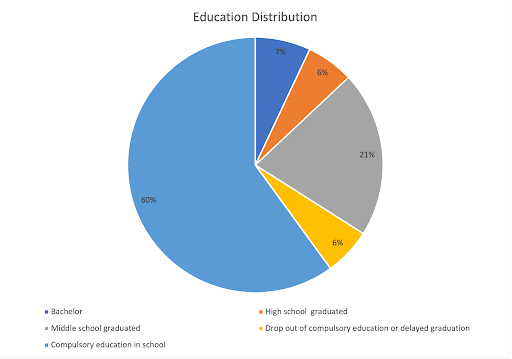 As a population of 280 million, one-third of Gen Z has reached adulthood, and more than 54% are men. There are 20 million more men than women, which is the group with the largest gap between men and women of all ages.
Most of the population in Gen Z is concentrated in the sinking market and shows a trend of more concentration on the sinking market.
In the next 10 years, Z will become the backbone of society.
Life and consumption of China's Gen Z
Highly dependent on social media
Gen Z regards social media as an important part of the meaning of life. Gen Z KOL is rising. Most of the small red book KOLs were once heavy content consumers. Many Gen Z expressed their hope to take bloggers as a lifelong career. As the role of the Internet has changed from collecting information to sharing information, "humanized design" has been widely accepted by Gen Z. they are used to displaying different aspects of themselves on different platforms.
In recent years, "Sang", "Fo", "Zhai" are three characteristics/subcultures that distinguish China's Gen Z from other generations.
"Sang": a subculture among the young gen that means negative emotion and no enthusiasm.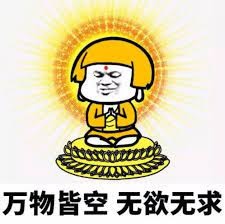 "Fo": is a calm state of mind that does not want to strive for strength.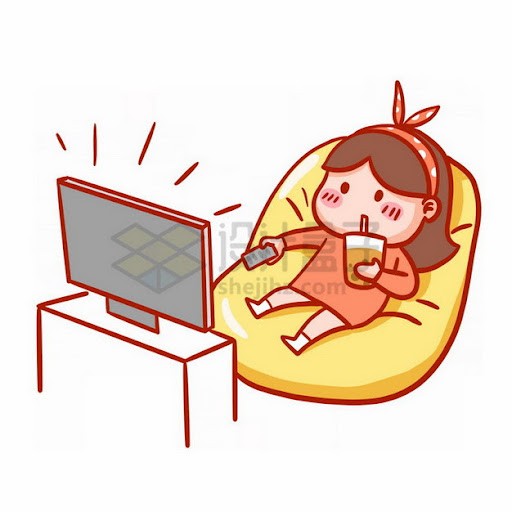 "Zhai": influenced by Japan's Zhai culture, which represents the characteristic that Gen Z likes to stay at home.
Since Gen Z was born in a generation of growing wealth and one-child policy, the social environment was relatively superior to previous generations. The family devotes all its resources to cultivate one child. Under recent years'relatively slowed economic growth, solidification of social strata and high house prices, Gen Z are bearing high pressure of being successful. In addtion, the spotlight effect of social media, emphasizes the pressure brought by other peers.
Due to the above pressure, Gen Z has issues in their sleep and mental health. However, Gen Z opened its arms to embrace the importance of mental health and they did pay attention to mental and physical health very early. They are aware of online anxiety testing and psychological counselling. Gen Z ranks second in health apps after the older generations. We believe this insight shows prosperity in the healthcare market.
When social media emerged, the interaction of information became more and more vertical, and the circle from minority culture gradually formed and became the norm. Gen Z tends to care more about what they are interested in. They feel living on their own individual islands with colourful life.
The digital platform seeks to break through the circle, but Gen Z users build high walls in the circle to form scattered points one after another. Gen Z also shows a significant circle in media use. They are keen to stay in Weibo, Douban group or QQ group. Content tagging is an important embodiment of the stratification of Gen Z.
Change in perception of money
Due to the trend of currency digitization, "money just numbers" for Gen Z. They lack a sense of materialism compared to older generations. In terms of consumption habits, Gen Z can spend a lot of money on things they care about. Personal needs and aspirations are more prominent, and consumption is more concentrated on themselves. The most important part for Gen Z is to make money, spend money and gain pleasure and satisfaction. Gen Z has the greatest consumer interest in products and services that can immediately obtain happiness, such as bubble tea, snacks, digital game add-ons and paid video content.
Nowadays information is more transparent on the Internet. If the brand wants to stimulate sales from Gen Z, the brands must show genuine information about themselves, be transparent, fully communicate and tell the brand story with the Gen Z in China. They will carefully read the reviews and comments about the brand and the product. Genuine product feedback, especially KOL/KOC recommendations can accurately affect the purchase intention of Gen Z.
In China Traditional marketing, advertising and sales techniques are important but slowly being less effective to the young Gen Z. When dealing with Gen Z in China, we need to enter their world first. Learn their discourse system and to bring the brands into their world.