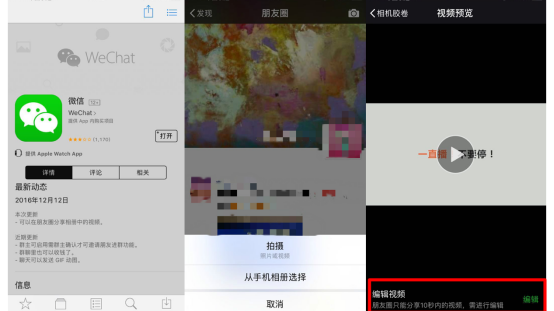 The short video social platforms such as TikTok, Kuaishou are raising in China. The other platforms from internet giants such as Baidu and Alibaba were also join in the competition. There have had a certain impact on the usage duration in WeChat Moments. Following the trend of short videos, WeChat has also begun to get involved in short video social networking.
In early June 2019, WeChat and Weishi launched a new function. Users can publish 30-second short videos through Weishi and share them on WeChat Moments. The specific display is not a link form, but a separate video.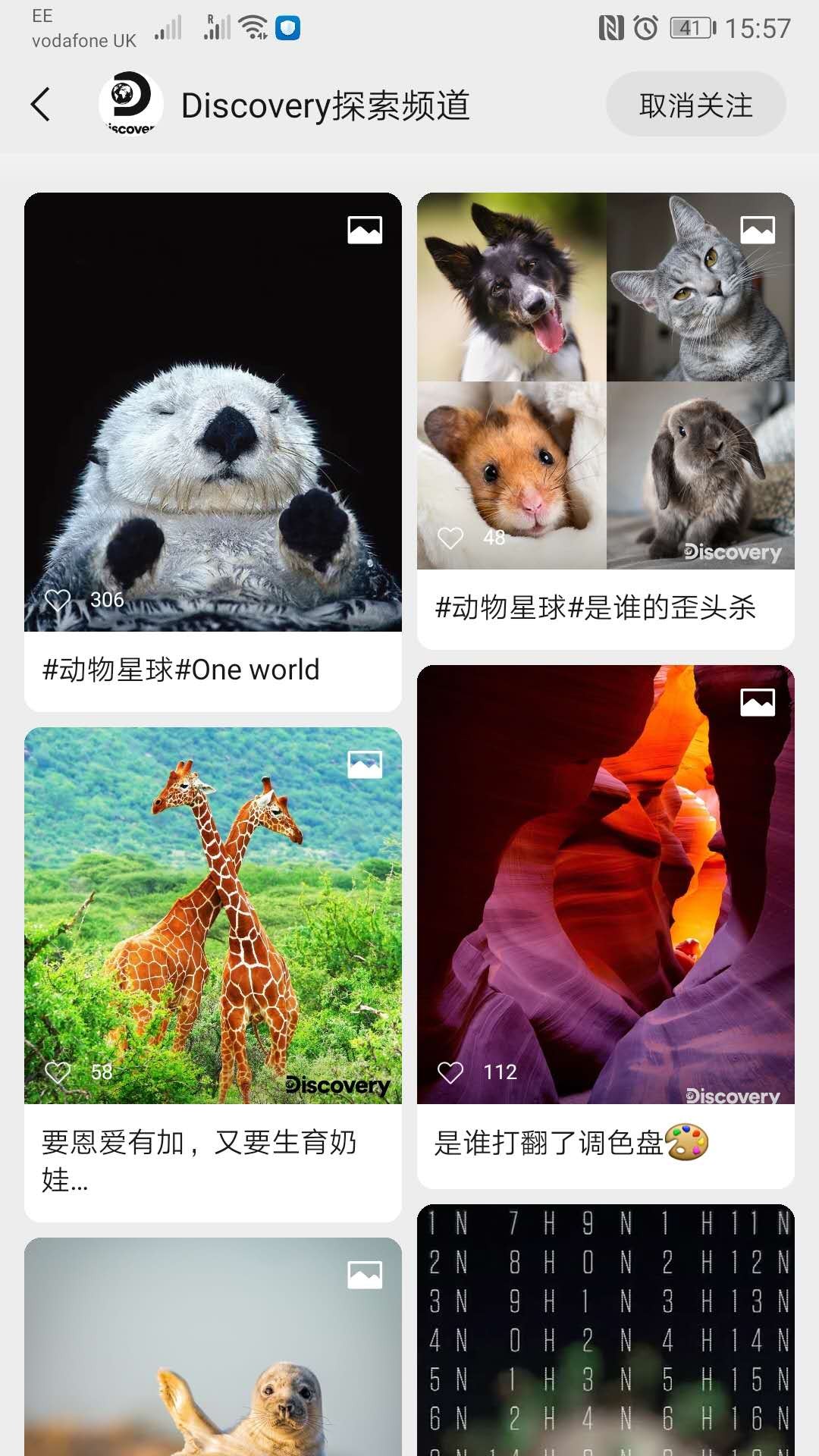 Weishi has rich video production functions: users can cut and synthesize short videos, add background music, stickers, special effects, interactions, etc., and can also beautify and even shape portraits. After uploading the video successfully, the video will be stored in Weishi app, and users can choose to share it on WeChat Moments.
In addition, Weishi has also launched several photo and video templates. Weishi also highlights the mutual selection function of the friend relationship chain: ask a permission of users for using WeChat networking to facilitate users to find friends who use Weishi together. The launch of these functions is based on WeChat's objectives to enrich the short video content of friends through Weishi, to improve the playability of short videos on WeChat Moments and increase more forms of interaction between friends.
Unlike Kuaishou and TikTok, the content of Weishi comes entirely from the user's friends and is updated according to the timeline, so there is no content recommended by machine algorithms. Compared with the "self" of Kuaishou and TikTok users, short videos in WeChat Moments have stronger socializing properties and attach more importance to interactions with acquaintances and friends.