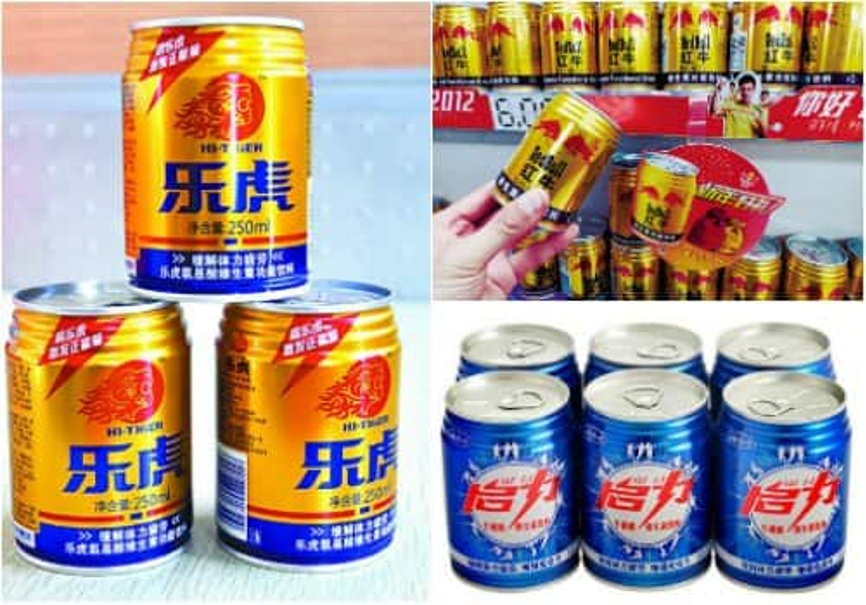 Although energy drinks are not traditional Chinese drinks, energy drinks in China is a relatively new sort of drink among the youngsters, but in recent years, imported energy drinks to China are rising, younger generation Chinese is the main group of energy drinks enjoyers, it has become a cultural phenomenon. Today, China is the largest energy drink market with an accelerated growth ratio, related statistical data shows that the retail sales value of canned energy drinks in China. After years of development, fruit juice and energy drinks markets have also become an important part of the beverage industry.
According to MarkNtel Advisors' research report "China Energy Drink Market Analysis, 2020", the China Energy Drink market is anticipated to grow at a CAGR of around 5.1% during 2020-25F. The driving factors for the growth of the market are robust industrialization and urbanization, increasing the purchasing power of the consumers, and rising living standards of people. In addition, initiatives are taken by the market competitors to improvise the distribution infrastructure, the burgeoning popularity of energy drinks amongst youngsters, and rising consumer spending on food and beverage products, which are projected to promulgate the demand for energy drinks in the forecast period.
China accounts for about one-fourth of the total world population and hosts one of the most rapidly developing consumer markets in the world, which provide a tremendous boost to the food & beverage industry. Energy drinks market is one of the fastest-growing sub-categories in the Chinese beverage market. Easy access and availability as well as the growing consumer purchasing power contributed to the increasing sales.
Consumer groups are gradually expanding
The consumption group of energy drinks has gradually expanded, and consumption scenarios have become more diversified. In terms of occupational classification, the main consumers of energy drinks were drivers, couriers, medical workers. Energy drinks these days were promoted to target consumer groups such as students and white-collar workers in China. The consumption scenes have gradually expanded from overtime, staying up late to more casual such as parties and travelling. Some energy drink brands have begun to sponsor games and music festivals in China. The expansion of consumer groups and diversification of consumption scenarios are important drivers of the growing energy drinks market in China.
China is the largest energy drink market with an exploding growth rate
Concerning global beverage consumption in 2021, China is expected to reach a 47.2% share, according to Beverage Daily, compared to the prediction of a 17.9% share of North America and Western Europe combined. Functional beverages have especially been enjoying a higher demand recently. Functional beverages are a sub-sector of the non-alcoholic industry and canned beverage, for instance, further classified into energy-, sports, or nutrient-enhanced drinks. Sports drinks primarily contain sodium, potassium, and magnesium, whereas nutrient-enhanced drinks usually include an extra supplement of vitamins, as reported by the Global Times. However, especially energy drinks, which already make up most of the functional beverages, are growing rapidly.
According to China's General Administration of Quality Supervision and Standardization Administration, energy drinks are classified as "drinks with other special functions" as they contain caffeine, taurine, and sugar together with other ingredients such as guarana and B vitamins. Statista shows that the retail sales value of canned energy drinks in China increased immensely from CNY 9 billion in the year 2009 to an estimated CNY 87.5 billion in 2019.
Over the past decades, China's industrialization and urbanization have been in the process of converting a large population to urban dwellers. This leads to increased regulations economic growth has continued to soar and develop into a market-based economy. The rising income and disposable income levels, and a constant improvement of living standards of Chinese people have resulted in modernized, busier lifestyles which is one of the primary drivers of the increase in demand.
The largest energy drink market China also has the highest growth rate in the world. In 2015, sales amounted to over 1.3 billion litres, a year-on-year increase of 25%, and sales grew by 15% YoY to CNY 64.5 billion, as analyst CCM stated. Easy access and availability through improved distribution infrastructure as well as the growing consumer purchasing power contributed to the increasing sales.
A New Approach towards R&D energy drink market
The changing consumer preferences in China, such as growing awareness about health and fitness benefits, and the willingness to pay more for a quality difference, indicates the energy drinks market will have to show adaptation. Concerns regarding high sugar content require upgrading products. In particular, as the young population at the age of 25-35 years is the target customer for energy and sports drinks, the brands should match their new expectations which are not only low-calorie, high nutrition, functional features but also natural and fashionable drink products.
One of the brands in the Chinese functional drinks market is Glaceau Vitamin Water. The world's largest beverage maker, the multinational Coca-Cola Company, produces this brand. Unlike other energy drinks, which usually contain caffeine in combination with other energy-enhancing ingredients such as taurine, herbal extracts, and B vitamins plus calories, Glaceau Vitamin Water is made with natural ingredients preserving their nutritional values and gets rid of artificial flavours and preservatives which give it a wider appeal to existing and potential consumers.
The Chinese beverage brand Nongfu Spring launched Victory Vitamin Water, prompting Coca-Cola to accuse them of plagiarism, as reported by China Daily. Additionally, the success of Mizone, the flavoured energy-water brand owned by Danone, highlights the trend by taking first place in the sports drinks segment.
Nevertheless, energy drinks like Red Bull, for example, are very popular in the energy drinks market in China, yet each can (250 ml) contains 80 mg of caffeine which amounts to two cups of coffee or a cup of tea. Other brands of energy drinks contain several times this amount without displaying the presence of caffeine.
Using E-commerce retail to boost the revenue in China
E-commerce has become a more popular option for retail sales in China in recent years. Market studies suggest that 82% of consumers from China's upper-tier cities prefer to buy foods and beverages through online channels. Major players on China's e-commerce marketplaces are Taobao.com, Tmall.com, JD.com. There are also a number of third-party e-commerce platforms that are specialized in certain product categories. The best-known social media App WeChat is turning into an emerging competitive third-party e-commerce platform as well. Taobao.com is based on Customer-to-Customer (C2C) business model that allows individual people to advertise products or services and trade with each other. TMall and JD are marketplaces combined with B2B2C and B2C and only allow business entities to open stores on the platforms.
Summary
Energy drinks market in China will tend to be more competitive. Leading brands will consider investing more capital and energy on distribution penetration, marketing campaigns, and research and development of energy and sports drinks made of natural ingredients while preserving their nutritional values to fit requirements from the high-end market consumers. Other domestic players in the energy and sports drinks industry will put their focus much more on second-tire and third-tier cities and enhance their distribution channels to create an affordable alternative to the key players in the market.
Nevertheless, growing personal disposable income, changing lifestyles, and increasing consumer spending on food and beverages will further drive the energy and sports drink market in China. Thus, the segment provides immense opportunities in China especially if brands can look into e-commerce retail in china. However, at the same time, one should not underestimate the challenges it entails and should do a professional market analysis and research in advance.