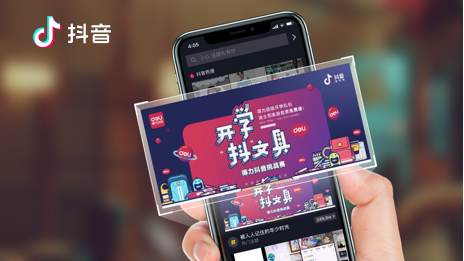 Since ByteDance launched Douyin (抖音) in 2016, this short video app has soon gone viral in China. One year later, ByteDance launched Tiktok, aka the Douyin overseas version, targeting at oversea users mainly in United States and Europe.

The two apps seem to be just two different language versions of the same product as they share the same functions, layout and logos. However, are Douyin and Tiktok actually the same thing? Let's take a look.
User demographic
The Douyin has much wider user demographic than Tiktok, most of which are people under the age of 35. Among them, the number of users aged 25-30 years old is slightly higher than that of people under 25 years old (alasijia, 2019). Tiktok, however, is more popular among teens. Report shows that 41% of TikTok users are aged between 16 and 24 (Globalwebindex, 2019), while active users are usually people under 20.
App operation & content
Douyin and Tiktok are two separate eco-systems, meaning the data are not being shared between 2 apps. The companies who operate the two apps are also separate entities. In Chinese app stores, users can only find Douyin, whilst users in oversea app stores, i.e. in Apple App Store and Google Play, will only find TikTok for download. On Douyin, the short video contents are more about cute pets, food, funny jokes, emotion talk shows, while Tiktok's video contents are more about internet memes, punch lines and various challenges. This can be explained by the difference in culture and behavior between East and West.
Content recommendation algorithm
Douyin's recommendation algorithm is mainly relies on keywords, and the Douyin user accounts with higher followers and more likes are usually ranked higher above others. The key to being pushed is the traffic pool of the topics, as well as system recommendation, popularity weighting and user psychology. Although Tiktok also roughly has the same recommendation algorithm, however due to the fact that Tiktok has a wider user geographical area, it also consider the local trending vidoes. Interestingly, users in different countries will see the comments with their own language first in the comment section.
Commercial monetization
So far, Douyin's monetization is more mature than Tiktok. Users can purchase through Taobao and JD through the Douyin window. In addition, influencers can promote merchandise from the "放心购" store in the merchandise window to make profit. The third method is to direct the audience to the WeChat platform for purchase. Tiktok, however, is still an entertainment-oriented app. Except for some corporate accounts that publish advertisements, individual accounts rarely use Amazon links to promote goods. Moreover, this function is only available in certain countries and regions.