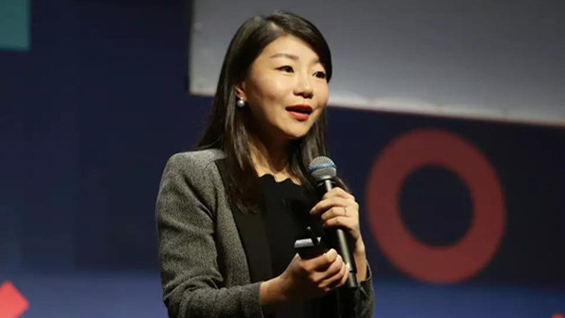 On June 12, Mary Meeker, Queen of the Internet, released her annual report about trends of the Internet. The report shows that in recent years, although the company's main Internet ad spending continues increasing under the background of the growth rate of Internet users continues declining, the marketing effect is not satisfying. How to complete the "efficient + effective" marketing has become the subject that all enterprises must face on the way to achieve growth.
Looking at China, a report released by China Internet Information Center (CNNIC) shows that by the end of December 2018, the number of mobile Internet users in China had reached 820 million, increased by 64.33 million compared with 2017, which almost equal to the entire population of France. Compared with the world, although the scale of Chinese Internet users has maintained a good momentum of growth ,however, Chinese enterprises are also facing the subject raised by "Queen of the Internet" . At the Cannes International Advertising Festival in 2019, Fan Yijin, the general manager of sales and operation of Tencent's major clients, analyzed the new mode of business growth and gave her own answer from three aspects: reconstruction of consumption path, linkage of online and offline channels and changes from the content of marketing to the content of delivery.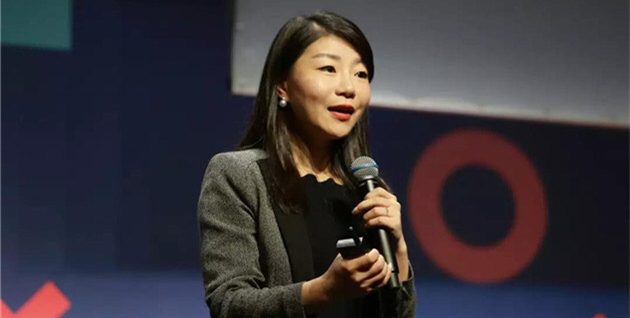 "Buy, buy, buy" anytime and anywhere, taking advantage of the reconstructed consumption path
The data shows that nearly 80% of consumers are influenced by social media when making purchasing decisions, which means that when they browse WeChat public accounts, WeChat groups and the circles of friends, they may decide to "buy" only because of a message at any time, which is different from the previous consumer buying pattern such as "Awareness - Interest- Purchase- Loyalty". It's not hard to understand why social media-based sales in China grew at a compound rate of 127% in the past five years. However, this transformation relies heavily on a series of new technologies such as mobile payment, small programs and so on. In the past era with offline physical stores or traditional e-commerce platforms as the core, enterprises can only get limited traffic, or fragmentation of online platforms and offline platforms, they are unable to convert traffic into sales; But now, users become the core, and a series of social tools surround users based on small programs to connect social payments, forming an ubiquitous sales contact, so that users can easily complete the purchase in every link of the consumption path.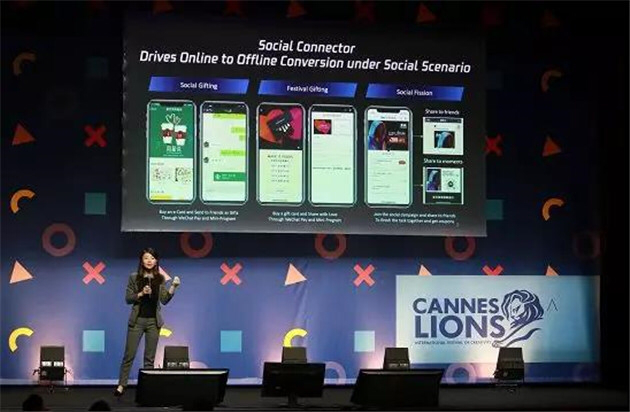 Further, relying on a series of tools such as digital advertising, WeChat applet, and WeChat payment, enterprises can collect Tencent data capabilities of business traffic, self-wired traffic, self-wired traffic, social traffic and other enterprise traffic data through content, interaction, promotion, etc., and then get through the self-built small program mall, or jump to the first Three-way cooperation channels, and by means of digital membership management and other means to ultimately achieve sales conversion anytime, anywhere.
The reform of retail channel gives play to the advantage of digital channel
In addition to the change of consumption path, the retail channel is also undergoing earth-shaking changes, and Tencent's various resources are also playing an important role in it.
Fan Yijin noted that offline retail channels are being upgraded digitally by fully leveraging Tencent's platform capabilities. In the past, retailers relied more on DM/ display, promoters, coupons/ gifts/ low prices, retail stores, membership CARDS and other forms to achieve goals of touch, interaction, promotion, conversion and re-purchase; Now, relying on apps, We Chat payments, coupons, moments and other tools, all of these goals can be digitized. In this way, retailers can also connect with Tencent's digital platform to achieve multi-scene touch, providing consumers with more convenient and personalized consumption experience, and at the same time, helping brands better to translate traffic into sales.
In addition, with the development of VR/ AR, artificial intelligence and other new technologies, users' in-store experience will be greatly improved, which will promote the growth of sales figures.
Content is still the king, digital assistants help brands achieve "flow" to "sales"
Fan Wei summarized the content marketing model to three eras: 1.0 era, content cooperation and channel terminals are relatively fragmented, that is, the marketing department chooses IP investment advertising, sales department sells goods, and there is no correlation between them; In the 2.0 era, the combination becomes relatively close, that is to say, content is the core, cooperative IP can carry out all-round cooperation of content, products, interaction, e-commerce, social, retail; And in the 3.0 era, content and brand and products can achieve very close integration, its core link is called "digital assistant", including social assistants, technical assistants, etc., can achieve integrated marketing from product designing to TVC shooting, small program social interaction, small program selling, offline flash shop, smart retail experience store.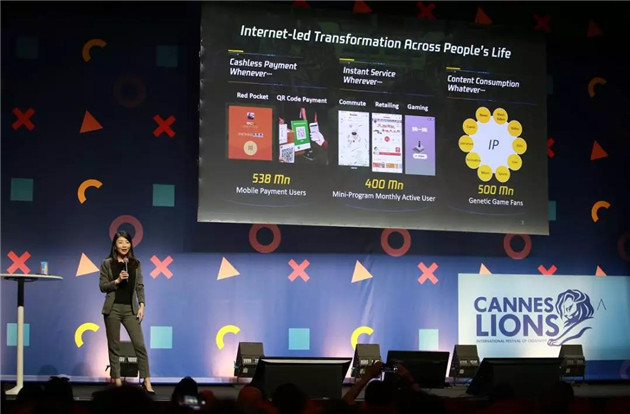 Here, Fan Yijin listed the case of "pure and small waist x creative camp 2019": The pure and small waist, possessing the total naming rights of "creative camp 2019" , during the cooperation, IP potential will be further developed to personalize the voting rights that most directly affect the group of litter brothers, on the one hand, the brand is transformed into the "Chief Support Officer", giving users exclusive rights to vote, on the other hand, 101 "red and rare" brothers are also shaped as "red grapefruit boys" which is directly related to the taste of the product, letting fans like the favorite red grapefruit boy to support the waist, while further falling in love with the red grapefruit small waist which is strong associated with the "red grapefruit brother". In addition to the multi-dimensional integration in the program, the pure and small waist is also combined with the small program through the combination of the excellent code and the small program, turning a bottle of yogurt into a digital contact that connects the brand to the offline consumer: IP fans generate consumption based on voting, and then use digital tools to convert into traffic injection applets, which constantly enrich the data assets of pure and small waist. Not only that, the pure and small waist also took advantage of the opportunity to hold the "521 Red Grapefruit Boys offline meeting", breaking down the barriers of online and offline, creating the full link closed marketing of omni-channel strong exposure - multiple conversions - efficient operation to achieve sustainable growth of content delivery.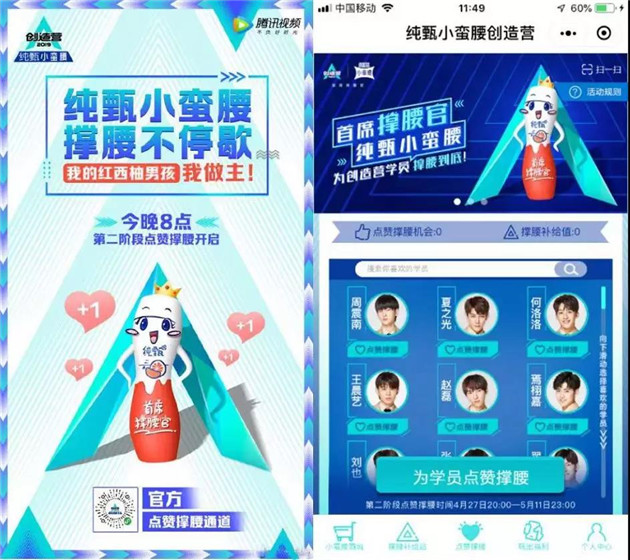 The all-round digital era has arrived, and Tencent's digital engine helps brands achieve synergistic growth in product efficiency.
In Fan Wei's view,digital marketing has entered the era of "all-round digitization",the biggest difference from the previous era is the"all-round digitization of people":In the past, companies talked more bout the digitization of "products" and "stores", but now they focus on the digitization of user assets.Therefore, the digital marketing method should not only be digital access to advertising, but also be extended to digital promotion, digital instant sharing, omni-channel ordering, mobile payment, digital card vouchers, digital membership and so on.while Tencent will continue to build four engines of content, social, retail and data, closely following the digital trend and providing momentum for the brand to achieve synergy growth in product efficiency.