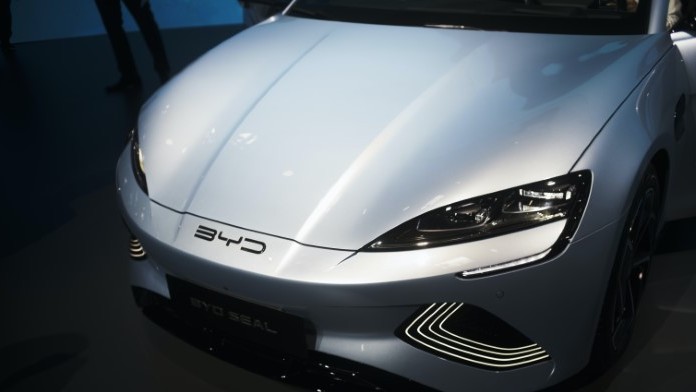 In recent years, China's automotive industry has experienced fast transformation. Technological alliances and partnerships becoming an increasingly focus in each brand's strategy. As the competition and entry barriers in the rise in the EV car category, automakers are partnering with suppliers and technology firms even tighter, indicating a new industry trend. Collaborations with key battery manufacturers like CATL (宁德时代) by brands like NIO and Changan showcase a strategy to differentiate and boost overall competitiveness.
Highlights of China's Domestic Car Market in 2023H1
⭐ 2023 H1 new car sales in in China increased by 9.9% YoY to 13.24 million units
⭐ #BYD rose to third place with a growth rate of 94.2%
⭐ Market share by vehicle body type: SUV accounts for 42.8%, MPV share increases as well.
⭐ Passenger cars: local car brands account for 54.3%, BYD leads the sales list with 1.2 million units, and Japanese car brands show some decline YoY with 1.7 million units in total during 2023H1.
⭐ Exports of vehicles increased by 75.7% to 2.14 million units, with #Mercedes ranking first among imported car manufactories.
⭐ The top three brands in EV market are #BYD, #Tesla and #AIAN.
⭐ GlobalData's production forecast: China's small vehicle production is expected to reach 29.2 million units in 2026.