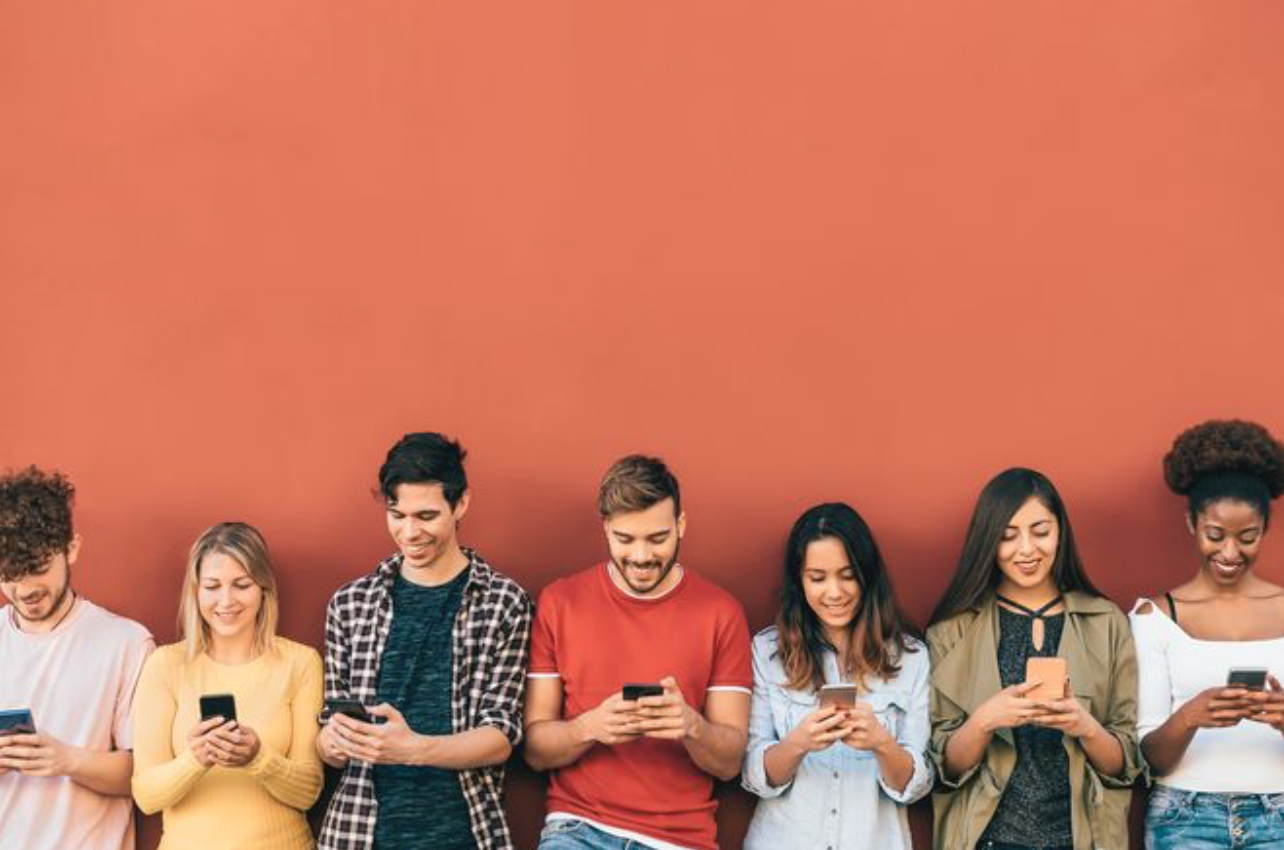 Gen Z refers to anyone born after 1995 or 2000, nowadays, this group of people is becoming the backbone of society. Born in the late information revolution, Gen Z is the true "native" of the Internet era and has witnessed changes in 2G, 3G, and 5G as they grow up. By June 2022, the number of active Gen Z online users has reached 342 million, with nearly 160 hours of Internet use per person per month and 7.2 hours of Internet use per day.
The influence of Gen Z on the Internet is growing, and it is therefore becoming important to understand the behaviour of Gen Z in using the Internet.

Gen Z Online Behavior Characteristics
With the economic and cultural boom in China and the change in the form of information media, Gen Z is growing up in a more materially rich society, with Chang'E 1 landing on the moon in 2007 and the Beijing Olympic Games held in 2008... China's expanding influence around the world has made Gen Z more culturally confident. More than using online services such as lifestyle services and fresh E-commerce to meet the needs of basic life, Gen Z is more into using the internet for social expressions through games, audio and video content, and for self-fulfil through online content creation or learning platforms.
According to QuestMobile, in the first half of 2022, the top 15 apps used by Gen Z users per month are distributed among gaming apps, video playing apps, and self-education apps such as XueXi Tong and QQ Reading. Among them, the top three most used apps by Gen Z are the MOBA game Honor of Kings, with 2.23 hours per capita per day, followed by Kuai Shou and Kuai Shou Extreme, with 1.88 hours per capita per day and 1.86 hours per capita per day respectively.
Their main active time online is between 21:00 pm and 1:00 am the next day, and the trend of active users' distribution time is basically the same as that of users across the internet of all ages. As predicted, the trend of online active time of Gen Z will have an impact on information dissemination.

Exploring Gen Z's Cultural Circle Through Their Preferences
Today's Gen Z includes the post-00 group, which are still students, spanning from middle school and university, as well as newcomers in the workplace. Therefore, the scenarios of Gen Z using the Internet can be also divided into study scenarios and work scenarios in addition to life scenarios.
Gen Z users still in the student stage show an obvious preference for educational and learning apps. The monthly active users of the Youdao Dictionary App of NetEase and Zuoyebang App reach 19.35 million and 10.81 million respectively. With the diversification of knowledge distribution forms, Gen Z also can access new knowledge easier, experts from various fields have emerged in the Internet learning scene, and they have gained widely loved from young knowledge seekers. Typical examples include KOL Luo Xiang in the field of law, and Infinite Xiaoliang in the field of popular science, whose monthly active followers have reached 7.58 million and 5.32 million respectively as of June 2022.
When it comes to working scenarios, Gen Z job seekers prefer to use recruitment applications more than other internet users. In addition, mobile office apps, including WPS Office and DingTalk, have also brought people a generally efficient online working experience.
It is worth mentioning the vocational education app industry. With fierce competition making Gen Z want to improve their personal skills, the monthly active users of vocational education apps increased from 39.27 million to 48.04 million between 2021 and 2022, representing a 22.3% increase. In this part of the growth, the contribution of Generation Z reached 43.2%.
Fitness APPs for keeping healthy and body-shaping are also popular among Gen Z. According to QuestMobile, 45.3% of users in the sports and fitness app industry are from Gen Z of June 2022. Among all fitness software, Keep is the APP with the highest number of active users. Also, in March 2022, Liu Genghong's fitness live broadcast exploded in popularity, this phenomenon illustrates the correspondence between live interactions and the lifestyle scenario of home fitness. Among all Liu Genghong's fans, the outstanding proportion is still the post-90s and post-00s young groups. This influential and active group of users is redefining the way of sports and fitness now.
Besides scenarios in using the Internet, QuestMobile also analyzes content preferences of Gen Z and concludes that the top three areas of interest to Gen Z users are eSports, beauty, and cute pet content.
Gen Z has a strong interest in gaming, especially since eSports have been incorporated into sports, and eSports has gained a high level of user participation and attention. Typical official accounts of various gaming tournaments have more than 13 million monthly active users. In terms of user portraits, men pay more attention to eSports. At the same time, a clear trend towards a younger audience for all types of games can be seen. Taking the active TGI share as a measure, the TGI of the audience after the 00s in League of Legends events reaches 393.
Except for video games, along with the prevalence of the face-values economy, both men and women of Gen Z care more about beauty content. They are used to getting skincare experience through beauty KOLs to help manage their appearances. On Xiaohongshu, the number of beauty KOLs is much higher than other types of KOLs, and this part of KOLs is very attractive to people under 30, accounting for 60% of all audiences.
A wide range of pet content is also popular among Gen Z users. The daily life between cute pets and owners, v videos with thematic outlines and pet reactions, or pet funny videos with background and music are all favourite content of them. At the same time, apps around pet care, intelligent feeding, or pet medical services also see new business opportunities under this background. The XiaoPei Pets App, for instance, has accumulated 790,000 monthly active users as of June 2022.
New Trends in Generation Z Consumption
As more and more Gen Zs enter the workplace, their online consumption power and willingness to consume are gradually increasing. According to QuestMobile, 72.5% of Gen Zs have a medium or higher willingness to spend online. However, so far, their online spending level mainly stays at RMB1,000-1999 per month, with 41.4% of users in this segment, and 9.2% of users having the ability to spend RMB3,000 or more per month, which is a small increase when compared with June 2021. Overall, Gen Z users still have vast potential and a promising future for online consumption. When spending online, the top five areas of concern for Gen Z are quality, price, brand, fashion, and consumer experience.
New entertainment apps emerged as a result of Z's consumption habits. Some of their favourite entertainment activities, such as room escape games and murder mystery games, now have online counterparts.
In addition, health and wellness consumption is also a new preference of Gen Z in online consumption. Apart from "small but beautiful" personal care appliances and kitchen appliances such as wellness pots with a fine functional classification, food and beverages with health labels have also received wide attention. For example, the consumption of a kind of sugar-free, fat-free, and energy-free tea beverages by individuals under 24 is 50.7%. Some traditional health products like Oriental Agaricus and Bird's Nest are also incorporating new marketing approaches in line with this trend, actively seeking partnerships with celebrities and KOLs with large young fan bases, or launching new products to precisely reach more young users of Generation Z.