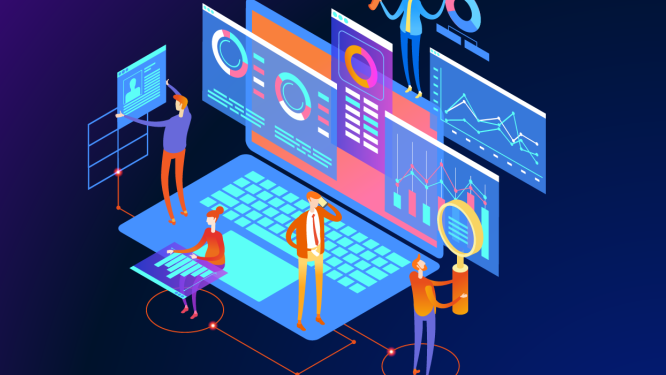 1. The competition will become more intense
According to Wordstream statistics, social video has a market share of 1,200% higher than that of graphic information. Traditional media and technology companies have also entered the video industry with various cutting-edge technologies, thus making the competition become more intense.
Video has the advantages as below:
- Based on the data of user participation and algorithm, users are getting more satisfaction from videos.
- Video is more competitive in the attention economy: users prefer a sensory experience with richer and more dynamic elements than static graphic information.
- For brands, the video format has a higher user acceptance and tolerance rate. Reading graphic information requires a certain intellectual ability, while audio and video are more easily adopted by users, and the threshold for consumption and creation is lower.
2. The bond between KOL and brands
According to Influencer Marketing Hub, the global market size of KOL (Key Opinion Leaders) will be approximately US$13 billion in 2021 and is expected to reach US$84.89 billion in 2028.
Brands have begun to establish closer, in-depth and long-term cooperation with KOL. Compared with one-time cooperation, brands have begun to pay attention to the KOL relationship with user participation. This change comes from the deep understanding of KOL about their target users, which can accurately capture the attention of target users.
3. Content creation economy is expanding
According to data from The Influencer Marketing Factory, there are more than 50 million social media creators in the world, and the existing creator economy market has exceeded 104.2 billion US dollars.
The content creation economy refers to an economic way in which independent content creators publish content on social media and rely on the content to make money. Social media now focuses on building a public platform that can connect the content creators and users.
4. Focus on Gen Z
According to a public report by Millennial Marketing ("The Power of Gen Z Influence"), 41% of the world's population is Gen Z, and in the U.S. alone, Gen Z generates $143 billion in spending, where the value will further increase when they enter the workforce.
5. Virtual shopping experience
Social commerce is the perfect combination of business model and social media, which completely reshapes the traditional shopping experience and converts social media users into online consumers.
For example, social media such as TikTok and Snapchat, as well as shopping platforms such as Farfetch, are using VR and AR technologies to create innovative online shopping experiences such as virtual showrooms.
6. Brand IP creation
A clear brand IP will help to establish a trusting relationship with consumers in the social media era. Generation Z is the consumer group that supports social responsibility, which encourages the brands to shape a positive brand value in order to realize business sustainability.
In short, brands have to create a lively, communicable and trustworthy image and not just a commodity.