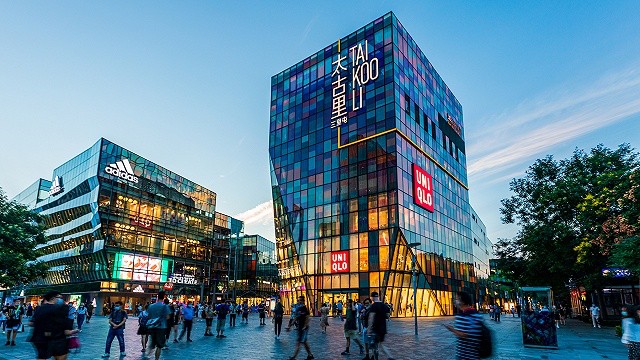 There was a dramatic trend for new consumption trends of ups and downs in China last year 2021. In the first half of 2021, online beauty, beverages, fashion, and offline beverages, catering, and baking were the investor's hotcakes. In the second half of the year, the list of investment projects of well-known VC institutions was almost entirely occupied by metaverse and hard technology.
What are the 8 new consumption trends in China in 2022?
The first category: Innovation
1.Plant-based food
Plant-based food was highlighted in the 2022 global food consumption trend forecasts released by many cutting-edge data agencies and well-known consumer companies.
Since 2021, several brands in the two major tracks of plant-based meat and plant-based milk have received financing. With the increase in health consumption, plant-based meat will be one of the fastest-growing industries in China in the next two to three years.
2.Outdoor sports
In 2021, camping activities took the lead in contributing to the outdoor economy. "Xiaohongshu 2022 Top Ten Life Trends" shows that in 2021, the release volume of Xiaohongshu camping, pulpboard, Frisbee, etc. increased by 5-6 times year-on-year, and the search volume of "ski tutorial" increased by 100% year-on-year.
3.Makeup
The beauty contact lens brands such as Moody Lenses, COFANCY, and Kilala have successively won multiple rounds of investment from VC and CVC institutions such as Matrix Partners China, Hillhouse Capital, Sequoia Capital, Country Garden Ventures, Fengrui Capital, and Tencent Investment.
The second category: Micro-innovation
4.Functional snacks
The CBNData report shows that the health care products purchased by consumers from the Tmall International platform show the trend for healthy snacks. Among them, the Millenials prefer new forms of health care products such as comprehensive nutritional meal packs and functional snacks.
5.Energy drinks
Some investors revealed that new opportunities for soft drink brands lie in the brand replacement and upgrading of functional beverages such as energy drinks and herbal tea products, as well as the combination of various beverage forms, such as "coffee + tea", "bubble + coffee/tea/juice" etc...
6.Functional skincare
In 2021, the functional skincare field performed well. With the growth of the skincare industry, a number of domestic brands such as Quadha, BIOHYALUX, Winona, and Proya have risen rapidly. On the other hand, Voolga, Kefumei and other companies have successfully seized the market in medical beauty masks.
The third category: The expansion of hot fields
7.Sugar-free foods
Many analysts believe that under the trend of healthy consumption, food and beverages will follow the path pioneered by Genki Forest and go "sugar-free". Data also showed that the market size of sugar-free beverages has grown from 1.66 billion yuan in 2014 to 11.78 billion yuan in 2020; CBNData report shows that nearly 70% of new tea drink consumers choose to reduce sugar content.
8.Coffee store
Gao Jianfeng, the founding partner of Shanghai Bogai Consulting, analyzed that offline coffee has a market size of 100 billion yuan, but most coffee chain stores are located in first-tier cities. In some second-tier cities, third-tier and fourth-tier cities, the proportion of coffee consumption are not high, thus there is growth in the penetration rate of coffee.