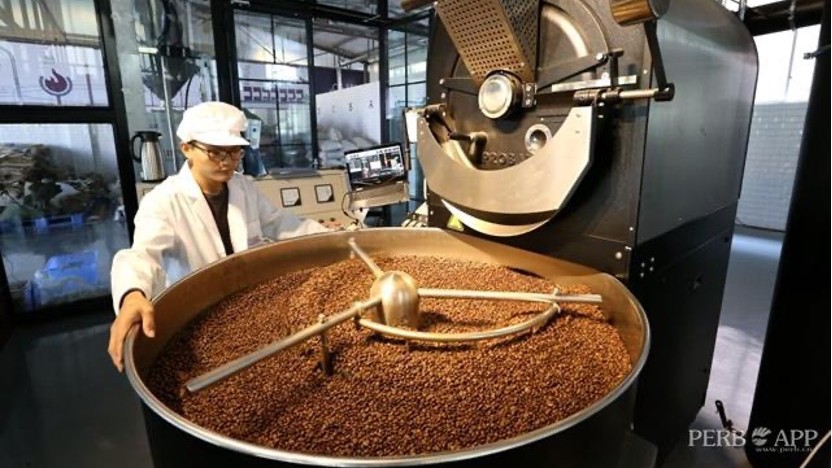 Coffee is one of the eight key industries in Yunnan Province to build a world-class "green food brand". The planting area and output of coffee in Yunnan Province rank first in China, while the planting area and output of Pu'er coffee rank first in Yunnan Province. Through the efforts of several generations, the brand advantage of Pu'er coffee has gradually formed and become the "Coffee Capital of China".

The tropical area of Pu'er covers an area of more than 23,000 square kilometres, accounting for 51.2% of the total area. The annual sunshine time is long, and the frost-free period is more than 315 days. The Tropic of cancer crosses the central part of Pu'er, which is at the same latitude as Colombia, the world-famous coffee-growing place. It is one of the most suitable places for coffee growth in the world and is known as the "Paradise of Arabica". As of the first three quarters of 2021, Pu'er coffee planting area is 450 square kilometres, and the picking area is 424 square kilometres.
More than 200 square kilometres has obtained Nestle 4C certification, more than 67 square kilometres has obtained Starbucks CP certification. 18 square kilometres has obtained organic certification, and more than 13 square kilometres has obtained Rainforest Alliance certification and Utz certification.
As many as 22 coffee bases have been recognized as "Green brand", Pu'er has become the major coffee producing area with the largest planting area, the highest yield and the best quality in China and the main distribution centre of coffee trade. It is known as the "Coffee Capital of China". At the same time, Pu'er has increased its coffee brand awareness. Pu'er coffee was recognized as a Class-I product by the International Coffee Organisation (ICO). Here are some 2020 statistics in Pu'er coffee industry.
In 2020, Pu'er coffee was included in the first protection list of China EU geographical indication agreement.
In 2021, the State Intellectual Property Office officially approved "Pu'er coffee" to Implement the national protection of geographical indication products.
In the 2021 Yunnan Coffee Bean Competition, Pu'er coffee enterprises had a high-quality evaluation rate of more than 95%.
By the first half of 2021, the comprehensive output value of the coffee industry in Pu'er had reached 1.28 billion yuan.
The average unit price of Pu'er coffee beans is 22.7 yuan per kilogram.
The tax paid from China's coffee industry was 7.9 million yuan in 2020.
412 coffee primary processing plants, and the per capita income of coffee farmers is 3836 yuan.