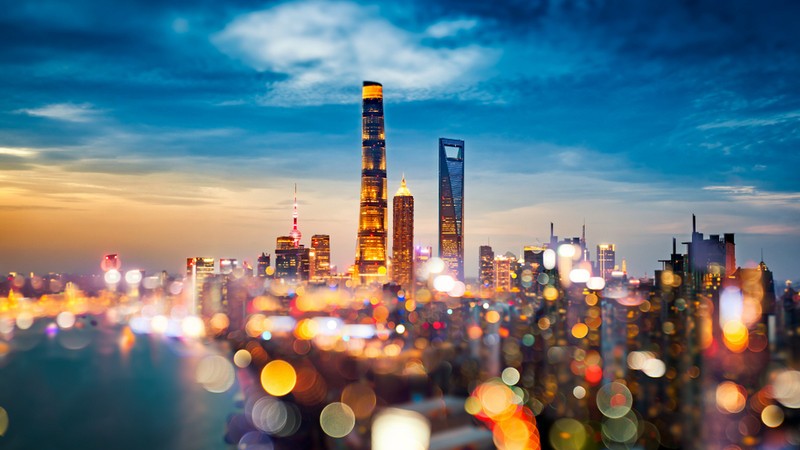 China's consumer market is undergoing an unprecedented innovation process. We see the power of the new generation of consumers and the brand owners or enterprise marketers in the transition period, resulting in more confusion. As a Chinese marketing agency, here we recommend 10 forward-looking marketing tactics for you, hoping to provide some inspiration for enterprise marketers who are in confusion.
Tactic 1: Small and beautiful
In September 2020, Tmall said at the new brand press conference that "the next 10 years will be the decade for the Internet to create new brands".
Tmall predicts that there will be 1000 new brands with annual sales of more than 100 million in the next three years.
This means that the Internet is still in the development stage and has unlimited opportunities for new brands.
The popularity of live e-commerce, short video and social marketing has made the concept of digital marketing clearer, and a large number of new brands have emerged. In short, new people, new marketing, new needs and new brands are reconstructing the consumer market.
With the help of the Internet, new brands with niche markets such as Xiaohongshu, Zhong Xuegao and Yuanqi forest, which focus on segmentation, speciality and characteristic fields, are rapidly coming out of the circle with the marketing positioning of "size doesn't matter, as long as its beautiful". This is what we call "Small and beautiful".
Tactic 2: Personality
Building brand personality is an effective strategy to enrich the brand image and increase brand awareness. The audience will be impressed by the more prominent and personalized brand image.
How to enhance brand personality?
We need to find a spokesperson (commonly known as brand IP) who fits the brand value proposition. This brand IP can be a mascot, a popular online star, or an entrepreneur. Often, entrepreneurs who act as brand IP spokespersons can create better brand topics and awareness. In the era of personalized consumption, Enterprise IP with distinct images can attract and impress users, thus affecting their purchase decisions.
Tactic 3: Win Gen Z
The rise of Gen Z has promoted the formation of a new form of a social group that is different from the traditional social group. Compared with traditional social networking, Gen Z or young people prefer to choose a social platform that can express their true feelings.
According to the data of the "11.11 investment guide" released by Alabama, the "Gen Z" accounts for nearly 30% of the consumption share, and the consumption growth rate exceeds 400%. It has promoted the development of the KOL economy, Fan economy and Two-dimension economy.
Gen Z are young persons who were born from 1995 to 2009 and grew up accustomed to the Internet. According to incomplete statistics, this group comprises about 260 million people. Personalized consumption has become their mainstream preference. In order to comply with the marketing trend of Gen Z, many brands try to establish communication with them through interesting and fun social ways.
Tactic 4: KOC
With the rise of social media, great changes have taken place in the communication mode between brands and users. Businesses are paying more attention to "people". No matter big or small brands, the way and channel to reduce costs and collect sales leads is undoubtedly the best choice.
Celebrity endorsement is no longer the most suitable marketing method. KOC marketing has risen rapidly in the current trend, reaping a large wave of consumer traffic. There are more KOC who act as a bridge between brands and users, helping businesses to build user trust and reputation, and affect users' purchase decisions.
Tactic 5: Platform IP (Intelligent Property) The "Platform IP" has been widely used in recent years.
For example, JD.com, Tmall, ByteDance, NetEase, TikTok and other media business platforms, have launched a distinctive IP, in order to increase brand identification. It is worth mentioning that Tmall IP iterates every year. It always attracts people's attention with trendy visual symbols.
Tactic 6: National fashion tidal fever
The outline of the national 14th five-year plan puts forward that "we should carry out the action of creation of Chinese brands, protect and develop Chinese time-honored brands, enhance the influence and competitiveness of independent brands, and take the lead in cultivating a number of high-end brands in the field of consumer goods".
The popularity of "domestic goods" is rising, and time-honoured brands are beginning to regain their vitality. Brands such as Lining, Bosideng, Feiyue and other brands began to gain popularity in the Internet and return to the public view, forming a new trend of "National tide".
The rise of national fashion is not only the exploration and development of the needs of the Chinese consumers but also the resonance of Chinese culture.
From domestic goods to national tide, the return of consumers' Chinese aesthetics is a powerful demonstration of cultural pride.
This China's hot tide is the best time for time-honoured enterprises to seize the new opportunities of China's 500 million urban middle class.
Tactic 7: New culture and innovation
With the cross-border joint names of the Forbidden City, Dunhuang Museum and brands, old heritage has transformed into a new image of youth and commercialization. This heritage has gained publicity, which not only refreshes people's understanding of the cultural industry but also indicates the rise of cultural IP.
Tactic 8: Art
With the improvement and increase of education level, people are paying more attention to the spiritual world.
Art pop-out shops, brand experience pavilions and other new ways of arts have emerged with the new era.
The principle of "Art down and brand up" is to combine art and brand, which create artistic visual language of the brand. This can be showcased byways of building museums or exhibitions, and create a unique visual feast for the audience. This marketing method is more suitable for medium and high-end brands with artistic temperaments.
Successful cases of Art pop-out include LV, Chanel and Fotile. They closely follow the trend of cross-brand collaboration, based on aesthetics, successfully break through the barriers between art and brand, and add an emotional bond between brand and users.
Tactic 9: Shorter user journey
The purpose of establishing the marketing link is to actively generate consumption and purchase behaviour, which ultimately brings traffic.
However, if it backfires, it will hinder the closed-loop flow and affect the choice of brand. Thus, the traffic conversion rate can only be increased by shortening the "marketing link".
The shortening of the marketing link, in short, means abandoning the "front link" of content marketing, which is low-cost, highly interactive and time-consuming, while focusing on increasing fans, direct purchase, store arrival, registration, etc., which is closer to the "backlink" of commodity trading behaviour.
Tiktok wants to shorten the "marketing link". What companies need to do is to seize the online business and enter the platform such as ByteDance, WeChat, Kuaishou, and so on. Take the scene as the medium, integrate the marketing system, and build a marketing link of "what you want is what you see, what you see is what you buy, what you buy is what you get, and what you get is what you like".
Tactic 10: 5G video
In order to convey more brand content to the audience, many enterprises have shifted the focus of brand publicity to videos. For example, short videos are as small as tens of seconds and documentaries are as long as tens of minutes.
With the help of 5G, the smooth streaming of video has accelerated the promotion of the brand.
No matter the length of time, as long as it is video, it can always attract more attention. In the video, the realistic image allows the audience to immerse themselves unprepared, has a strong emotional impact and appeal, and is easy to trigger and touch users' emotions.
Moreover, this tactic has a strong ability of brand diffusion and penetration, which can promote users to understand the brand deeply and thus create links between users.
Summary
In the new era of consumerism, the traditional way of advertising has gradually become obsolete. When users buy things, they are no longer satisfied with the simple product experience. They also pay more attention to emotional and spiritual resonance.
In the future, in addition to improving the product experience, the brand needs to create a unique value proposition and cultural connotation to guide and provide users with a new lifestyle.