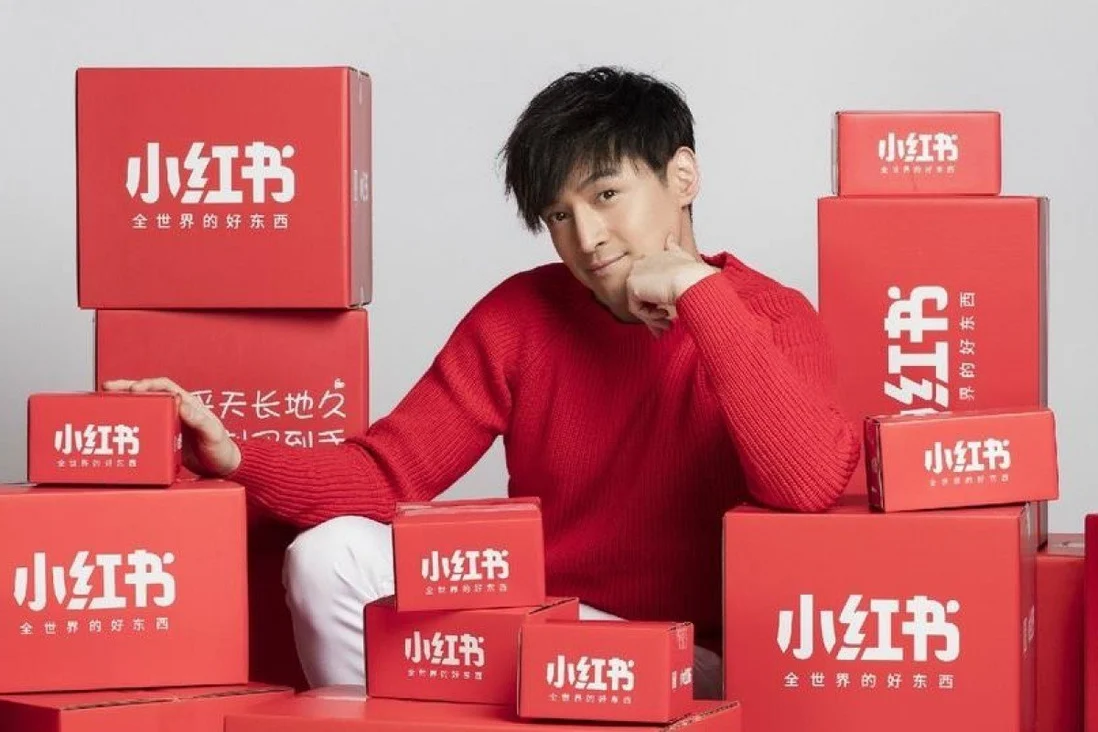 People love to shop online, buy stuff, share reviews and post stories on social media. Imagine all of these features wrapped in one, here you get XiaoHongShu (小红书)! XiaoHongShu (aka. Red, Little Red Book) provides an all-in-one solution with both social media and e-commerce functions for its China users.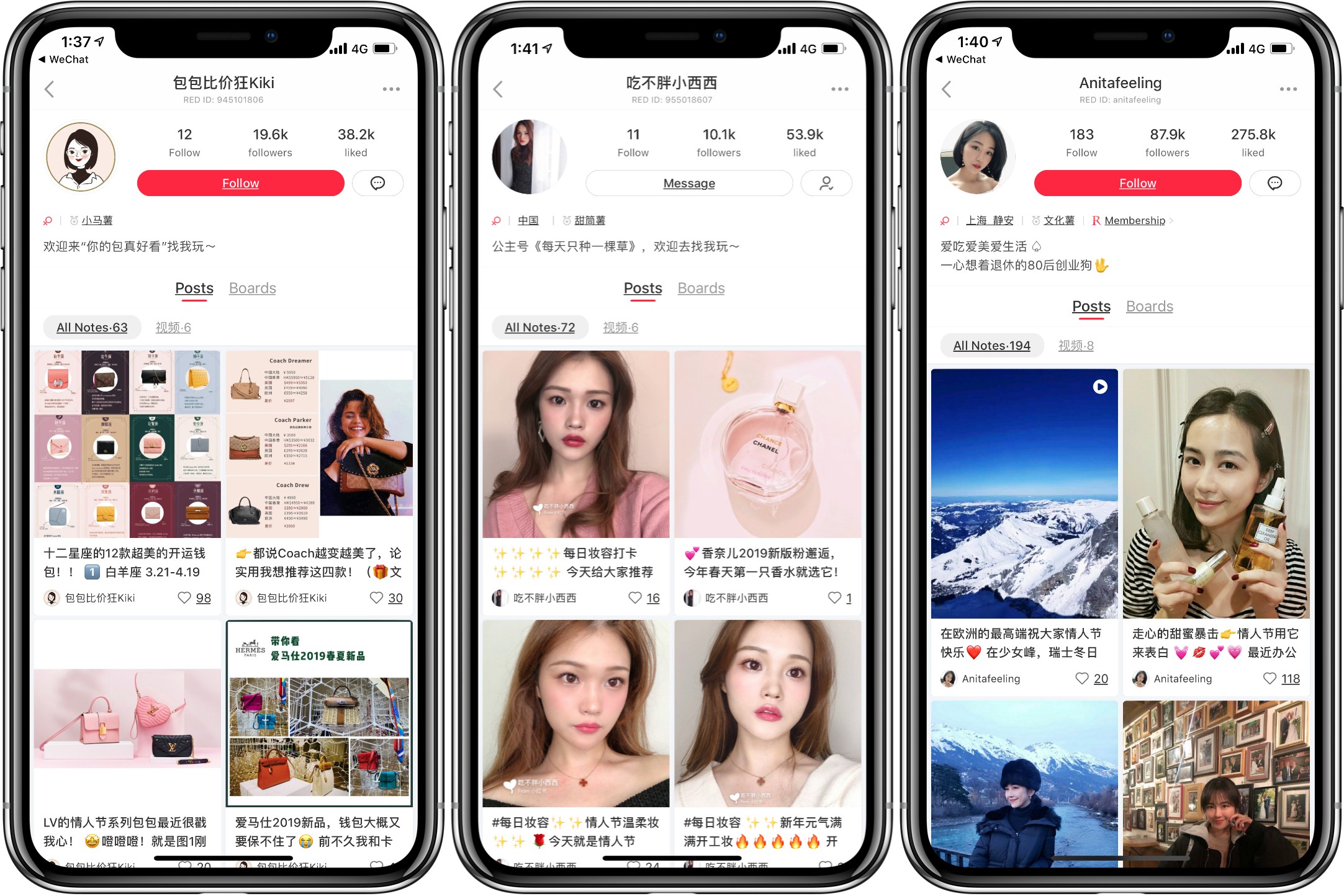 Here are the 5 Tactics to Start Your Marketing on Red (Xiao Hong Shu)
1) Manage your own official brand account and store
Businesses can open their own official brand accounts to reinforce the brand experience. They can build connections with customers through posting content, replying to customers' inquiries, and launching promotional campaigns.
American cosmetics brand #Colourpop officially launched on RED shop last year, soon it became one among the most well-liked cosmetic brands with over 105.8k followers
You'll see "Posts" on the brand account interface, where businesses can create their own articles, like information about new product launches, promotions and deals, or testimonials to interact with fans.
To monitor marketing performance, brands can access the data analytics section provided by XiaoHongShu. Information like fans' demographic distribution, exposure rate and click on through rate are often monitored.
XiaoHongShu's Data Analytics section (Accessible by PC or APP)
XiaoHongShu organizes seasonal and consistent sales campaigns on the platform. All the merchants can participate in the campaigns. There are several occasions that XiaoHongShu will launch platform-wide discount activities such as the Single's day shopping festival (11 Nov, Double 11) and XiaoHongShu Anniversary (6 June).
2) Cooperate with XiaoHongShu KOLs
XiaoHongShu launched its official influencer marketing platform which connects brands, brand partners and third-party content partner organizations. It started as offering many influencers covering fields including beauty, travel and fashion to brands and marketing agencies.
To join and use this platform, brands must first verify their official brand account. Qualified influencers should have a minimum of 1,000 followers with a particular number of average post views. Brands can pay accordingly to the influencers (From 1,000 RMB to quite 100,000 RMB per post counting on the KOL's popularity)
To ensure money paid is well worth the price, influencers are often disqualified once they're found to possess too many fake fans, likes, or failed campaigns. While publishing a post, the influencer must tag the brand's account so that brand partners can check its performance data for marketing analysis.
3) Traditional display advertisements
Along with the influencer marketing platform, XiaoHongShu also introduced its official advertising packages for brands favouring traditional marketing. There are two sorts of paid advertisements – ads that pop up upon app-opening or ads integrated within the explore page feed, both of which may help to extend exposure and click through.
Once clicked, users are directed to a fanatical promotion page or a selected post. The advertisement is extremely useful for a replacement product launch or promotional activities.
4) Set up a tailor-made Topic
Brands can try to raise people's attention on a specific topic by setting up a "Hot Topic Page" or "Trending Search" (hot topic). For example, International Women's Day is promoted heavily in China. Chinese named this festival as NǚShenJie (女神节 Godness Day)" which means a beautiful festival for beautiful ladies and encourage women to shop & reward themselves!
For example, brands like Jeep launched a promotional campaign on XiaoHongShu utilizing the "Hot Topic" function. It invited the app's users to follow Jeep's account, then share a post about themselves with the hashtag "#Be Your Own Queen", only 10 participants would be chosen and Jeep will buy all the products in their handcart.
This sort of activity was a great success with more than 6000 posts featuring this being shared. The "Be Your Own Queen" event page became extremely popular on XiaoHongShu, which greatly boosted Jeep's brand awareness.
Businesses also can consider buying a flame topic, which directs users to a fanatical topic page: Users would be directed to a fanatical page that shows posts about the subject.
5) Customized Sticker Packs
Brands can design customized stickers for a few specific topics. For example, if you're launching a replacement foundation on XiaohongShu, you'll design cute stickers with the merchandise and words like "24-hour", "Matte" and "Long-lasting". Users can use your stickers whenever they're composing a post or writing comments. This is an ingenious way to gain customers' attention and build positive connections.
Summary
XiaoHongShu is a fast-growing online marketplace in China. Different from Taobao and Tmall, its content-driven model attracts consumers who value quality and authenticity, which provides great opportunities for high-quality brands.
Yiva Digital crafts bespoke digital experiences and brings results-oriented cross-channel china digital marketing solutions for our clients as well as achieving the best commercial results in China. We firmly believe that Chinese marketing solutions and data analysis will intrinsically bring more value to clients' success. Our services include search marketing, social media, web design & development, localisation & translation, affiliate, display and social ads, analytics & insights, e-commerce and CRM Marketing automation. Time to get a free consultation and find secrets on how to increase conversions in China within your budget.