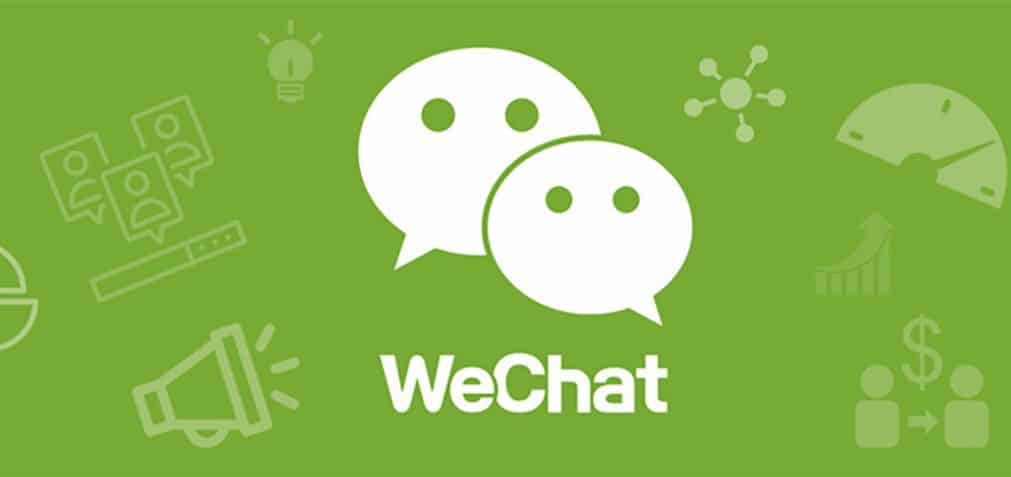 WeChat marketing allows foreign businesses the opportunity to reach more than 1 billion monthly users on one of China's largest social media platforms. Founded by Tencent, the social media app is not just exclusive to WeChat users in China but also around the world
This week, YIVA Digital will show Western businesses in China how to utilize WeChat marketing effectively with the marketing tools of the platform to target the Chinese market worldwide and implement positive solutions for raising your brand awareness on this social network.
Let's Talk about WeChat
First off, the WeChat platform registers 1.2 billion monthly active users and provides outreach for foreign brands to Chinese consumers worldwide. The popular instant messaging app is much more than a communication platform.
There are 3 different WeChat official accounts that can be used for effective WeChat marketing: a corporate account or enterprise account that allows businesses to manage collaboration efficiently and organize communication within the platform; a subscription account that sends out push notifications to followers; and a service account that improves contact visibility in the chat and gives businesses the option to post up to 4 times each month. Currently, foreign companies are limited to service accounts unless registered in China.
Using official accounts, WeChat marketing leverages greater advantages for foreign companies in China by building loyalty, increasing brand awareness, drawing in potential customers, notifying contacts of business features, and generating traffic to company pages. Moreover, businesses in China can implement actual advertising campaigns as well as content marketing techniques in combination to take a well-rounded approach to marketing on the social network.
Discover the WeChat Platform's 10 Marketing Tools
Wechat offers some of the best marketing tools among social media platforms and there are a number of ways foreign brands can integrate them into their strategy to target Chinese consumers globally. Let's take a look at 8 ways your business can use WeChat marketing to elevate outreach and generate leads in China.
1.WeChat Banner Ads
Banner ads are a great way to push consumer action. CTAs (Call-to-Action) within the WeChat marketing funnel consumers to other pages that provide more information or specific products of interest. They can be found at the bottom of messages and articles and are useful tools to analyze your business' advertising effectiveness, offering small businesses especially, the chance to directly target their ideal customer.
2.KOL Marketing
Key Opinion Leaders (KOLs) are highly influential within the Chinese market, often introducing businesses to their followers and increasing the reputation of a brand. Not only do they offer the chance to reach thousands of online consumers but also build the authenticity of your brand's image in more specific audiences. Using KOLs for WeChat marketing may be more efficient and economical than paying for traditional advertising.
3.Content Marketing
Curated content in the form of articles and videos ensures that consumers associate value with your business and improves the return rate of consumers. In China and the rest of the world, video content is a huge trend as online users are more likely to engage with platforms that integrate videos.
4.Moments
Similar to other content on newsfeeds, WeChat moments blend into the users' content feeds and provide great snapshots of your brand within the consumers' daily online activity. This is perfect for providing quick engagement opportunities with target audiences through paid advertising campaigns.
5.Automation Marketing
Another excellent feature of the WeChat platform is the ability to send push notifications to users throughout the month. These allow for the content or the targeted advertising campaigns you create to be quickly seen by followers of your account. WeChat marketing becomes simpler and more time-efficient by utilizing content to its fullest potential.
6.WeChat Pay
In China, using mobile devices to pay bills and facilitate online shopping has been one of the hottest trends of the decade. More than 900 million monthly users use WeChat Pay daily to make life more convenient. Incorporating WeChat Pay options makes your business' services and products more accessible to the many users who prefer this method of e-commerce.
7.Customer Service and Groups
Through the chat function of WeChat official accounts, consumers get connected with your brand more rapidly and other useful features of WeChat marketing include WeChat groups. These groups generate membership platforms to link your brand and customers whereby they can access coupons or special promotions.
8.Mini-Programs and QR Codes
WeChat also offers WeChat Mini-Programs which allow businesses to create landing pages for potential consumers to find out more about a brand or a specific product. Launched within the WeChat platform, Mini-Programs provide helpful access links between businesses and online users. Another excellent WeChat marketing strategy is to use QR codes to capture O2O (online-to-offline) lead generation techniques to funnel more customers to your Mini-Programs.
There are many ways in which WeChat marketing can aid your business in thriving within the Chinese market. Consider adopting some of these strategies for a holistic approach to marketing to Chinese consumers already using the many features of WeChat.
Jumpstart Your WeChat Marketing Plan
The WeChat marketing tools are useful digital features you can use to transform your digital marketing effectiveness. However, they still require quality campaigns and content to ensure that consumers and businesses are able to find, trust, and return to your brand.
Management of your WeChat marketing strategy is enhanced with thoughtful design, platforms and campaigns, direct market targeting, and engaging content. Remember to follow these tips when using WeChat and other social media platforms to emerge successful in the Chinese market.
Be Creative and Localized: Create innovative mixed media, including captivating text, visuals, and videos to stand out online and increase the rate of return visitors to your platform.

Produce High-Quality Content: Ensure that your content is engaging and useful for online users to build your reputation as a brand that is trustworthy, valuable, and reliable.

Develop Loyalty, Incentives, or Promotional Programs: Encourage social media users to form relationships with your brand, interact with your content, share it with their friends and family, and feel invested in what you offer.

Provide Platforms within WeChat: Lead generation is important for funnelling online visitors to key areas of your business, be it a webpage or a shop, and once there spend more amounts of time on your platforms before moving onto something else.

Utilize O2O Functions: Make it simple for both new and returning consumers to access your WeChat content online and offline as well as to be a few short clicks away for potential consumers curious about what your business has to offer.
Read more on the engaging activities you can use on WeChat to get Chinese consumers more actively engaged with your brand as part of your WeChat marketing approach.
Get a Hand with Your Chinese Outreach Strategy
The possibilities for using WeChat marketing to expand your business into the Chinese market is endless and there is no one-size-fits-all plan for companies to use. YIVA Digital is the digital marketing agency you can trust to work with your business to develop a personalized winning online marketing strategy for China's WeChat.
Contact our expert team to learn more about the services we offer in setting up your WeChat marketing account and begin integrating its powerful marketing tools in your journey to online success!