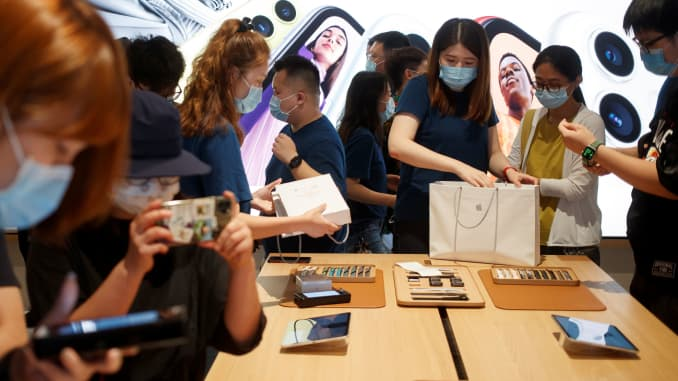 First off, due to the stringent measures enacted by the Chinese government to control the spread of the epidemic on a domestic scale, China was indeed among the first countries to begin down the path toward economic recovery. In fact, China's economy largely returned to normal from the third quarter of 2020, and that the year we see overall economic growth is already a foregone conclusion. China will likely be the only major world economy to enjoy positive growth in the following years. The overall return to the strength of China's economy is no doubt great news for all.

Government helps the retail economy bounce back to normal levels has become a focal point across all levels of local government, with officials in every region working to draft and issue new policies to encourage consumer spending. With the release of the vaccine, the pandemic is expected to be reined in over the next year, and business travel, exhibitions, trade, and other activities of the social economy should begin a return to normal.
In the eyes of the world, China has become the influencing leader in the e-commerce industry. For countless merchants, e-commerce is a highly competitive marketplace as well as a great opportunity for business in fast progress. With businesses reacting to a global pandemic, many of them completing their transformation to digital operations as consumers made a similar shift toward online shopping.
Stemming from the strict measures enacted by many governments at the beginning of the pandemic, hundreds of millions people in China were left with no choice but to make their purchases online, resulting in a boom for the e-commerce industry. Same goes to the other countries. Throughout this year, many consumers have become accustomed to shopping online, a trend that is estimated to be staying post-covid will no doubt help to quicken the pace and increase the growth of e-commerce sales moving forward.
Since the very beginning, the main issue for e-commerce sales has been the relative ease of selling counterfeit products online due to the fact that online shopping makes it difficult for the consumer to identify these issues before purchasing. This may soon change, however, as this year the Chinese government began adopting more stringent measures to purify the online shopping environment.
In recent years, second and third-tier Chinese cities have become focal points for many consumer brands. With the development of e-commerce and improvements to logistics systems, product visibility in these markets has made leaps and bounds. The stresses of daily life are often lower for consumers in second and third-tier cities, who enjoy lower housing prices, healthy incomes, and more time to spend their money on the products they love.