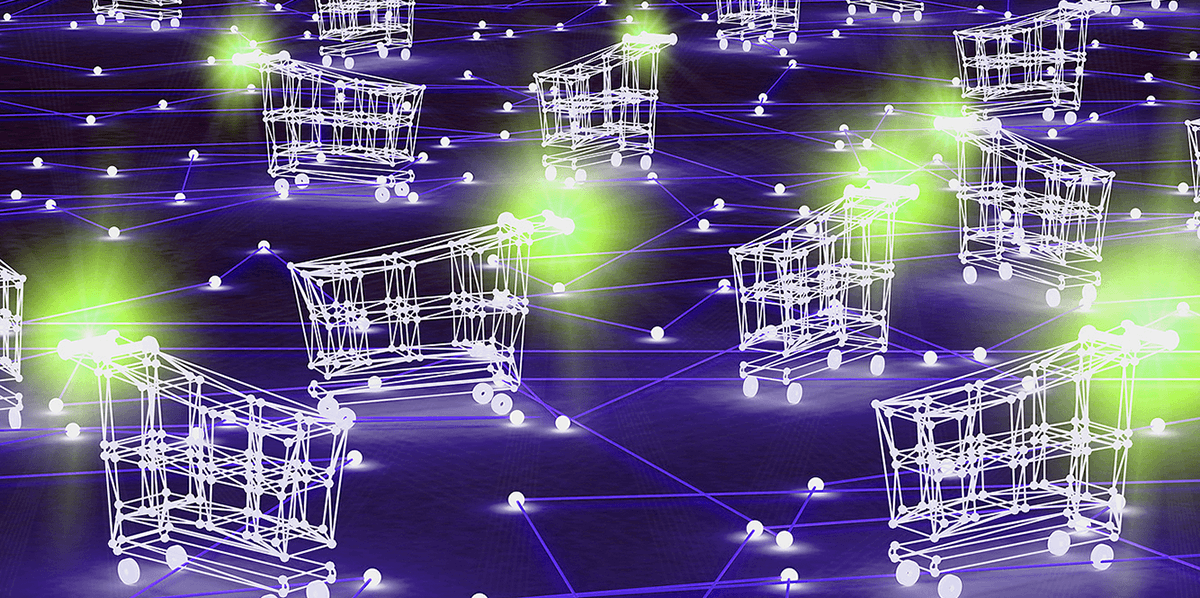 As the world begins its slow pivot from managing the COVID-19 crisis to recovery and now the long-awaited reopening of the economy starts. It's becoming clear that the period of lockdown will have a long-lasting and profound impact on the way global retailers sell and the way consumers shop. The customer journey is the path encompassing a consumer's initial engagement with a brand through order fulfilment and beyond that has changed meaningfully.
There is much being argued that the new retail business model made of the post-pandemic is shifted China's e-commerce, and this online buying behaviour is going to stay forever. However, not everyone believes that this consumer shift will push online shopping ahead of offline over the long run. In fact, some retail business owners believe offline sales will slowly start to surge again.
Brick-and-mortar acceleration takes much more time because it takes not only the technical reopening but takes the consumer confidence to do offline shopping. Retailers should expect a strong return to physical stores once governments have vaccinated tens of millions of consumers. Accordingly, in 2021, consumption patterns will change again, and new opportunities and movements will emerge.
Leveraging online offline strategies
Brands recognizing these shifts ahead of time will be better equipped to beat out competition from small-format stores. Now, let's look at some of the steps that retailers need to take to reinforce their weaker sales channels and keep customers returning to their stores.
Companies that want to take advantage of the O2O trend should invest in visual recognition algorithms, AR-powered gamification software to boost customer loyalty and engagement, artificial intelligence (AI) chatbots that respond to customer inquiries, and data analytics systems to assist with personalized purchasing recommendations. During the pandemic, consumers changed their routines. For instance, nowadays, luxury buyers expect businesses to integrate more health and safety measures.
Innovative technologies & Digital Collaboration
Agile retailers have responded to this shift by incorporating innovative technologies, such as contactless curbside pickup, indoor positioning system technology, AI-enabled, smart-shopping carts, and radio frequency identification (RFID) technology, which helps with product tagging.
However, the vast majority of offline retailers still need to adopt efficient, consumer-centric services, such as buying-online-and-picking-up-in-store (BOPIS) services, partnerships with super-apps, like WeChat and Alipay, and technologies that boost the omnichannel experience across all platforms.
Curbside pickups and click-and-collect strategies are particularly useful, as they reduce shipping costs and boost in-store purchases. New research by Joann Peck and Terry L. Childers shows that individual and environmental touch-related factors increase impulse purchasing. As such, various Chinese retailers have boosted unplanned purchases by offering tactile experiences. For example, Ford partnered with Alibaba.com's Tmall Vehicle to offer shoppers a Super Test Drive service. Alibaba is also offering tech-enabled features to customers, so they can virtually try on cosmetics and apparel before making purchases.
Digital Events & Livestream
Meanwhile, the Alibaba-owned department store Intime and Japanese multinational personal care company Shiseido are training their sales consultants to use live streaming, boosting their in-store marketing efforts. We need to merge online and offline to get people to buy more. Beauty products are different from others in that human touch is very important, so we need to think about a structure that allows that. There's a lot we can learn from what's going on in China and apply the strategy in our market.