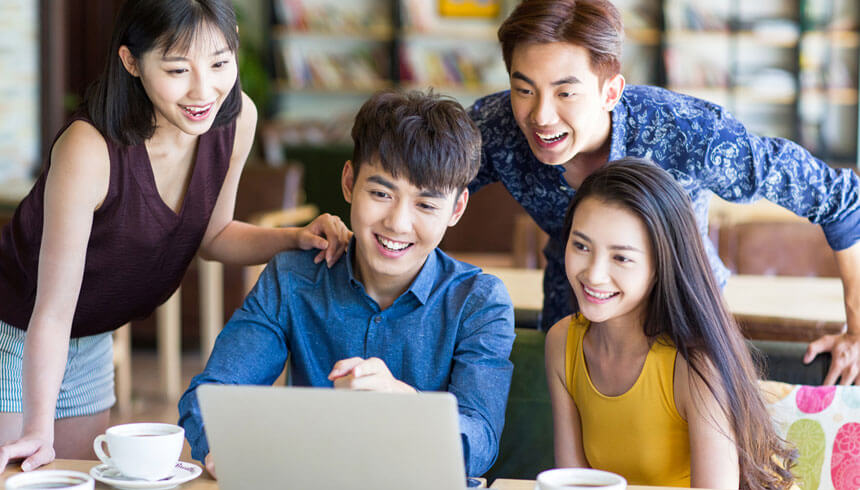 This is one of the popular business topics is about the Chinese market. With over 350 million middle-class consumers, a GDP growth of avg. 6% year on year, China certainly offers a big potential for global brands.

Chinese consumers, especially younger consumers, the so-called Generation Z, feel attracted to international brands and love to buy products from overseas. The Chinese luxury goods market is forecast to see strong growth between 2021-2024. The expansion of the market will be driven by growing demand from Millennial and Gen Z consumers. The luxury brands are focusing on their innovation, marketing and product distribution strategies to those customer segments.
Trend 1: Desire for something special
China's Gen Z prefer brands that offer personalised products. Research shows that 53% opt for brands that provide tailored services.
In a spirit of experience, brands like YSL have responded by launching 'unique' lipsticks that allow consumers to engrave personal messages onto the case. It was tapping into China's unique gift-giving culture. China's Gen Z show their appreciation for such customized products but their willingness.
Trend 2: China's Gen Z are more loyal to brands
Once engaged, China's Gen Z are also more brand loyal: research shows that 47% of Gen Z agreed that they stick with brands they like, while 43% said they will always choose a known brand over a new brand. China's Gen Z are also more loyal than their peers in other Eastern Asian countries (i.e. South Korea and Japan). There is also evidence showing Gen Z consumers in China are even more brand loyal than their older peers.
Trend 3: Omnichannel shopping is popular
Gen Z consumers in China are more used to omnichannel shopping experiences compared to Gen Z in other countries. Taking apparel as an example, almost 40% of Gen Z consumers in China stated they would browse in-store but shop online while only about 15-30% of Gen Z in other countries stated they would do so. However, less than 20% of China's Gen Z consumers would leverage both online and offline channels to browse apparel. This indicates online and offline channels play different roles in China Gen Z's omnichannel experience.
Trend 4: The e-commerce generation
Gen Z consumers in China embrace online eCommerce sites that allow end-to-end B2C platforms such as Taobao and second-hand marketplace Xianyu to a greater extent than the older generation. Our research shows that 43% of Gen-Z favour these platforms, while the same measurement for only 38% in Millennials, and 35% in Gen X. However, the preference does not extend to individual merchant platforms such as social media networks (e.g. Weishang) at a similar level of appreciation. This is because of greater transparency and more quality assurance on Taobao and Xianyu.
Trend 5: Social media and word-of-mouth are influential
51% of Gen Z consumers say that social media accounts of consumer brands are at the top of their sources for shopping ideas. While 44% of them chooses bloggers and KOLs (Key Opinion Leaders, Influencers). Gen Z values these content sources more than Millennials and Gen X. Key opinion leaders (KOLs) who resonate with Gen Z are driving this trend. Interactive live streams broadcasts have helped brands to boost billions of revenue. Apps such as Dianping and Meituan that offer reviews, forums and group-buying options are also popular among young Chinese consumers during the purchase journey.