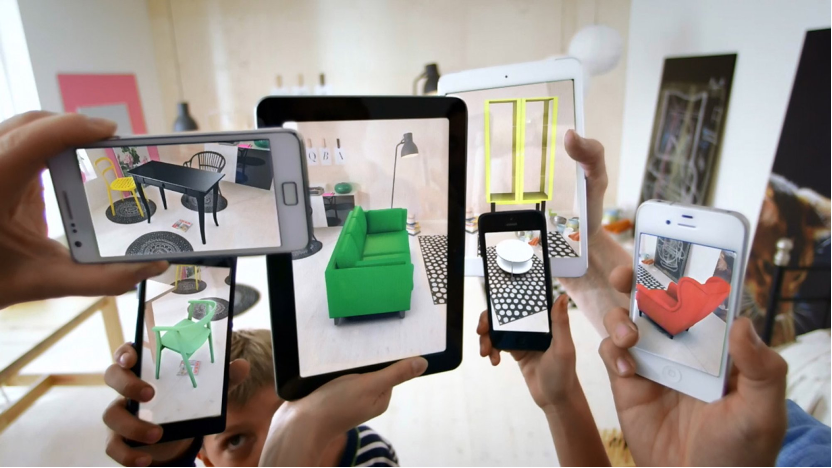 In 2021, video will become a key driving force to generate sales in the China market. Here is why.
From Traditional Retailing to D2C
V-commerce (Video Commerce) is considered as part of the "Direct-to-Consumer" (D2C) model. In the traditional retail model, the brand/manufacturer produces the products and add a margin. This will be the wholesale price to the wholesalers and retailers. Then, the retailers will add another margin on top of it and sell to the customers.
So, by buying directly method, the customers buy directly from the manufactures and they can avoid paying the retailer's markup. That markup becomes the saving for the consumers and gives the manufacturers more revenue so that they can invest more in design and production. The direct-to-consumer model is a win-win situation for you and for the company. Eventually, you pay less but get more.
A top v-commerce platform in China is Douyin (TikTok in China). Back in June 2020, live streaming is the main driver for sales on Douyin. During the 2020 Singles Day shopping festival, Douyin live streaming achieved $2.9 billion USD in sales. Douyin has already tested in-video search on selected accounts, giving brands and influencers the ability to embed links to e-commerce stores with more video contents. E-commerce giant Alibaba is also making moves in this space. There are the latest updates on a video section to its Taobao Live app.
All videos in the app are enabled with the in-video search. The users can click on a button while watching a video, and AI image recognition will identify any products in the video. After choosing the item you want to search for, users will be showing product results from both Taobao and Tmall.
Douyin has massive UGC video content and it is also working on e-commerce technology, it brings the struggle to Alibaba who is facing direct challenges from Douyin. Although Alibaba has the technology, it lacks quality video content that would engage the consumers and stay in Alibaba's Tmall, Taobao, Alipay ecosystem.
On another hand, Tencent has also made it clear of the investment into WeChat Short-Videos (aka. WeChat Channels). WeChat's short-video feature launched in early 2020 and it will be a key focus for 2021. Videos on WeChat Channels is already connected to WeChat Mini Program stores, and during the latest WeChat Pro annual conference, Tencent has shared its ambitious plan to integrate further between WeChat Official Accounts, Mini Programs and WeChat Channels this year.
We have found that many big brands are embracing v-commerce since 2020, Video commerce is likely to take off this year in China. There are 2 latest trends in V-Commerce development.

1) The Emerging Era of VTubers (Virtue Vloggers or Virtual Influencers)
Another Gen Z powered trend that will continue to grow this year is virtual influencers also referred to as Vtubers. This trend links back to the growth of Bilibili as well, as many of China's top Vtubers have a strong presence or got their start on Bilibili. One of the most famous ones is Luo Tianyi who, with millions of followers, has appeared in brand campaigns for Pizza Hut and KFC. She has even held sold-out live concerts at stadiums in China.
To capture this trend, gaming companies in China have started shifting some of their efforts towards developing these talents, for example, Paper Games' influencer Nuannuan, a former game character turned virtual idol. For brands, there are many benefits to working with virtual influencers, the biggest one being that because they aren't human, brands can avoid the risk of being caught up in a scandal. Alibaba has been working on AI-powered avatars that help brands run e-commerce live streams 24/7. These virtual hosts can interact with audiences and answer their questions about products using intelligent cognitive and perception technologies.
2) Further Development of Live Commerce
It can be seen that live streaming was China's biggest commerce and marketing trend in 2020. Live streaming has become one of the mainstream media formats in Chinese marketing and it looks like it will stay that way.
Chinese research firm iResearch estimates that live streaming will account for more than 15% of e-commerce sales in China in 2021, and more than 20% by 2022. Live streaming is an excellent channel to reach consumers in China's lower-tier cities, a key growth area for many brands. According to Business of Fashion's State of Fashion 2021 report, currently, around 60% of Alibaba's live streaming audience are from lower-tier cities.
When live commerce first took off in China, it relied heavily on influencers and celebrities to drive sales. In 2020, during the Covid-19 lockdowns, more brands began running their own live streams and empowering their sales associates to become streamers. This shift continued throughout the rest of the year, and during June's 6.18 shopping festival, around 40% of streams on Alibaba's Taobao Live were hosted by brands.
To keep viewers engaged with the medium and prevent live streaming fatigue, we should continue seeing the video platforms adding more features such as in-stream AR product try-on, gamification, to enhance the live shopping experience. More features such as a reward for watching or sharing a live stream with your friends, virtual hosts are already very popular.
As brands in China seeking more attention from the younger generation and the consumers in lower-tier cities, the brands should be willing to experiment more with new channels and content types as well as rethinking the typical consumer journey.