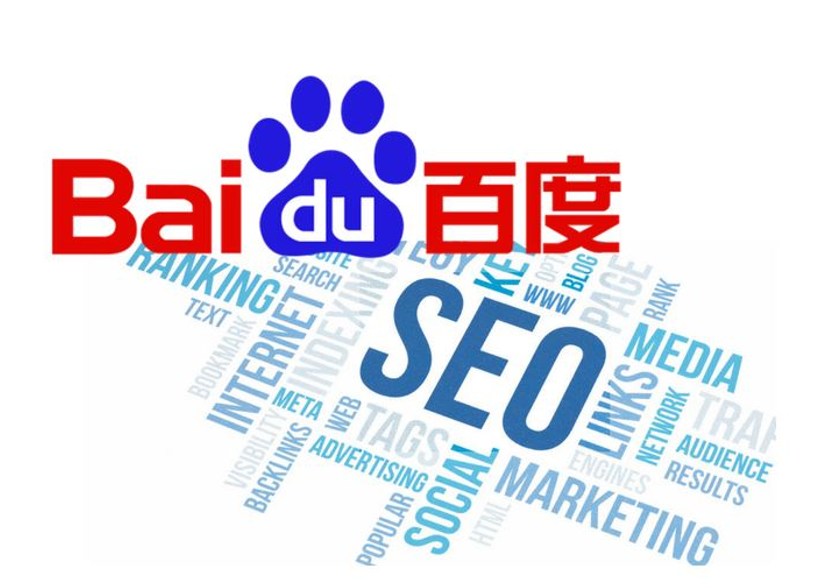 In this article, you will be able to find valuable content strategies and get your Chinese SEO done right. These are serval important foundational blocks to build your Chinese SEO strategy. In order to attract valuable users and drive up your rankings, you'll need to create, distribute and promote high-quality content for your business for the Chinese users.

If you are looking to expand your online presence on the search engines in China, firstly you need to come with a website. Today, Baidu the leading Chinese search engine which takes over 70% of search volumes in China. It has the most extensive Chinese web indexation in the world. As always, Baidu SEO has its own unique challenges, in addition to Google content marketing. This article is intended to provide insights for your Chinese content marketing.
Let's have a look 4 major challenges that Chinese SEOers will need to face in content strategy:
1. Cross the Language Barrier
Fist of all, Chinese is one of the most difficult languages to master. Understanding how linguistic nuances affect the context of Chinese content is considerably difficult for non-Chinese speakers. Proper thoughts and planning are needed when putting together a Chinese content marketing strategy.
2. Content Relevancy and Targeting
Our observation suggests that Baidu's knowledge graph does not cover as many entities as Google's does. We believe this limits their understanding of a website's topical relevance and context of each page. As a result, on-page keyword targeting has a disproportionately larger effect on organic rankings in Baidu than on Google. This is why it's not uncommon for authoritative websites to rank well on Baidu for topics unrelated to their main site's theme.
Here are the few tips to increase content relevancy:
1) Baidu ranks content for trusted websites

If your website has been ranking well in Baidu in the past, newly published content with simple keyword targeting can often outrank competitors, even if the content has fewer backlinks.
2) Release new content on a regular basis
We often see improvements in overall rankings, crawling, and indexation performance just by updating website content frequently. To keep up your website's freshness, we recommend having at least one piece of content published on your website every day
3) Let Baidu crawl & index your content
By submitting URLs to Baidu as soon as they're published, you can ensure your content is being indexed before anyone else has a chance, preventing spammers from stealing your content and using it to outrank you. Baidu provides multiple methods for webmasters to submit new content to Baidu, so be sure to take advantage of them.
4) Manage content-length
Based on our research, keeping the length of each article between 200 – 800 Chinese words is a good deal. Any article with fewer than 200 words could be hard for Baidu to understand the article's topic, while articles with thousands of words are better but might take more efforts to build up. It's also important to note that Baidu has a lower tolerance to excessive keyword density than Google, so don't worry too much about repeating keywords — just make sure your content flows naturally.
5) Take advantage of Keyword Research
Conduct keyword research to help you generate content ideas and analyze the potential ROI of content creation. Ideally, keyword research should drive which content you create. Find the best Chinese keywords to target, then create new content for each theme of keywords with similar search intent.
3. Competition Analysis
Any Chinese content marketing strategy should start with a deep understanding of your competitive landscape. A thorough competitive content analysis will need to answer these three questions:
Who are your biggest competitors? Keep in mind an organization's biggest competitors for organic rankings are often completely different than their biggest competitors in the industry. If Baidu Baike outranks your site for your highest value keywords, they should still be regarded as your competitor. You're not just competing for industry dominance, but organic positions on the SERP.

What is their highly-ranked content? After finding your biggest competitors in each segment, you'll need to find out what kind of content they're creating and how this content has helped them ranked above others.

What can we learn from them? Analyze your competitor's content to harvest content ideas, understand their on-page optimization, and insight into their link building strategy. This information could be used to create similar content to them, try to get backlinks from the same sites, etc.
4. See up a Chinese Content Creation Team
Unless you already have a team of native Chinese speaking content marketers in-house, you'll need a strategy for content production. For international organizations, we have several different options for setting up a Chinese content team. You can probably consider options below to see which one fit the best to your business.
Fully In-house local Chinese content team;
Building In-house content creation + outsourcing talents;
Recruit local digital marketers + outsourcing talents;

Recruit a specialized China marketing agency;
Let's get it started with the right Chinese SEO content strategy that will blow your audience minds and convert them into your valuable Chinese customers!