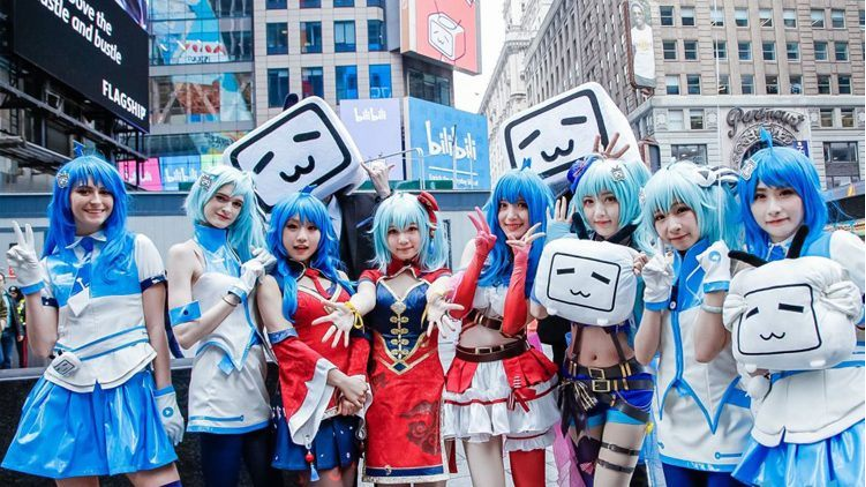 Bilibili first launched its website in June 2009 and the "Bilibili" brand was officially created in January 2010. Bilibili started as a content community inspired by anime, comics and games (ACG) which focused on Japanese anime, manga and video games. Later, it evolved into a full-spectrum online entertainment provider covering a wide array of genres and media formats, including videos, live-streaming and mobile games. Bilibili platform comprises various sections powered by an abundant supply of creative professional user-generated content (PUGC) as well as licensed videos, live-streaming videos and mobile games.
Bilibili also owns a professional team Bilibili Gaming (BLG) in Chinese League of Legends, which competes in China's top-level League of Legends Pro League (LPL), and a team in the prestigious Overwatch League. Venturing into the increasingly popular sports space - which is highly relevant to the younger generation - enables Bilibili to better resonate with its target users.
Bilibili has been ramping up its e-commerce efforts by increasing sales of products through its e-commerce platform.
Generation Z is the major target audience.
Bilibili is popular among the younger generation. According to QuestMobile, 80% of Bilibili's user base are "Generation Z" who were born from 1990 to 2009 in China; they typically receive a quality education and are technology savvy, with strong demand for culture products and avenues for self-expression and social interaction. The majority of Bilibili users access the platform through mobile devices. The number of monthly active users (MAUs) in Bilibili has increased significantly over recent years.
Bilibili has established a unique membership system.
To become an official member (registered or paying user), a user needs to take and pass a "community entrance examination" which consists of 100 questions covering community etiquette and various topics. This enables Bilibili to build a community full of engaged and knowledgeable users. Official members can increase their "level" of membership by watching or uploading videos, which, in turn, will also increase user stickiness. This high user loyalty is indeed one of the biggest competitive advantages of Bilibili.
90% of video views are contributed by their own members.
Bilibili offers a wide range of content, including both mainstream and non-mainstream anime, and videos of different themes. Majority of these videos are contributed by its members, or content creators – in 3Q19, 90% of video views were generated by its content creators. To become a content creator, a user needs to register as a Bilibili's member and create a unique Bilibili ID on the "Bilibili channel".To encourage more content creators to join the platform and upload videos (and become the so-called "uploaders"), Bilibili launched campaigns to give a cash bonus to popular uploaders. For instance, Bilibili launched a "Creator Driving Plan" in January 2018 for accounts with more than 1,000 followers or generated a total of over 100,000 individual views. Qualified uploaders will receive a cash bonus if their uploaded videos are being viewed more than 1,000 times. More than 160,000 uploaders have joined the plan as of June 2019. Bilibili has also launched vlogging competitions to encourage more vlogs to be released on the Bilibili platform.
Bilibili pioneers video streaming with live commenting function.
Bilibili provides an immersive entertainment experience for consumers and builds its platform based on the strong emotional connections of users to the content and communities. Bilibili pioneered the ''bullet chatting'' (or "Dan Mu" 弹幕) feature, a live commenting function that has transformed the viewing experience by allowing viewers to contribute their thoughts and feelings while viewing the live streaming or videos. This signature feature fosters a highly interactive viewing experience and enables users to form strong emotional bonds with other users who share similar aspirations and interests.
Bilibili creators can open stores on Taobao with KOC verification.
Brands can partner with popular KOLs or KOCs to promote products on Bilibili Apart from anime and gaming, Bilibili hosts sections devoted to beauty, fashion, entertainment, advertising and digital. Brands can partner with popular key opinion leaders (KOLs) or key opinion consumers (KOCs) who are active on Bilibili to engage with Generation Z consumers – often through the user-generated content (UGC) on Bilibili. Meanwhile, brands can also leverage Bilibili's performance-based advertising to work with KOLs/ KOCs to promote products. With in-program advertising, KOLs/ KOCs can agree to have ads placed within their Bilibili channels; meanwhile, the platform also runs traditional display ads. Customized and innovative performance-based ads also help advertisers reach target audiences and convert them into potential customers.