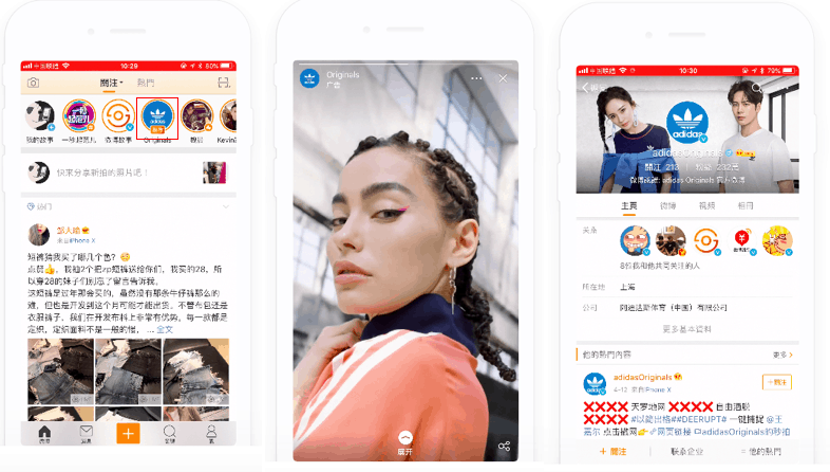 Weibo now boasts 600 million users with 350 monthly active accounts, it would be a disservice to merely label Weibo as the 'Twitter of China' (although the name literally means Micro Blog). Rather this is an innovative platform that is tailoring itself to E-Commerce marketing options more effective than the bulk of its competitors.

Weibo Is the Number One for E-Commerce Business
With their lucrative partnership with Alibaba in mind, it's important to consider the implications for E-Commerce ads. Alibaba owns the flagship and largest stores, Tmall & Taobao. External links to alternative E-Commerce stores are now being limited from Weibo whilst the platform is set to receive a large investment.
Consider if you are an E-Commerce player to focus on Weibo with it's connections to China's E-Retailing giant.

First Step on Weibo: How to Set Up An Account?
In order to run Weibo promoted posts, your account must be a verified account. To get your business account verified, you have to submit your business license and application form to Weibo. After Weibo staff reviews the documents, they will verify your account by adding a blue V next to your account.

Once your account is verified, you are ready to contact Weibo to have them set up your account from the back end. Large international companies are already adopting promoted posts for increased visibility.
If your business needs brand exposure and awareness amongst the Chinese-speaking demographic, Weibo promoted posts will be a cost-effective way to achieve your goals.
What Are the Targeting Options on Weibo?
You are able to target users based on geographic location, age, interest, platform/device (such as desktop/Apple/Android users etc.) and user interests. The brands are also able to target by tags and hashtags. These campaigns can be as targeted as you desire!

Cost of Advertising: How Do Weibo Advertising Campaign Charges?
1) CPM (Cost-Per-Impression): The cost of the campaign will be dependent on the exposure
2) CPC (Cost-Per-Clicks): The cost of the campaign will be dependent on actions such as reposts, clicks on the link, follow as well as add-to-favourites.
The minimum spend of your post can't be lower than the initial minimum determined by the system, and the actual cost won't be higher than your maximum bid. You are also able to put a maximum daily budget to your post.
Understand The Two Main Types Of Weibo Ads
FAN (Follower) Tunnels
Fan tunnels are the most targeted and intelligent way of reaching new consumers & followers. You can use this to promote either a specific post or your account. It functions like a 'headline' that appears at the top of a user's news feed.
For new brands that don't already have a large following, this is the best way to build one, Fan Tunnels focus on the whole of the Weibo community, not just existing followers. It will place your content at the top of news feeds based on targeted audiences defined by age, gender, region, interests and even device types.
You can specify the interests of followers & target other accounts for similar niches. You can select users who follow specific fashion news & fashion related posts to be targeted (for example).
Costs for Fan Tunnels are typically calculated in CPM (Cost Per Mille), pricing starts from 5 RMB per 1000 impressions.
Display Social Ads
Social ads are mainly placed on the search page (in the discover section), on the Weibo homepage as well as on the side of user's news feeds (similar to Facebook Ads). It's a traditional ad format but certainly still cost-effective. Weibo social ads come in various dimensions on different pages. They are optimized for both the mobile and web version (although mobile is predominantly used).
When users click on the ads they are directed to an advertiser's website/app. Pricing depends on page placement, target audience, device, location, and keyword association.
Weibo allows for a targeted approach here with keywords selected for brand visibility based on user searches, you can also feature display banners among other relevant accounts that boast followers in the same niche.
How Consumers Use Weibo and Why You Need To Invest in Weibo to Promote Your Business?
1) Weibo users are typically younger with 68% of the user base between 15-35. This is important to increase the awareness for your brand & products via Weibo.
2) Weibo also is a highly active and dynamic community. Users expect a high level of engagement/quicker response times, one reason for this is this is a platform dominated by KOLs, paid ads are one thing but capturing the attention of expectant Chinese consumers with an active account is another.