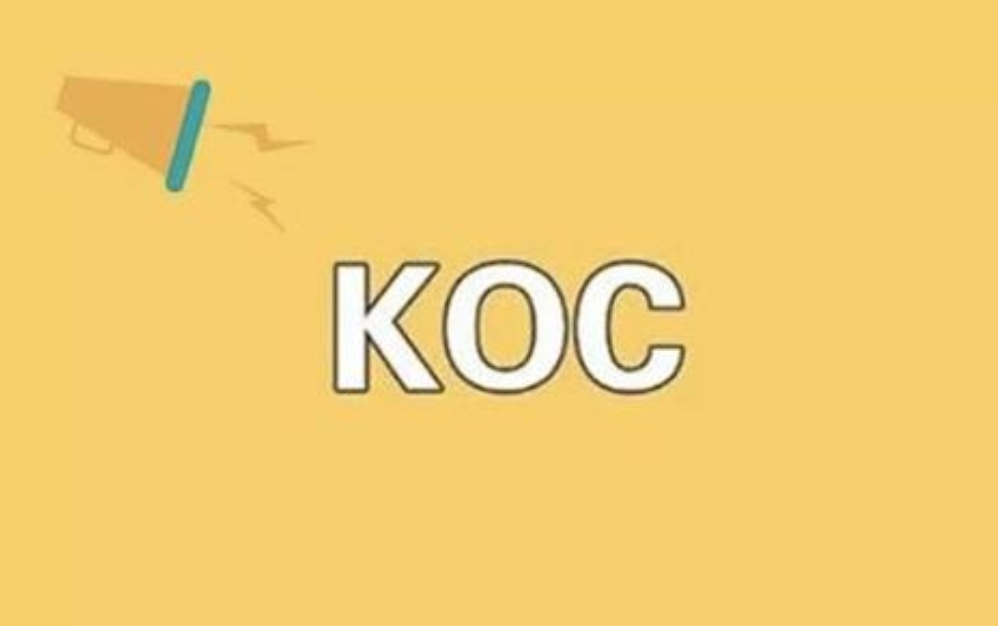 After years of development, KOL marketing has been expanding. In addition to traditional social platforms, mobile video, vertical platforms and e-commerce platforms, KOL Marketing has became the method to produce and disseminate content.
Among them, the advertising intention of KOL's native social platform reached 69%. In the survey of other social marketing methods, KOL marketing accounted for 60%, ranking first.
What is the difference between KOL and KOC?
Many people think that KOC is less influential than KOL. For advertisers, there are only differences in marketing costs, which leads to a vague understanding of KOC, and various explanations emerge endlessly. Some people say that KOC is "the biggest lie of Party A without money" and "WeChat merchants who can do advertising with 200 yuan".
First of all, from the literal sense, the biggest difference between KOC and KOL is that the main body, one is the consumer, the other is a leader with professional status.
KOC refers to Key Opinion Consumer, and KOL refers to Key Opinion Leader.
Brands will find KOL, most of which are in favor of its strong endorsement ability and carrying capacity.
According to the statistics, the number of KOL in food, beauty fashion, game animation in China's vertical fields increased sharply in 2018, with the growth rates of 132%, 129% and 128% respectively compared with 2016. Because the dividend of Internet population has dissipated, the value of traffic is no longer the main goal of brand marketing activities. How to reach users in depth has become the main goal in marketing. In this context, the vertical KOL is more favored by brands because of its deeper professionalism and refined fan quality.
At present, the popular KOLs, especially the KOLs in the vertical field, are the "experts" with products who have accumulated certain professional authority in their fields.. On another hand,, KOC's expertise is still unable to speak for larger brands.
Secondly, KOL and KOC's audience is different.KOL is facing followers, while KOC is facing acquaintances or relatively flat level netizens. Some people say that KOCs have brought fire to private domain traffic, which can affect acquaintances and netizens.
We believe that the KOC's owned private traffic is limited. They only attract people in social media sucha as WeChat moments and WeChat official accounts, which limits KOCs to form sustainable businesses.
It is better to interpret the owned private traffic as the free traffic that you can get rather than the small-scale marketing of your own circle of friends.
In the current Internet era, everyone has their own social media channel. The Younger generation who are willing to share content will operate Weibo accounts, Xiaohongshu (RED) and other social platforms. Although KOCs are less likely to promote their content, there are still a small number of people attracted by their content. Their social media accounts have become their capital.
Moreover, Advertisers spend less on their marketing budget on KOCs It is more suitable for advertisers who want tocreate screen brushing marketing effect (boost awareness).
We believe that KOL and KOC can exist at the same time, mainly because they can serve different types of businesses. Naturally, there is no high marketing cost for the fledgling brands. Therefore, the most cost-effective means is to launch KOC.
Will KOC become KOL?
At present, the characteristics of KOC and waist KOL are very similar, covering a wide range of sectors , highly interactive with followers, and highly cost effective .
Many people think that KOC will eventually become KOL. From the observation of various platforms, KOLs in many sectors have wonof advertisers over KOLs, such as volg bloggers, tourism bloggers, learning bloggers, digital bloggers, etc., whose main audiences are students or office workers. Most of them have followers because they have accumulated contribution to the area for a long time, but they have no intention to transform into professional KOL. The existence of these KOCs let advertisers find partnership opportunities.
However, they do not rely on stable output for advertising , so they do not require high marketing costs, whether they become KOL or not needs their own choice. Indeed, KOC will be transformed into KOL, if they became professional person.
What's more, in order to maintain the trust of netizens or acquaintances, KOC has to limit the amount and quality of their promotional content, which is why they can't become professional KOLs.
Conclusion
Whether it is KOC or KOL, the most important thing is for advertisers to find the right marketing channels for their products. Now KOC is a rising channel to achieve the purpose of word-of-mouth marketing for brands, and it is not wrong to test the KOC channel .
(Ref: iResearch)