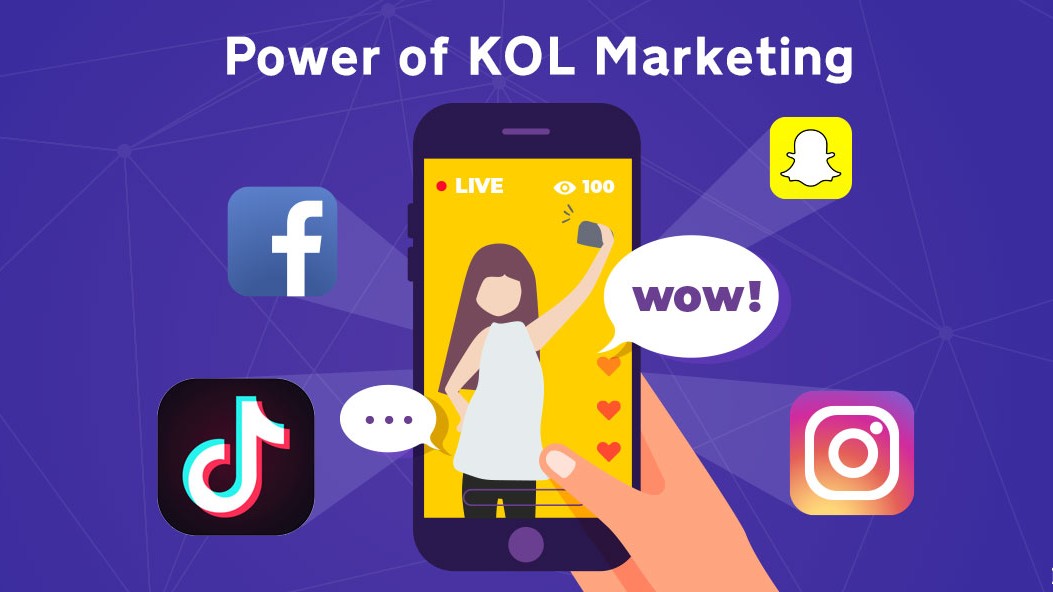 Nowadays, the dividend of mobile Internet is gradually fading, the media channels are constantly changing. The traffic has gradually become a major marketing focus. In the era of online marketing, brand marketing has evolved from "mass advertising" to "targeted marketing". Brand marketing has become a key link to enhance communication.
KOL's full name is Key Opinion Leader, which is derived from Paul F. Razasfield and Elihu Katz's "two-level communication" theory. KOLs are considered as individuals or organizations familiar with the media and with more knowledge in specific fields, who can better explain and conduct communication with the users. They are a group of people who are more often exposed to new knowledge or activities. Because of their professional knowledge, they can gain the trust of relevant groups, so as to exert their influence in this field.
KOL marketing is to connect and interact with its brands and products through people who have influence in specific fields. If it works well, this kind of marketing can bring credibility to the promotion plan, enhance brand attributes, and obtain potential customers. KOL marketing is regarded as a relatively new marketing method, which plays an important role in the coverage and influence of social media. In China's Internet industry, the name of Li Jiaqi will surely appear when it comes to KOL, which attracts the most attention. He is known as "Mr. lipstick". On the first day of Taobao's Double 11 shopping carnival in 2019, he sold more than 10,000 Lipsticks in five minutes. In five hours of live stream broadcast, he attracted 332 million users to watch his live streaming.
How important is brand marketing?
Arousing potential consumers
Effective marketing methods can establish a correlation between the brand's products and consumers' cognition, and further strengthen the brand impression in consumers' minds.
Promote the transformation of light consumers
Light-touch consumers tend to have no steady pursuit of a particular brand, that is, they may eat McDonald's or KFC. Due to the numerous choices of consumers, although mild consumers are the long tail of brand consumption, they play a very important role in sales. The effective marketing plan of a brand is helpful to transform light-touch consumers into core consumers and further achieve the sales.
Enhance the superficial cognition of products in consumers' subconscious
In the same product category in the market, some products are hardto open the gap with competitors through uniqueness. 80% of users' behaviors are driven by subconsciousness in milliseconds. Brand advertising cultivates users' subconsciousness to help them make decisions quickly when making comparisons.
We can find that marketing is more and more important in enhancing brand influence. With the frequent emergence of mobile network and social media, new marketing methods are constantly being explored and innovated. Brand owners begin to use social media to increase their influence. Therefore, with the influence of group communication and the coverage of mass communication, KOL has gradually developed into an important communication mode in brand marketing strategy.
How does KOL convert? Using AISAS to analyze
Attention
Through the hot topics related to head KOL and vertical professional domain, consumers will pay attention to the products, thus having a preliminary understanding and understanding of the brand and improving the brand awareness.
Interest
Through the middle waist, pan-entertainment KOL assisted diffusion, continuous marketing mode for secondary communication, so that consumers increase interest in products, achieve a deeper level of crowd circle radiation, and further expand the scope of brand influence.
Search
Further guide consumers to comment on products and establish brand emotional connection, which can effectively realize the gradual penetration from initial cognition to loyal users.
Act
In this case, the usage of live stream, text with a purchase link and other marketing methods to trigger the desire to buy and arouse consumers' deep impression of the brand.
Share
Finally, KOL products with high-quality traffic will share their personal experience in the whole process from planting grass to weeding, which will lead to further word-of-mouth communication.
Driven by the tide of social media, KOL has become an important bridge between brands and consumers, and also an important means of brand promotion. According to the research of AdMaster advertising idea, more than 80% of advertisers will increase social marketing investment in 2019, with an average budget increase of 21%. Among them, KOL's promotion has been the top one, becoming the most concerned social marketing focus of new media marketing practitioners. As Gen Z's consumption ability becomes more and more mature, the Internet that they grow up with more shapes their consumption habits. We can expect that from celebrities to KOL, influential people on social media will be an important channel for brands to transmit information in China.
(Ref: iresearch.com)