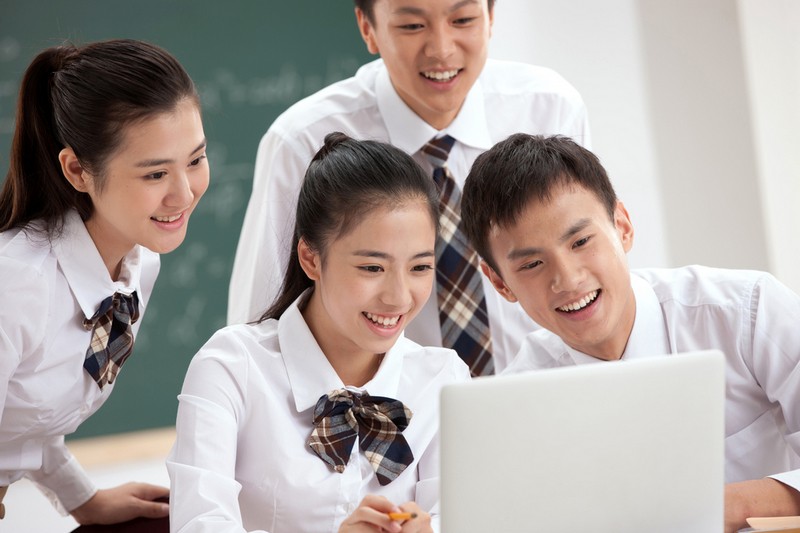 Nowadays in China, the competition among offline education centres is saturated. This trillions dollar market has formed an unprecedented competitive situation. On the market segments, there is imminent growth in academic training, vocational training and quality-oriented education.

In 2019, there were 504 newly opened education centres in the educational training industry. Among them, academic training, quality-oriented education and vocational training are the three major categories that have increased by over 10% in-store purchases.
As the market size is keep growing, the competition is becoming saturated as well. The nationwide ratio of new centres v.s. closed centres are 1.75:1.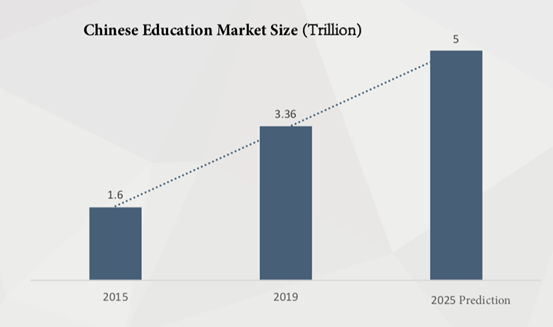 Chinese education market size (Data Source: iyiou & Deloitte China)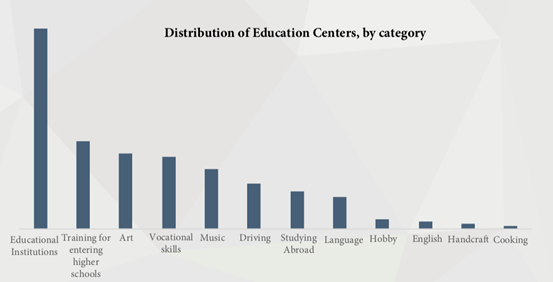 Distribution of Education Centers (Data Source: iyiou & Deloitte China)
Setbacks for education centres including the fierce competition, difficulty in capturing the conversion rate, relatively low operation efficiency and increasing costs. For many education centres, it's becoming harder to get customers, as brands with lower publicity have difficulties in attracting customers. Monopolies exist in all categories, making the competition fiercer. Moreover, with few customer acquisition scenes, there is a lack of online entrances and offline approaches.
Education institutions also need to face the problem of low conversion rate and low efficiency. As the uneven quality of leads makes it hard to guarantee the effects, acquiring customers through channels costs high and has a low conversion rate.
And the complicated process of online advertising makes it difficult to improve the advertising effects and no way to start.
Combine Baidu searching and information flow of online and offline traffic scenes, education centre could acquire target customers comprehensively. Education centre achieves multi-scene customer acquisition from Baidu Ads, which means more exposure and traffic resource. Content distribution helps obtain more exposure opportunities, better content marketing, increase user conversion rates and attract more potential users.
Promotion of the centres is based on the best advertising, which shows strategies for the local centre within service areas. Zhiliao Haoxue could be a good example here.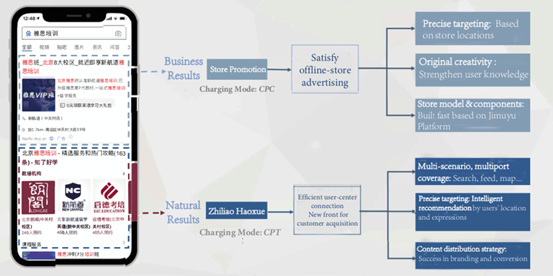 Product promotion by centres can attract potential customers so as to gain sales leads, attract consumers and increase the popularity of the businesses. At the same time, the Baidu ads are tailored to localisation, the feature enables the chain brands to promote multiple stores in no time.
Through Baidu Ads, multi-scenario setup, precision targeting and content distribution made it a new frontline for customer education. Baidu Ads also helps brand recognition which draws attention: Improve conversion rate via advertising in multiple scenarios, increases brand popularity and attracts customers to the centres.
By promoting on Baidu Ads, education institutions can solve the problem that traditional advertising can't solve: making high conversion rate and high-efficiency ads possible