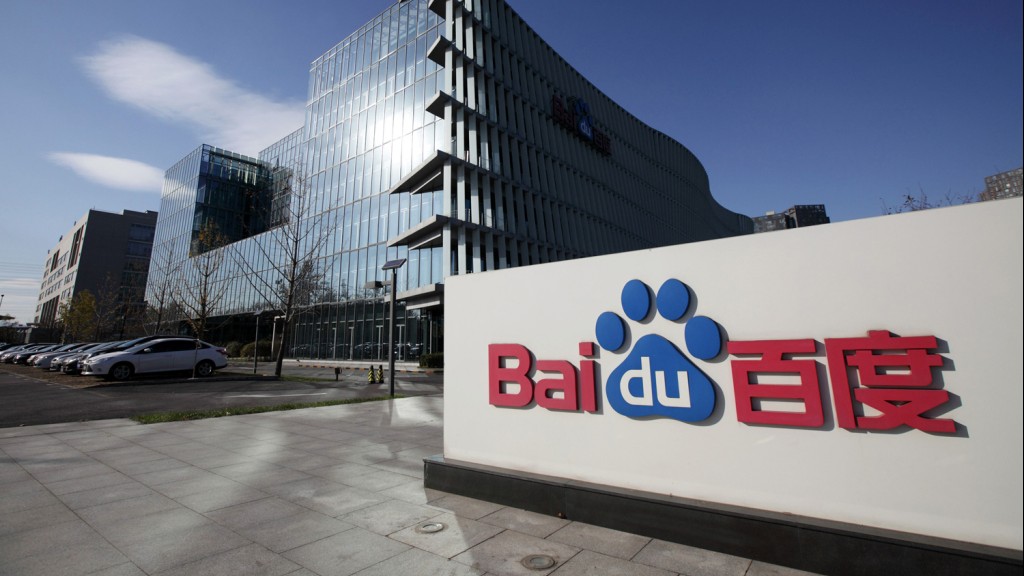 Setting up a Baidu PPC account is much more sophisticated than getting a Google Adwords account set up.
With the recent announcement of increased regulation for online advertising from the Chinese Government, which led Baidu to develop a stricter and longer application process for PPC accounts.
In light of those changes, this article includes a breakdown of the complete procedure, as well as a list of required documents, to open a Baidu PPC account. It's a realistic outline of steps to help you get started with Baidu Advertising.
You Need A Chinese Website Ready
First of all, you should have your English website translated into Chinese. As Baidu targets Chinese consumers, the ad platform recommends Chinese language ads. However, English language sites are essential for Baidu ads. This is mainly because the bounce rate would likely be very high if the users land on English site. You don't want to waste money on targeting consumers who can't read your website.
Although advertisers are not required to have their website hosted in mainland China, the companies still have to ensure the site can be loaded in mainland China with adequate site speed.
Since the essential function of PPC campaigns is generating conversions, we recommend checking to see if the site design is appealing to Chinese users and is relevant to people's search results. Creating a well-designed Chinese website before applying a Baidu PPC account is the foundation for a successful launch.
Contact the Regional or Oversea Baidu Agency
Baidu has authorized various local agencies and divisions to handle the advertising business, including setting up new accounts.
Most of the western companies looking to gain a presence in China don't yet have an office in China. In these cases, the businesses need to contact an overseas agency that provides Baidu service to oversea companies.
Get Your Business Verified by Baidu
After contacting the Baidu agency, you will be asked to provide your company's website address. This is the first step of verification. Baidu needs to verify if your site is authentic, and if your industry is permitted to be promoted in China.
For example, gambling and pornographic websites are not allowed for search ads. Some particular industries, such as financial, medical and health products, are difficult to get permission and Baidu may require additional certificates or licenses.
Submit Supporting Documents
After your site has passed the first verification from Baidu, you will be asked to submit a complete list of legal documents for further evaluation. For foreign companies, five documents are needed:
Copy of Business Registration Certificate and the handwritten statement '文件与原文件一致' ("it is same as the original").
Simplified Chinese Translation of Business Registration Certificate.

Website homepage screenshot (showing URL) and written statement '与网站一致' (it is same as the website").
Local government official website search
Business Bank Account Statement (make sure the business name is visible. The sensitive information can be blacked out)
A few additional notes

The documents in a foreign language must be provided with a translation.

All submitted documents are required to be stamped or signed by the advertiser.

Scanning of these documents needs to be in full color and be sent with a handwritten statement "与原件一致" ("same as original").

The letter of commitment or authorization signed and stamped by the client. Different Baidu agencies may require a different letter of commitment. Generally, it will be provided by the Baidu reseller.
Be Patient and Follow Up on the Process
Usually it takes 1-2 weeks to have a Baidu PPC account approved after you submit all the documents. You have to communicate with your representatives frequently to make sure things are moving forward.
It's normal to have some back and forth with the reseller as they review, during the process. Sometime, You might need to revise or resubmit the particular documents until all of them get approved.
While you're waiting for final approval, we recommend working on your Baidu account structure, so you'll be ready to go once you receive final approval. You can plan the campaign, conduct keyword research, generate keyword lists, and create ads. If you have all these things ready, you can set up the account as soon as you receive the Baidu Ads access.
Sign the Contract
If you have come across this step, it means that you're very close to getting your own Baidu PPC account. The Baidu reseller will send along the Baidu Platform contract, which contains privacy terms and advertising policy.
The contract can vary. If you're working with an agency, it will be signed between Baidu reseller and your agency. If you're setting up the account directly, it will be signed between Baidu reseller and your company.
Make a Payment
Baidu requires pre-paying the PPC ad budgets. Also, please note that some agencies in Mainland China require an annual admin service fee and account creation fee.
The payment process can be a challenge for a non-Chinese company since Baidu does not accept any form of international payment methods. Ideally, you canto transfer your ad budget to the oversea Baidu reseller like us through bank transfer.
If your reseller is located in Mainland China, you need to transfer the amount in Chinese Yuan. If your reseller is in oversea , they can receive other currencies. The most secure way is transfer in US dollars.
Activate Your Baidu PPC Account
This is the final step. Once Baidu receives your pre-payment, they will release your PPC account within 1-2 working days. You will get an account name and temporary password.
With your account structure already planned (see step 5), you should be able to set up the account and begin running campaigns fairly quickly. Remember that you need to understand your target audience deeply and leverage Baidu PPC tools.
Summary
As the Chinese online advertising marketing is more regulated, it does require patience, perseverance, and expertise of the Chinese market to create and manage Baidu accounts.
The positive side is the whole process can screen out many illegal competitors and make the search environment cleaner and more reliable for the audience. Baidu PPC is still one of the most effective and efficient digital marketing channels in China and the extra effort will pay off in the long run.