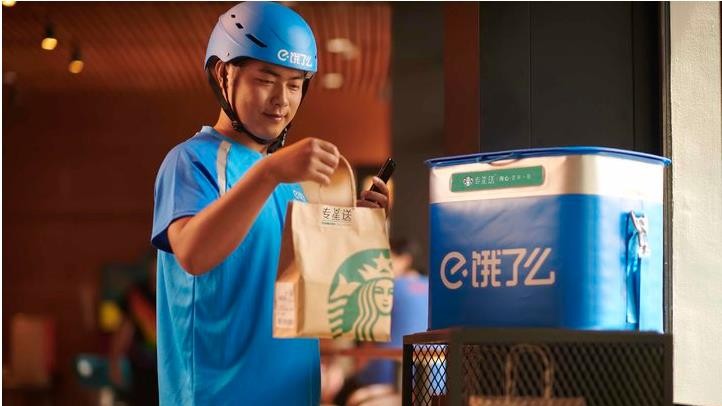 On November 1st, Starbucks released its 2019 Q4 fourth-quarter financial report, with revenue of 6.747 billion dollars and net profit of 802.9 million dollars, and the global same-store sales rose 5%, all these three exceeding the analysts' expectations.
"In the fourth quarter, the same-store sales in the U.S. market increased by 6%, while in China, it was 5% and its total turnover increased by 13%. Our strong performance throughout fiscal year 2019 gives us full confidence in the prospects for 2020", said Starbucks CEO Kevin Johnson in the announcement.
Looking back on the entire fiscal year, Starbucks has opened more than 600 new stores in China, with over 4,000 stores in total now.
One year after reaching strategic cooperation with Alibaba, Starbucks fulfilled its target of providing "Zhuanxing Delivery" service in 3,000 stores in 100 cities in China ahead of schedule. In the fourth quarter, " Zhuanxing Delivery " accounted for 7% of the total sales.
In addition, the small store 'Starbucks Now', which was launched in May this year, has a good momentum of development, contributing 3% of sales in the fourth quarter. Johnson said in a conference call that Starbucks will continue to launch 'Starbucks Now' stores in China's first-tier cities in the next fiscal year 2020.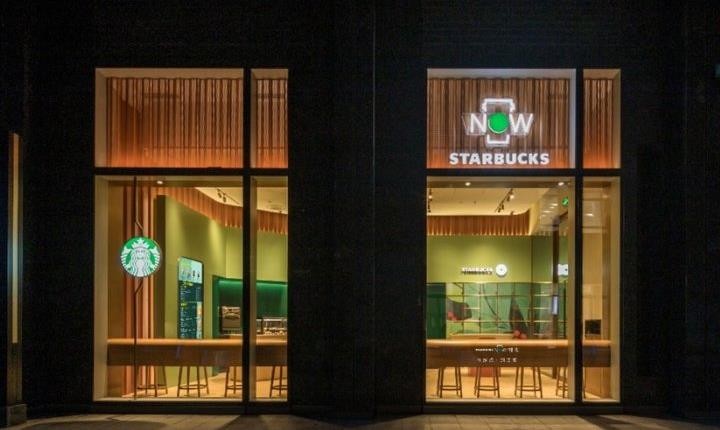 ▲ 'Starbucks Now' stores
However, Starbucks CFO Patrick J. Grismer said in a conference call that although takeaway brings new consumption, the profit of takeaway is relatively lower than that of traditional in-store consumption.
By increasing the service categories, Starbucks' star club membership reached 10 million in the fourth quarter, up 45%.
Starbucks updated its membership system in December last year, and fully opened up its membership system with Alibaba. Since then, customers were able to collect points on Alibaba's platforms such as Tmall and Taobao. In September this year, Starbucks also upgraded its Tmall flagship stores, offering more exclusive products and online gift-giving customized services to its members, and cooperating with Alibaba to offer Tmall Spirit Voice ordering service.
In the U.S. market, takeaway service is developing relatively slowly. This year, Starbucks announced its cooperation with Uber Eats to launch takeaway service, but its contribution to sales is still very small. But Starbucks thinks this will be the trend of consumption and says it will continue to push forward.
Starbucks also expressed optimism about the development of "Starbucks Coffee at Home".In August this year, Starbucks and Nestle jointly launched capsule coffee, roasted coffee and other coffee products suitable for drinking at home in the mainland, aiming to expand the consumption scene outside the store.
In the United States, growth is driven by cold drinks.
CEO Johnson said that iced coffee and tea now account for 50% of the total sales of all beverages in the US market, and the consumption of cold drinks by young people is not only in the morning but throughout the day.
Under the general trend of health, Starbucks' most popular cold drink is no longer colourful Frappuccino but iced coffee. Among them, the newly introduced cold extract is especially loved by consumers.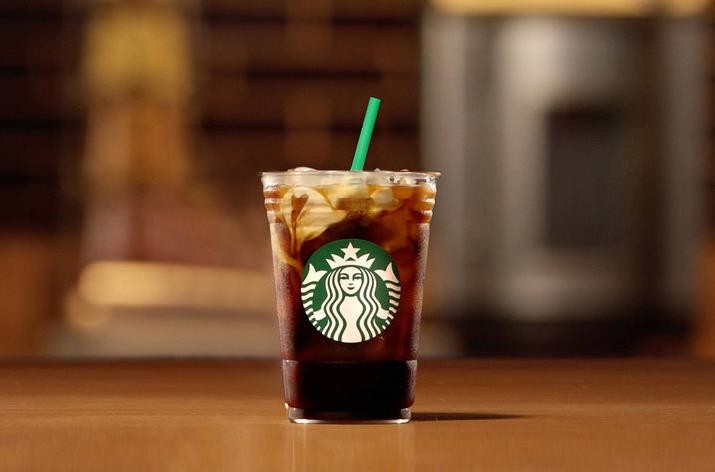 A recent Guggenheim report pointed out that young people now think iced coffee is a healthy substitute for soda. Besides Starbucks, McDonald's and Wendy's have also added iced coffee products.
In addition to reviewing and looking forward to the development of the two major markets, Johnson also emphasized the company's investment in artificial intelligence technology.
"In the past year, we have internally improved the application capability and investment of the artificial intelligence project 'Deep Brew'. Deep Brew will drive our ability to create personalized customer services and optimize store's labour distribution and inventory management.
We plan to use Deep Brew to liberate our partners so that they can spend more time communicating with customers."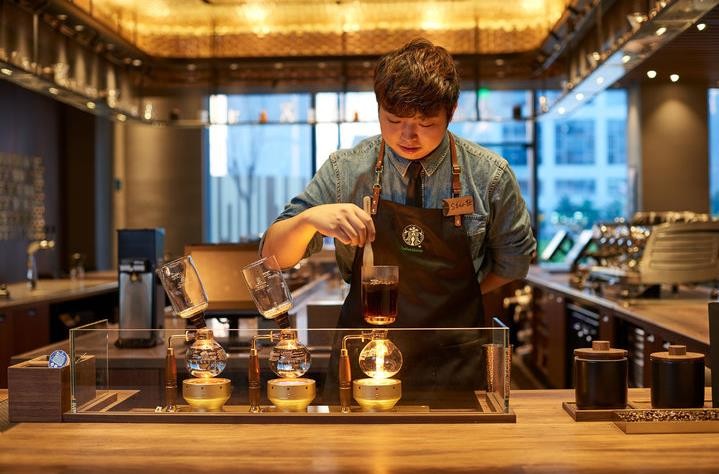 ▲ Starbucks CEO stressed that technology should be used to deepen the connection between people.
In Johnson's view, Deep Brew and the way they apply AI will become the competitive difference between Starbucks and other products - "We will continue to strive to build world-class AI to better support our partners".
*The pictures are from Alizila
By @方嘉文(FANG Jiawen)