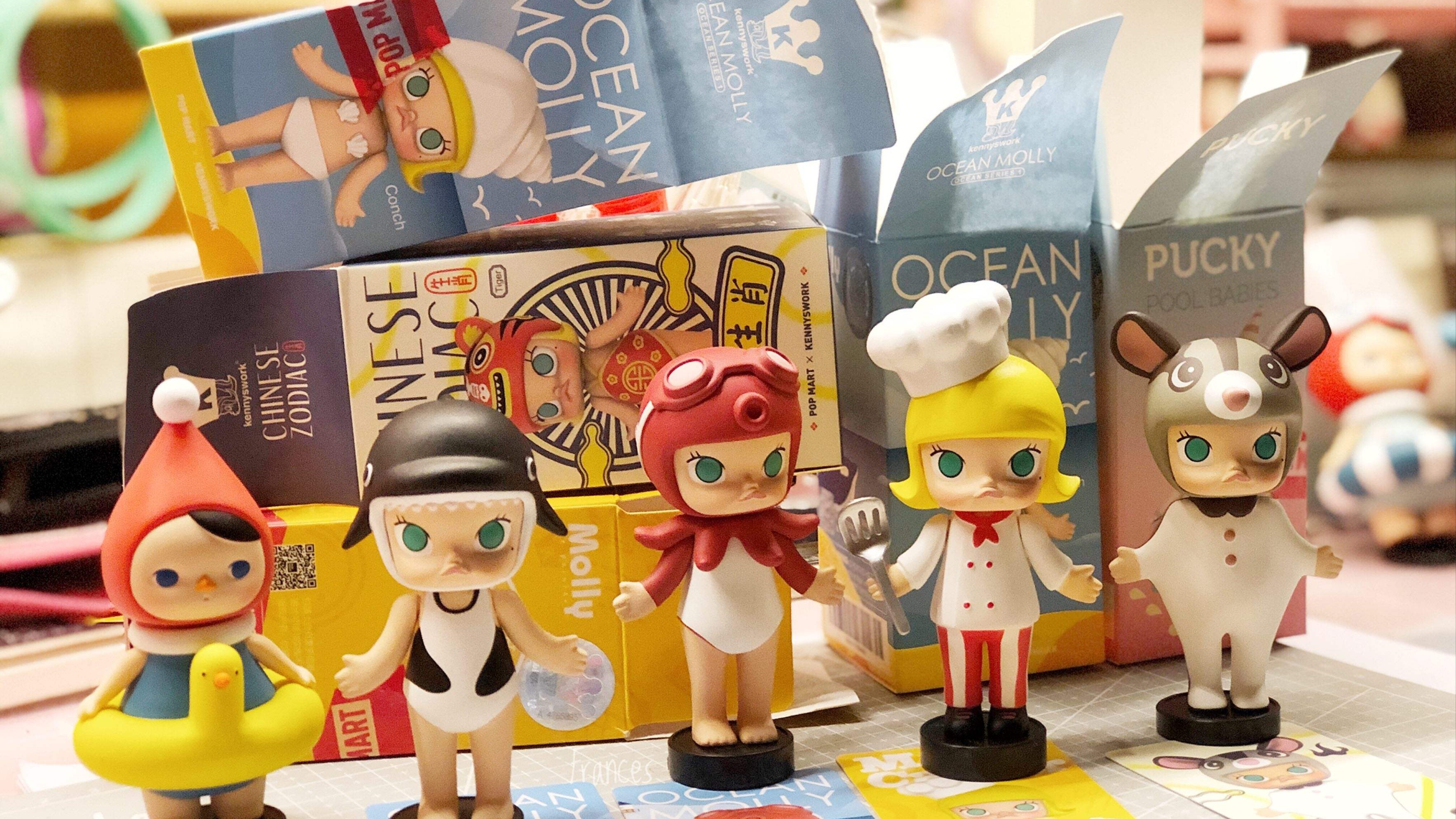 In recent years, 'Blind Boxes' have become popular among young generation in China's top cities such as Beijing, Shanghai, Guangzhou, and Shenzhen. So, what are Blind Boxes? The Blind Boxes are filled with a cute doll toy with different themes. The reason why they are called blind boxes is that there is no theme or style identifier on the package. Only when when you open it, then you will know whether you got the prize. In addition, Blind Boxes are divided into fixed ones and hidden ones, and the probability of getting the hidden ones is extremely low. This setting has caught the consumers' heart very well. Everyone wants to try their luck. Once a hidden one is drawn, the value of the toy, which was originally worth dozens of Yuan, will double. It is found that on the online shopping platforms, hidden ones usually cost a lot of money, and the popular styles are selling for over 1,000 Yuan (over 110 pounds).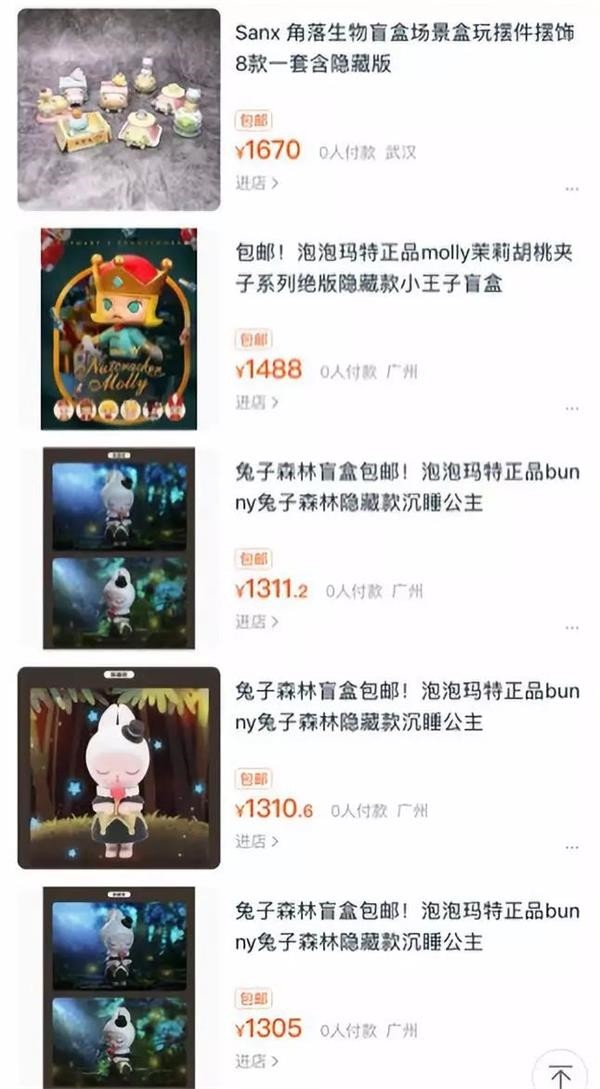 The machine selling blind boxes has now opened at subway stations in Beijing, Shanghai, Guangzhou, and Shenzhen, which is convenient for blind box fans to buy at any time.
The fans are numerous, but popular styles are limited, thus a huge secondary market forms. Blind boxes have become a new social currency for young people. Blind box lovers on Xianyu, an idle goods trading platform, are 18-35 years old, and are young women mainly from Shanghai, Beijing, Guangzhou, Tianjin and Hangzhou. According to Xianyu data, a Xianyu user from Shanghai makes as much as 100,000 yuan a year by selling blind boxes.
Why the Blind Box game captures the hearts of so many young people?
Some analysis points out that the Blind Boxes are equipped with lovely appearances and have a wide range of potential audiences. Many designers also have a fan base. Blind Box's entry threshold is only a few dozens of RMB, with many consumers unknowingly addicted into it. In addition, the setting of hidden styles well captures the consumers' hearts, whether they get the hidden style or not, it brings great psychological satisfaction to the consumers, then continuously strengthening their purchasing desire.
'Molly' is one of the most popular blind box dolls. It is reported that Molly's annual sales volume exceeded 5 million in 2018. Based on average price of 59 yuan, Molly's sales revenue will reach 300 million Yuan. The operator behind Molly, Beijing Pop Mart Cultural and Creative Co., Ltd, is undoubtedly the biggest winner.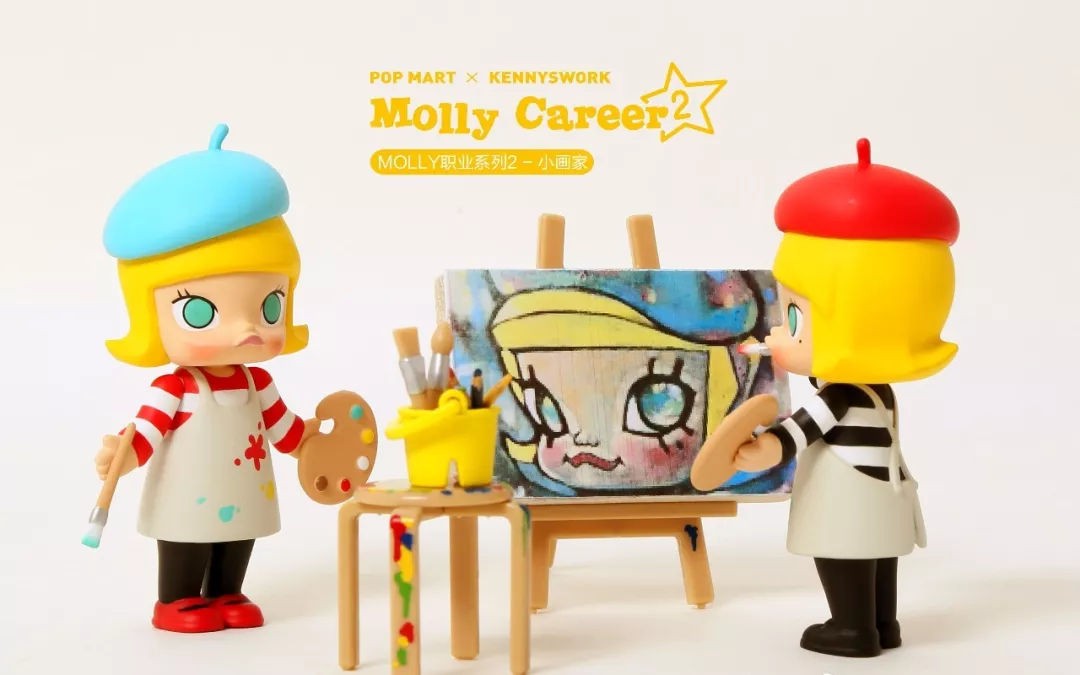 Pop Mart is an IP comprehensive operation service platform with chain retail, IP operation incubation, product development and production as its main businesses. At present, there are more than 30 direct stores in medium and high-end shopping centres in first and second-tier cities such as Beijing and Shanghai, independently selling developed products and products of domestic and foreign fashion brands, including toys, household products, stationery, candy and other products. Fashion toys is the major category operated by Pop Mart. As a domestic fashion toy operator, Pop Mart has signed a number of domestic and foreign fashion toy brands. We predict that the branded Blind Box is potentially a big marketing opportunities for the fashion brands.
In the first half of 2018, the company's performance experienced explosive growth. The company's sales of trendy toys have increased significantly, driving the sales of outlets to increase steadily. On the other hand, as the number of company stores increases, offline sales rise, and sales in e-commerce and robot stores grow rapidly.
According to media reports, until July 2019, the number of direct stores under the Pop Mart line has exceeded 100, with 428 robot stores, covering 52 cities across China. In the international market, Pop Mart has also joined hands with its subsidiaries in more than 10 countries including Thailand, Singapore, Malaysia, Japan, South Korea, the United States.
With such strong business growth potential and fan base, the company chose to delist from the stock market. The company explained it is to improve the company's decision-making efficiency, reduce costs and promote better development. In the investment community, some have analysed that the delisting from Mainland Stock Exchange might opens the way to be list in Hong Kong or the US stock exchanges. The latest information from Qixinbao shows that the company has been changed to a wholly foreign-owned enterprise since its delisting. A principal named POP MART(HONG KONG)HOLDING LIMITED holds 100% of the company's equity.
by China Securities Journal