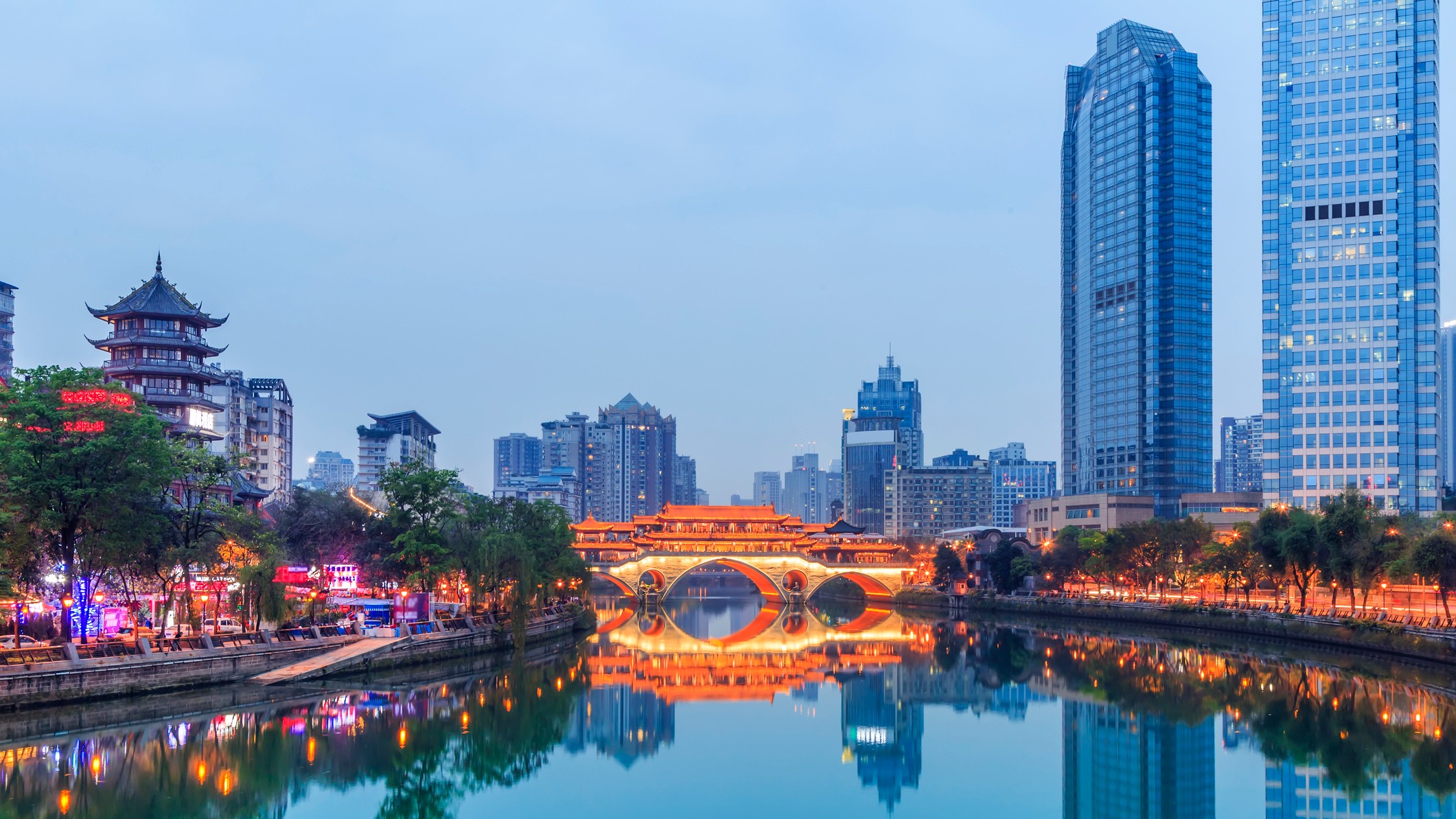 Recently, CBRE released the report "Asia-Pacific Science and Technology City: Competition in the New Silicon Valley", which comprehensively evaluated and ranked 15 mature gateway cities in the Asia-Pacific region based on more than 20 factors under the three main dimensions of "business environment", "innovation environment", "cost advantage and office space availability".
The report shows that Beijing and Shanghai ranked first and third respectively in the Asia-Pacific science and technology cities, while Hangzhou and Shenzhen ranked sixth and seventh. However, Chengdu, Nanjing, Wuhan and Xi 'an have their own unique advantages and professional fields in the upgrading process of the value chain, which are defined as "emerging science and technology cities" by CBRE.
Chengdu is defined as a "new science and technology city"
In order to attract high-tech talents to take root here, Chengdu has given preferential policies to highly educated talents in household registration, and has provided policy support to start-ups. With the market advantages in research and development, technology manufacturing and new media fields, the establishment of a leading technology centre in western China will accelerate, and attract leading global enterprises to gather here.
In 2014, Migu Music set up its headquarters in Chengdu. In 2015, "the Glory of the King" of Tencent Games was born its Chengdu R&D headquarters. In 2017, Apple's largest self-service centre in China was located in Chengdu. In 2018, one of ByteDance's five major R&D centers was located here, and Jingdong City's global R&D Center (also its second headquarters) were located in this city. In 2019, Huawei's global storage headquarters will be located in Chengdu.
Chengdu has become the first choice for the headquarters (or second headquarters) and the core functional departments of well-known domestic and foreign enterprises.
According to CBRE, TMT (New Media for Science and Technology Communications) industry ranked first in Chengdu's office demand for the first time in 2018, accounting for 21%. In the first half of 2019, TMT accounted for 16% of this demand, ranking third.
Industrial development cannot be separated from the city's soft competitiveness. Chengdu has been committed to optimizing its business environment. According to the "2018 China Urban Business Environment Report" compiled by the Central Radio and Television Station, Chengdu's business environment jumped from 13th in 2017 to 6th in 2018, and 2019 was designated as the "Year of International Business Environment Construction".
At the same time, Chengdu implemented "12 new policies for talents" in 2017, aiming at gathering a group of international strategic scientific and technological talents, industry leaders, outstanding young talents and high-quality skilled talents, to jointly promote Chengdu's high-quality development. By May 2019, a total of 286,600 talents had registered for permanent residence in Chengdu.
Deng Yaohua, general manager of CBRE Chengdu Branch, said: "Since 2017, the activity of TMT companies in Chengdu office rental market has been continuously increasing, successively absorbing the core departments of head companies such as Apple, ByteDance, Baidu and Meituan. This is the inevitable result of the combined efforts of its city's abundant talent reserves, outstanding business environment and superior industrial carriers accumulated over the years. "
by National Business Daily