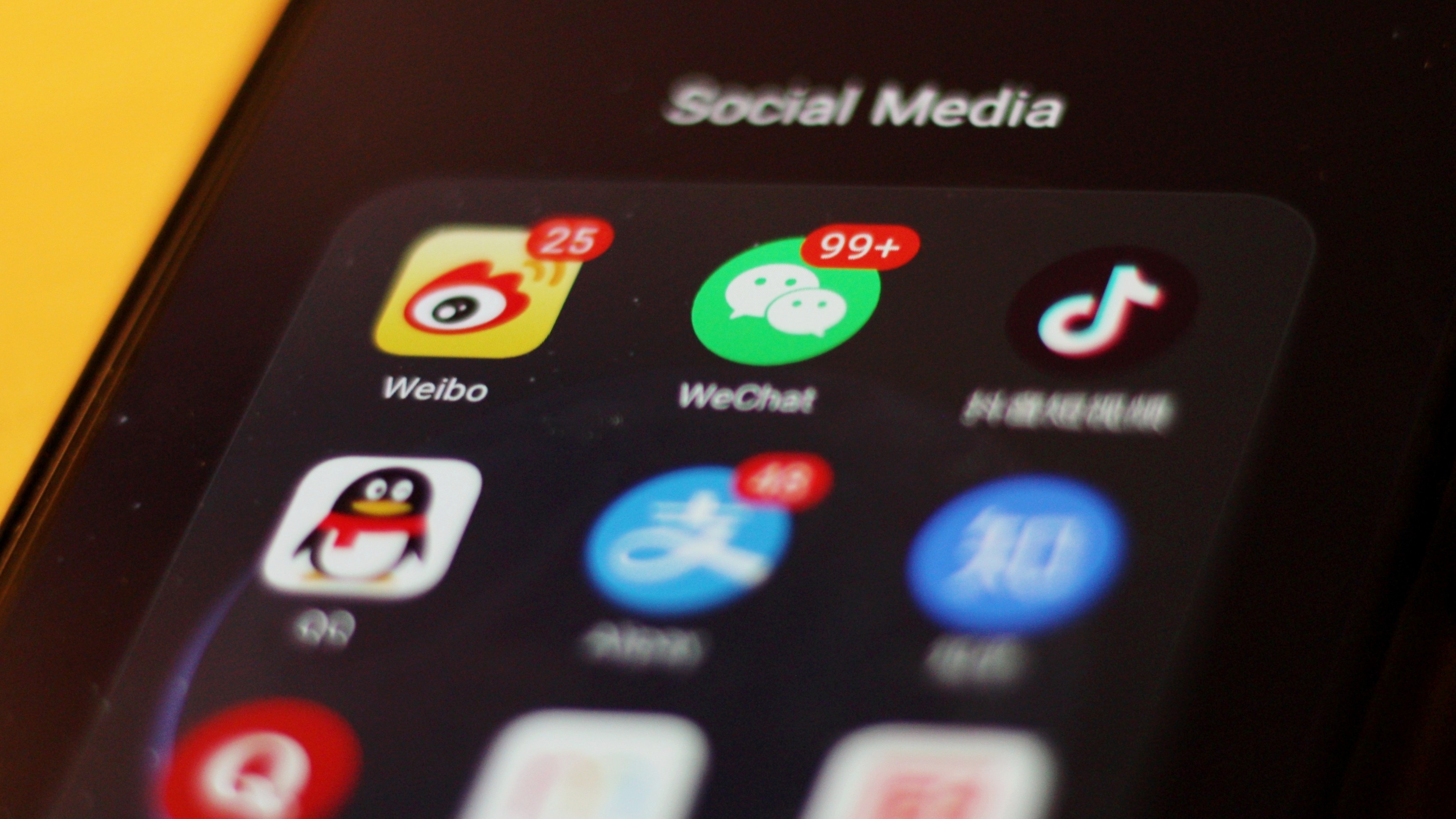 What is Weibo?
Sina Weibo (NASDAQ: WB) (新浪微博) is a Chinese microblogging website. Launched by Sina Corporation on August 14, 2009, it is one of the biggest social media platforms in China, with over 445 million monthly active users as of Q3 2018.
Many of Sina Weibo's features resemble those of Twitter. Users are allowed to insert graphical emoticons or attach their own images, music and/or video files in every post. A user may post with a 2,000-character limit, mention or talk to other people using "@UserName" formatting, add hashtags, follow other users to make their posts appear in one's own timeline, re-post, select posts for one's favorites list, and verify the account if the user is a celebrity. URLs are automatically shortened using the domain name t.cn, akin to Twitter's t.co. Official and third-party applications can access Sina Weibo from other websites or platforms.
Although often described as a Chinese version of Twitter, Sina Weibo combines elements of Twitter, Facebook, and Medium, along with other social media platforms.
What Kind of Content & Formats Can I Post on Weibo?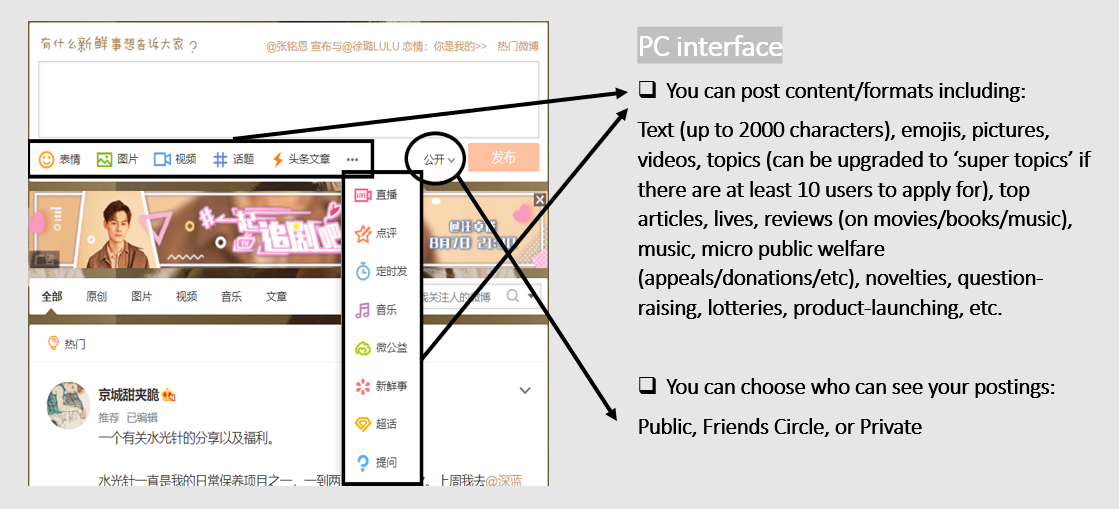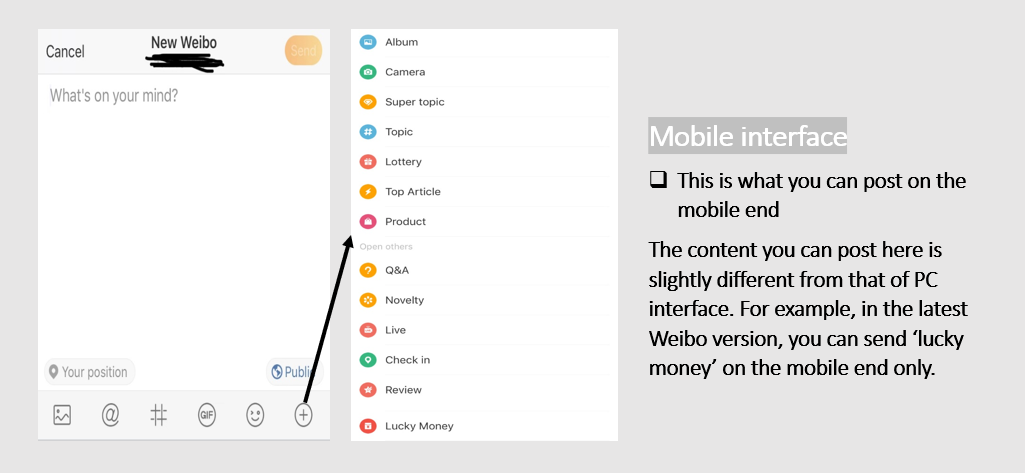 What Business Bloggers Can Do With Weibo Postings? - Showcasing
1. Build public awareness
Promote your products/services, to increase the brand exposure, making the audience know you better.
TradeWind (@德益世国际保理)
(An international factoring service provider)
Posted a top article:
'TradeWind Provides Export Factoring Services for Brazilian Honey Exporters'.


2. Interact
Interact with people via raising up questions, collecting feedback, holding lotteries etc., to increase the stickiness between products and users.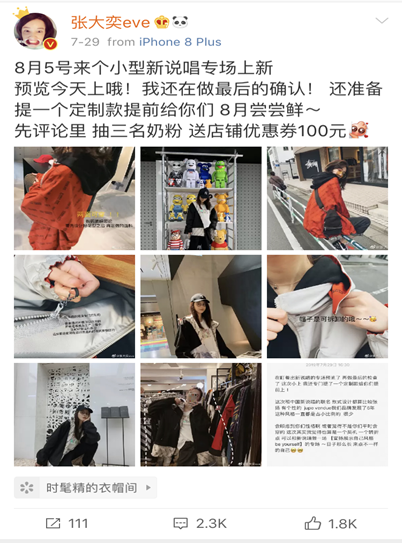 Zhang Dayi (@张大奕eve)
(An E-commerce model candidate of the year for Sohu Fashion Festival 2015, an Internet sensation, China's first internet celebrity to have rung a bell on Nasdaq)
Posted text and photos:
'On 5th August, a small new rap show will be held. Preview today! I am still making the final confirmation! I'm also going to offer you a custom-made product to taste in August ~
First of all, I would like to pick 3 lucky fans from the comments below to offer 100-yuan coupons!'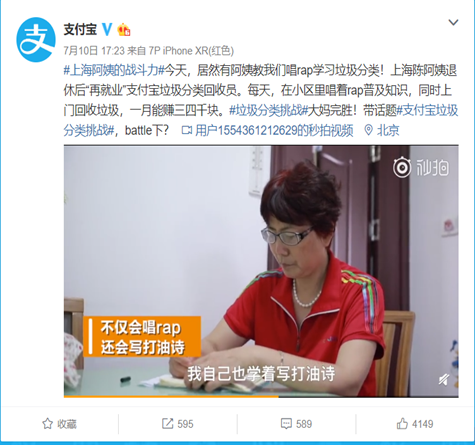 Alipay(@支付宝)
(One of the largest independent third-party payment platforms in mainland China)
Posted a video with a hashtag when 'garbage classification' became a hot topic in China:
'# Shanghai Auntie's Fighting Capacity # Today, there was an Auntie who taught us to sing rap and learn garbage classification! Shanghai Aunt Chen "Re-employed" Alipay Garbage Sorter after Retirement. Every day, singing rap in the community to popularize knowledge and collecting garbage at home can earn 3,000 to 4,000 yuan a month. # Garbage Sorting Challenge # Dama Wins! With topic # Alipay Garbage Classification Challenge #, battle?' (Beijing)

3. Provide content
Provide content like news, jokes, creatives, online courses for people to digest.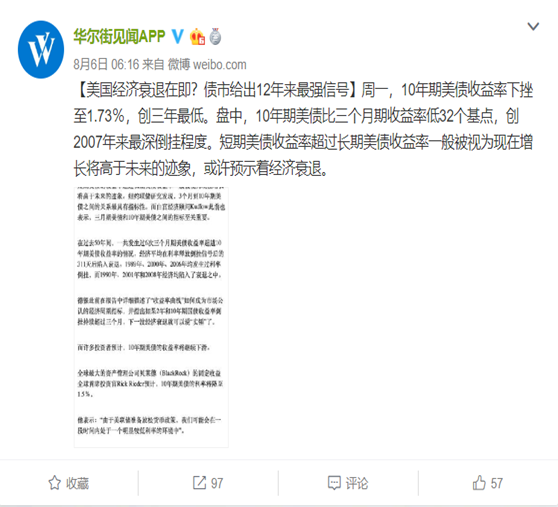 Wall Street News (@华尔街见闻APP)
(China's leading Internet financial service provider)
Posted text an a picture:
'[U.S. Economic Recession Coming Soon? Bond Market Gives Strongest Signal in 12 Years] On Monday, the yield on 10-year U.S. debt fell to 1.73%, which was the lowest in recent three years. In the session, the 10-year U.S. debt was 32 basis points lower than the 3-month yield, which was the deepest upside-down since 2007. Short-term U.S. debt yields exceeding long-term U.S. debt yields are generally seen as signs that growth will be higher now than in the future, which may indicate an economic recession. ​​​​'
(picture)
4. Promote
Directly or indirectly call on attention or purchasing behaviours of people.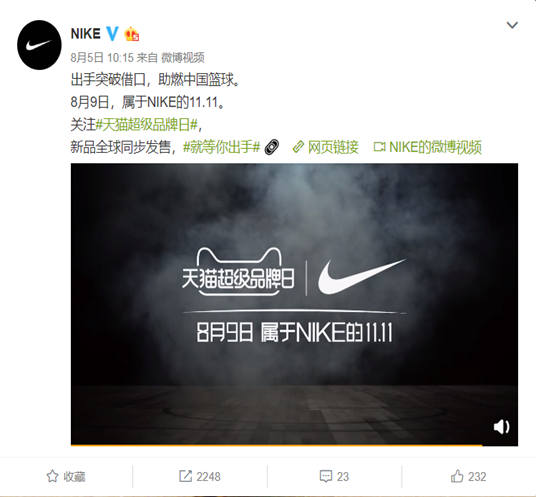 Nike(@Nike)
(A global leading sports brand)
Posted text and a video:
'To break through the excuse and support Chinese basketball.
August 9th is NIKE's 11.11.
Follow # Tmall Super Brand Day #,
The new products are on sale globally at the same time, # Just wait for you to release # '
(webpage link: Nike's Tmall online shopping page)
What Kind of Weibo Ad Can Businesses Put out? - Showcasing
1. Splash Ad



The main advantage of Splash Ad is that the user can easily catch the user's eye and remember your ad when they open Weibo.
Splash Ad is forced to be sent to users, and the arrival rate of is 100%. It is inevitable to see the opening when opening the APP, and very suitable for brand promotion.
2. In-feed Ad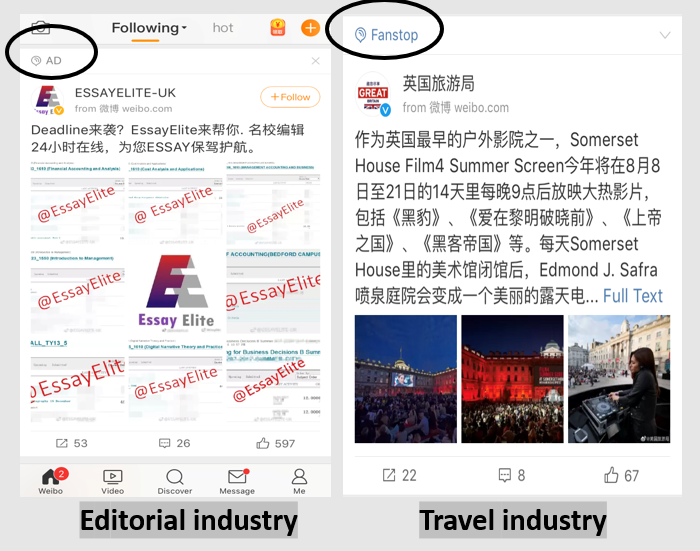 In-feed ad is popular at present. Advertisements are usually inserted into the Weibo content, which is not easy to be perceived by users.
According to the strong positioning system of Weibo, advertisements recommended for users accurately are not easy to arouse users' antipathy. It has a better effect which is easy to obtain conversion rate.
3. Video Ad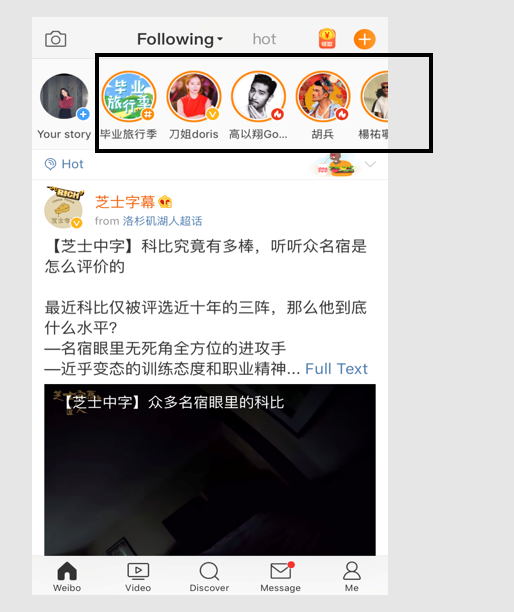 Video Ad is placed at the top of home page of Weibo. They are aggregated with the author's avatar as an entry and displayed at the top of the feed, so they are very eye-catching, easy to cause users to click.
The video is shot on a vertical screen, which conforms to the user's habit of browsing articles on the mobile phone. The video can better reflect the characteristics of the product, arouse the interest of users.
4. Search Ad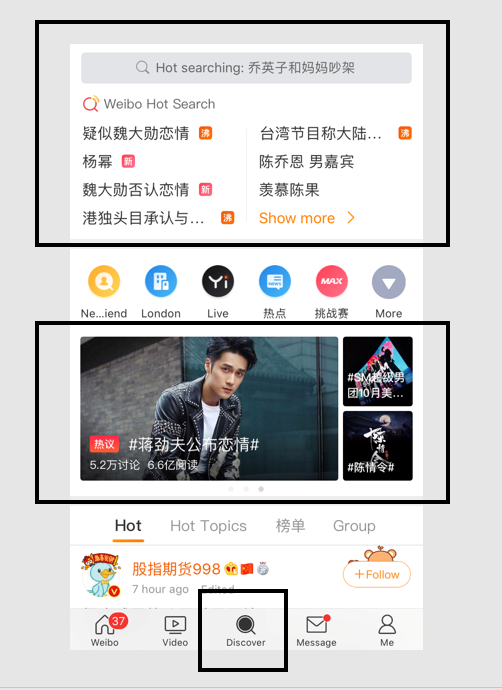 There are some default search terms on the 'Discover' page.
Now more and more people using Weibo just to see popular content on the 'Discover' page, and search ad is easier to arouse users' interest.