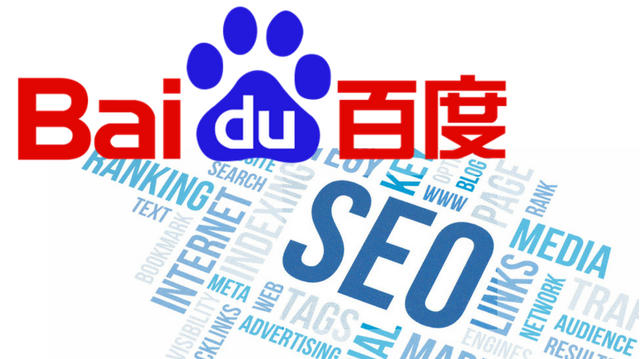 Although it is the mobile Internet times, the role of SEO optimisation in internet marketing has not decreased much. As a company that values its official website, how to do SEO optimisation in 2019?
Many friends has always insisted on doing Chinese SEO optimisation and want to know the direction of the whole SEO optimisation in 2019, today we will talk from four basic points.
No.1: search engine algorithms.
Search engines, such as Baidu, sometimes disclose their algorithms from time to time, and each algorithm has a different focus. Of course, it has also been interpreted by many peers. For example, the Green Radish algorithm was released for cracking the hyper-link cheating, the Pomegranate algorithm was for a large number of low-quality pop-up advertisements, the Hurricane algorithm was for combating malicious collection, the Breeze algorithm was for cracking the headline cheating, and the Thunder algorithm was for ranking by fraud hits.
We believes that all these algorithms are all for one purpose: improving the quality of web content, do not deceive users and do not deceive search engines. Therefore, every time the algorithm updates, the website rankings became very volatile.
No.2: website content.
Whether a website is of high quality depends on whether the content can solve the user's problem or not. This is the most basic condition. And this condition is even more important than the original. If this condition is not met, then the site is actually useless for users.
Under the premise that the content of the website is useful to the user, and if it can be original, it is naturally better. We believes that even if it can't be original, it should be carefully edited, and to spend time and energy to edit the content is more effective than pure collection!
No. 3: website link related issues.
In the past, it is popular to say that the content is king and the outer chain is emperor. People used to pay much attention to the outer chain and the effect was obvious as well. However, since the 628 K station in 2012, with the follow-up algorithm, we found that the outer chain has been not easy to operate. We found that every website platform also cracked down on the external chain advertising behaviour, basically not allowed to stay links.
At present, the effective link methods are mainly as follows: the internal chain of the website, so that the website forms a link network; the website friendly links, exchange of relevant industry friendly links; high-weight, high-traffic website submissions and links; other links be used as an aid.
No 4: optimise fast-track approach.
Is there any fast-track approach for Chinese website optimisation? In fact, there are many fast-track approach: Xiongzhang (for original content protection, etc.), Baidu search resource platform (new webmaster platform providing sitemap submission, etc). Obviously, the site-wide SEO essential work such as 301, 404, robots.txt, website speed... must not be ignored.
To a certain extent, the fast-track channel works via actively submitted or passively crawled. However the premise is that the content quality of the website itself should be constantly improved, otherwise those approach will only tell the search engine how garbage the website is.
Many people don't do SEO optimisation on the website any more, as they feel it is too difficult to optimise (in fact, most of are lack of SEO ability), and also because the web traffic are scattered by many mainstream websites and other marketing channels. SEO optimisation seems to have been abandoned by businesses and individuals nowadays. However, we have admit that as long as SEARCH exists, SEO optimisation will be always essential.
How to do enterprise implement their online marketing? We believes that execute high standard Chinese SEO optimisation on the website, and then we should focus more on brand marketing and multi-channel marketing. This will be the correct gameplay on digital marketing nowadays . What do you think?