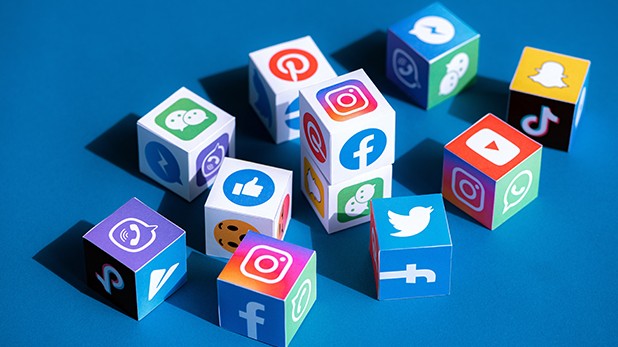 Some people can set up a thriving self-publishing account within a year, while others may take two, three, or even five years. How to get your self-media account to develop quickly and keep rising, you need to understand possible stages of self-media operation and corresponding growth strategies. This article uses the WeChat official account as an example to explain the operation strategies of self-media. In the process of account development, there will be five different stages in general, which are similar to the product life cycle and require different growth strategies in different stages.

Stage 1: The Birth of A WeChat Official Account
Estimated time: less than two weeks
Before starting your account, there is something you need to accomplish in advance. First, is to define your niche market. Many WeChat operators do this step badly, but knowing which readers will benefit from your content is important. You need to bridge gaps by focusing on a single niche market, targeting one segment, and dominating a pain point. Thus, you need to decide who you want to serve.
In the second step, you need to create a reader's portrait. Their ages, genders, jobs, hobbies, beliefs and values, and ways of behavior, in order to create useful content for them, you have to get as much of their relevant information as much as possible.

Stage 2: Finding 100 Real Fans
Estimated time: within four months
For most newly established WeChat official accounts, small loyal readerships can also help to achieve business success. When you have a new WeChat official account, it is too ambitious to get 1,000 fans in a short time, so attracting 100 real fans is a better goal at this moment.
You will publish your first article on the account then, but no matter how good your pre-research of the target readers is, you'll face mistakes. Persistence until the loyal readers leave comments on posts, you can know what content resonates more easily through their comments and feedback. For some posts, you will get high interaction, for example, 10-15 comments from 100 followers, while others will only get 1-2 comments. This feedback can help you fix mistakes including reader targeting, and produce more highly engaging content in the future. At this stage, there are several strategies to get the first 100 real fans.
1. Targeted pitches: To get initial traffic, it is a good idea to pitch to other platforms with a large audience. There will be a small part of these audiences who will become your target audience, and you can try to get these readers to subscribe to your account in the future.
A common mistake at this stage you may face is writing anything that you think will be popular on the site, but failing to really connect this content with the target audiences. Always remember that the core goal at this stage is to find 100 deep fans, before considering audiences form other traffic sources, you should first attract their attention.
2. Paid traffic: This strategy is optional. The great thing about paid advertising is that you can get audiences without any existing traffic base. If you have enough money to invest in your business, paid traffic strategy is a way to accelerate growth.
3. Develop a social media presence: popular social media platforms have huge traffic and the most popular social media platforms will definitely include your target audience.
Stage 3: Attract a Large Following and Expand
Estimated time: 8-24 months
Now, you have fully understood what content your readers want to see, it is time to achieve rapid traffic growth. Outputting excellent content regularly has become the main challenge in this phase. Because the main focus is on content creation, the time spent on getting traffic from other sources will be reduced. Therefore, you need to spend some time creating promotional content.
The ultimate goal of running an account is to generate revenue. If the WeChat official account is offering services, such as a consulting service, you can start selling it as early as possible. Alternatively, if your long-term goal is to sell physical products, and you already have that product, you can start selling it now to learn how to improve the conversion rate. If there is no existing product yet, you can focus on the main pain points of your readers in order to create products around them later.
Most products take months to design, so plan as far as possible.
Stage 4: Getting rewarded and paid
Estimated time: three to six months
When you have developed 5,000 to 10,000 followers, you can profit from the WeChat official account. Your account may have thousands of visitors every month now, and to provide better content and services to these readers, you can use the gained profits to seek support. For example, making hires, product support, product development, answering simple comments, graphic design (images and graphics for content), content operation strategy, and content writing are all common areas of employment. Hiring high-qualified people to help with account operations can help you avoid many troubles.
However, it is worth noting that when making profits, it is better not to accept cooperation invitations immediately when faced with businesses that wish to establish partnerships with you, but instead work with people you trust and respect to ensure the value you provide your audiences is high. If you don't think you are ready for your own products, you can help promote some reputable products first.
Stage 5: Keep the Growth and Position
Estimated time: hope you stay here forever ☺
At this point, you finally establish a mature business and your account can generate enough content easily. In some niche market segments, you have more advantages due to specific audience groups and the market size. At this stage, you should focus on business growth.
Recruiting reliable talents to join the team is necessary to facilitate the continued increase in traffic in the future. At the same time, using tools or paying staff can automate some work, allowing you to be relatively free at this stage.
But remember, never stop getting to know your readers and trying to help them.