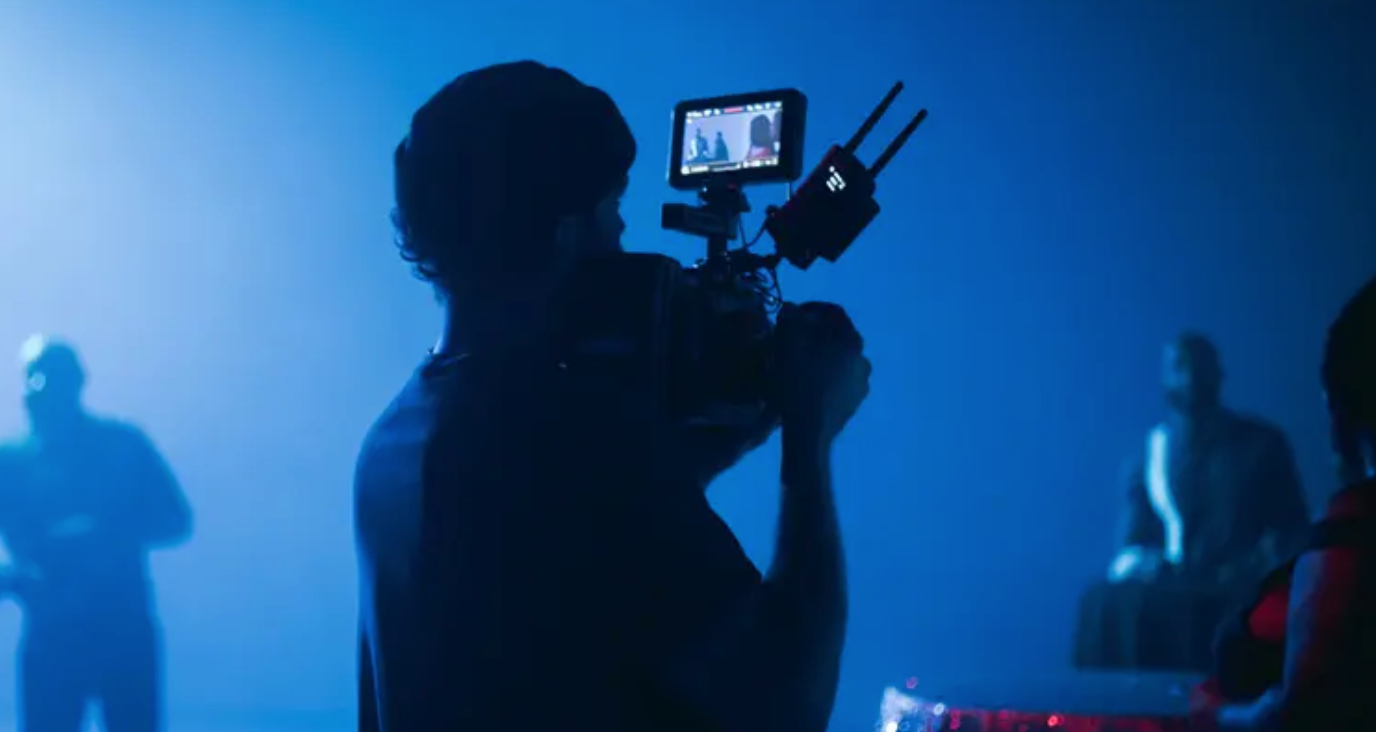 Live Shows on Zhihu: Reach Over 100 Million Active users on the Platform
"Apart from long video platforms such as Youku, iQIYI, and Tencent, platforms such as TikTok, KuaiShou, Xiaohongshu, Zhihu, and BiliBili are also venturing into the reality show circuit in a bid to gain more traffic. But till now, these platforms' attempts at self-produced reality shows have not yet achieved obvious effects, and the significance of self-produced reality shows in the platform's internal ecology also needs to be well considered by the platforms. "
Zhihu Highlighted Its Self-Produced Live Shows After the Faltering of Short Videos
Not long ago, the first youth talk show HuangYe Talks, exclusively produced and broadcast by Zhihu, officially ended. According to Zhihu, this program has been played over 100 million times inside Zhihu since its launch and has received 580 million exposures outside Zhihu.
In fact, on the list of third-party platforms reality shows in Chinese market now, Zhihu has hardly acquire so much attention in the reality show market. In terms of the reality show's WeChat index, apart from a single daily peak, the daily impressions of <HuangYe Talks> is only one-tenth of BiliBili's reality show - <Informal Talks>. Moreover, 95% traffic of <HuangYe Talks> comes from its Wechat official account. All of these data points to the fact that the impression of <HuangYe Talks> is limited to within the Zhihu.
Frustrated in the field of a short video, Zhihu has been hoping to make a breakthrough in the video aspect through self-made programs. At the same time, ZhiHu clearly realized that the short, flat, and fast content of TikTok and KuaiShou are not matched with their platform. But when it comes to self-made reality shows, Zhihu is able to gather folk experts around the platform, find topics that users are most concerned about, and promote a project with the full power of the site's traffic. Before HuangYe Talks, Zhihu also launched two self-made reality shows, My GaoKao Forgotten Book, and My Longing Career. However, the results of the three shows were not satisfactory.
The advertising business has always been the largest business in Zhihu, and according to statistics, advertising revenue only ranked third in the first half of 2022. Currently, in order to expand future commercialization and revive ZhiHu's advertising business, the platform is shifting more of its focus on placing advertisements in videos. Take HuangYe Talks, for example, this show has received funds from JuHuaSuan and Leap Motor.
Why HuangYe Talks has Become a Platform Self-Satisfaction
A consideration of <HuangYe Talks> fails is because it is more of a visual version of ZhiHu's hot topics. Though ZhiHu has followed its philosophy of "coming from the community and going to the community", and chooses their most popular topics of discussion in the community, such as "What is the ideal social life? Can people not have a social life?" "Does life have to be meaningful? Can you accept a life of mediocrity?". Sometimes the truth is that these topics are hardly entertaining, as Zhihu users have already been exposed to many stories of ordinary people on the platform, while HuangYe Talks is full of elitist value outputs that do not really impress audiences.
Zhihu relies too much on the resource advantages of the platform, but ignores what users really want to see. In contrast, ZhiHu does not compromise on entertainment in order to maintain the intellectual style of the platform. As a result, HuangYe Talks became another "platform self-satisfaction" program at ZhiHu RoundTable.
Compared to HuangYe Talks, My GaoKao Forgotten Book focuses on the perspective of ordinary people. Twelve "losers" who have failed the college entrance exams but live a different life are invited to share their experiences, which also led to many users sharing their experiences in the comment area. However, this kind of show, which follows the schedule of the college entrance exams, is doomed to be difficult to last. The other documentary-based show, My Longing Career, lacks both topicality and entertainment, and has no buzz.
So far, Zhihu's self-produced reality shows emphasize knowledge, authenticity, and values, which are also characteristics of the company. Despite Zhihu's production, these labels do not guarantee a show's success in the highly competitive reality show market. Also, Zhihu is overconfident in its own operational capabilities, which is why it chose not to collaborate with other video platforms. In one word, Zhihu's attempts at reality shows are hardly successful and reversing users' consumption preferences for graphic content.
Why Is Always Difficult For Self-Made Reality Shows to Get Out Of the Fixed Circle?
Not only Zhihu, but also BiliBili, Xiaohongshu, Baidu, and other platforms have been involved in self-made reality shows in recent two years. However, fewer of them have broken the wall and become well-known to the public. Reality shows are entering a strange circle of getting lower threshold and getting harder to become well-known. Even the heavily funded reality shows created by TikTok face the same dilemma of hundreds of millions of plays inside the platform and no one cares outside TikTok. Except for those long-video playing platforms such as iQIYI and Youku, which can extract the greatest number of public entertainment needs, reality shows on other platforms are difficult to spread widely because they are too distinctive and too closely integrated with the platforms' culture.
Therefore, platforms, perhaps should abandon their obsession with creating an "explosion for all" and focus on producing a "circle explosion". Take BiliBili as an example, whose self-produced reality shows have long been derided as "produced by BiliBili and consumed by people inside BiliBili", these shows at least fulfill their mission of keeping users in the platform and promoting growth in membership business.
Whether it's Rap For Youth, which has seen a small-scale explosion, or Informal Talks, which has been followed by loyal fans for seven seasons, or the niche 90's Dating Agency, different programs on BiliBili are aimed at different audiences with clear objectives. Compared with ZhiHu's community ecology of pictures and texts, the active atmosphere of second-creation and barrages in BiliBili is especially conducive to the spread of these programs inside the circle.
Besides BiliBili, Xiaohongshu's strategy in reality shows is also worth learning. Self-made reality shows on Xiaohongshu are more like cooperation content for customized brands. For example, the platform launched a parent-child interactive mini reality show Full Bowl in conjunction with a maternal and child brand, and a reasoning reality show launched in conjunction with a beverage manufacturer. Users of Xiaohongshu naturally have a higher acceptance of this kind of product promotion. Therefore, the future of self-made reality shows will be relatively brighter at Xiaohongshu.