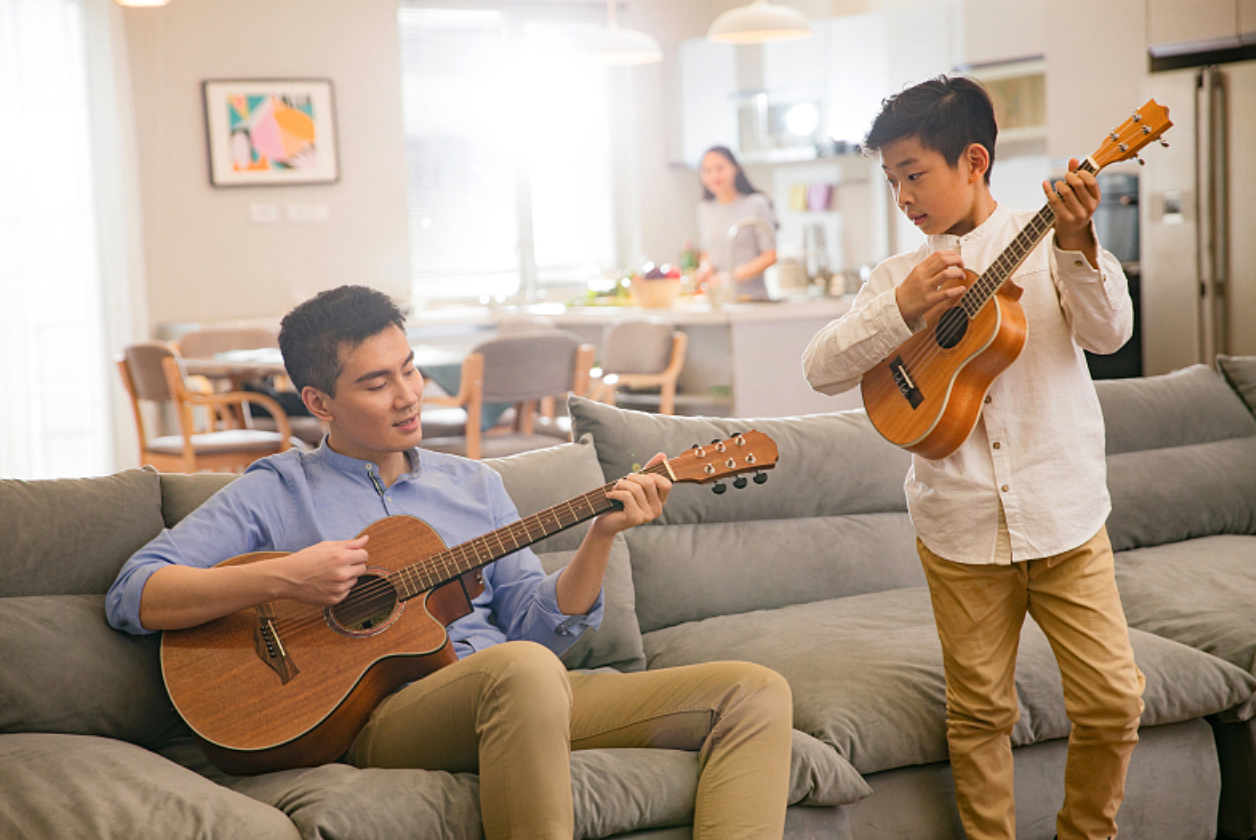 Changes in Consumption Content, Experience, and Emotion under the All-Marketing Change
By July 2022, the total online retail sales of physical goods have reached ¥866 billion, up 10.1% compared to last year. The new middle-class, which is between 25 and 40 years old, located in third-tier cities and above, with a medium or higher level of willingness to spend online and a consumption power exceeding ¥1,000, has made a significant contribution. According to QuestMobile, the size of the new middle-class population now stands at 163 million, up 15.6% from last year.
So far, the post-90s generation has accounted for 45.7% of the new middle-class and significantly increased consumer willingness among the whole population, this group of people is becoming an unignorable new force among consumers. At the same time, the consumption concept of the post-90s generation is also changing the brand marketing strategy subtly.
First of all, is the "Internet plus" consumption habit which is deeply rooted in their hearts. The new middle-class people have a higher degree of dependence on the Internet, with 33.3 apps per month per capita, far exceeding the 26.9 apps used by all internet users. In terms of consumer preferences, the brand marketing touchpoints have also shifted from "targeted search" to "browsing", and from "value for money" to "The whole chain of experience", the emotional valve point from "popular" to "emotional resonance" ...
Faced with the major changes in consumer patterns and interest points, it has become the primary goal of all brands to understand the consumption preferences of the new middle class and formulate new marketing strategies.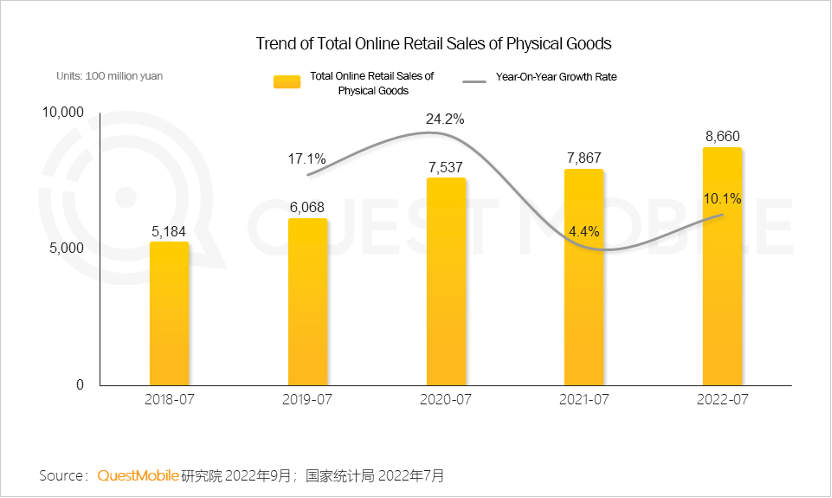 Focusing on the Quality of Life, Driving Consumption Upgrades
The new middle-class people pursue quality life and self-improvement, which leads to consumption upgrades. According to the types of consumption, the online consumption of the new middle-class can be divided into intelligent living, consumption of cars and real estate representing asset symbols, self-improvement, and spending on financial management.
Starting from the consumption of intelligent life, new middle-class people are more likely to be attracted by innovative ideas and products. They've always been early adopters of high-tech products and prefer intelligent products with a leading sense of design and grade. According to QuestMobile, in July 2022, users of the new middle class in the smart device industry increased to 65.71 million, a net increase of 19.63 million over the same period last year. Taking home appliances as an example, the new middle-class group shows the strong purchasing power of home appliances. Apart from big appliances such as range hoods, well-designed intelligent small appliances such as floor scrubbers and food processors, have also received extensive attention, with the TGI for each category reaching over 101.0. In terms of brands, they prefer well-known domestic brands.
With the increasing economic capital occupied by the new middle-class, the proportion of users with houses and cars among this group of people reached 22.1% by July 2022, up by 1.1%, and the number of users who plan to buy cars reaches 29.26 million, up by 2.6%, which see steady growth.
The purchase of cars and car-related spending has also become one of the important expenditure areas of the new middle-class, with double-digit growth rates for users in related applications. QuestMobile points out that the active users of new middle-class people in auto-related industries have increased rapidly. In July 2022, the number of active users increased to 27.73 million. The intelligent car industry had the highest growth rate, with a year-on-year growth rate of 77.4%. In the field of smart cars, mainstream independent brands represented by Zeekr, Xiaopeng, and Li Auto are welcomed by the new middle-class.
At the same time, the new middle-class' preference to use online channels to obtain information is also a bonus for KOLs in the auto area. Therefore, QuestMobile suggests that auto brands seize the opportunity to strengthen cooperation with top auto KOLs and increase the number of online advertising. So far, the number of online ads for fuel vehicles is much higher than the number of online ads for new energy vehicles. The number of online ads for new energy vehicles has not changed much since January 2022, there is still a lot of potential.
Consumption in the self-improvement for the new middle-class includes consumption for acquiring knowledge and learning skills through vocational education and language learning apps, as well as learning from KOLs. Another part of self-improvement consumption is daily fitness exercises for physical fitness and body-shaping by using a form of the APP + live training + video teaching.
The new middle-class group has freer wealth, investment and financial management, which can achieve asset appreciation, and also receives attention. When browsing information daily, they pay attention to acquiring financial knowledge. In this process, the Internet provides them with convenience and meets their diversified needs. According to statistics, as of July 2022, the longest monthly per capita usage time of financial wealth app can reach 289.3 minutes, monthly active users of the online stock trading market reach 18.84 million, comprehensive financial management apps reach 15.54 million, and the MAU of cash lending reaches 14.42 million. Both high-risk and high-return stock investments and stable bank-type financial products are favoured by the new middle-class.
Diversified Marketing in Multi-Channel is the Key to Reaching the New Middle-Class
By July 2002, the average time for the new middle-class to use Little Red Book increased by 107.8% compared with July 2021, and the time for using BIliBili increased by 17.1%. With the rapid growth of user time spent, the importance of content platform marketing is enhanced.
Brand marketing strategies are also shifting with the consumption habits of the new middle class.
The marketing touchpoints for consumers move forward, from the established purchase target to a random purchase demand after browsing content and live broadcast; the focus of consumption moves forward, product features, quality, and cost-effectiveness are no longer the main factors for consumers, the role of pre-sales product experience, service quality and other soft factors in the purchase process is constantly being emphasized. At the same time, consumers see highly of brands ' core, and whether brands can resonate with them on a spiritual level.
Taking the marketing strategy of the new middle-class people's consumption hotspot, the car, as an example, car companies can focus on creating diversified scenarios and rich interactive experiences to establish a closer connection with car owners and potential car-buyers. Open official accounts on online platforms such as Weibo, Little Red Book, and BiliBili to keep the brand continuously exposed. In addition to promotional methods such as photos and videos, live broadcasts can also be used to interact with users, with regular live broadcasts on official accounts on platforms such as Tik Tok or Kuai Shou to meet users' needs for online car viewing.
When in the offline marketing process, Popular shopping malls should be the first choice to open brands' direct shops. As shopping malls are close to middle-class consumption places, the brand's exposure to their target consumers can be greatly enhanced by "looking at cars after a meal". It is also important to provide opportunities for potential consumers to experience the car in its entirety, for example through a test drive appointment, so that they can get a deeper understanding of its functions.
In terms of shop decoration, shops that are decorated with a sense of design, uniqueness, and high-end style are more attractive. In addition to the display areas for car models, adding technology experience areas with VR and AR functions, coffee areas, kids' areas, and brand culture display areas can all enhance the scenario of continuous visits and stays by consumers. Quality service and harmonious customer relations are always one of key factors in attracting the new middle-class to spend money.