The population of the livestream e-commerce has exceeded 464 million, which accounted for 44.9% of Chinese netizens. As of December 2021, 930 million people in China watched short videos and 840 million people shopped online; 700 million people watched live broadcasts, accounting for 68.2% of the total netizens. Among them, the scale of livestream e-commerce users was 460 million, accounting for 44.9% of the total netizens. The overall number increased by 75.79 million compared with December 2020, bringing an annual growth of 19.5%.
With the annual growth of 464 million people and 19.5% of the population, livestream e-commerce has gradually become a well known and normalized trend. In the "China Live E-commerce Industry Report" released by iResearch in 2021, users who placed orders through livestream e-commerce accounted for 66.2% of the users who watched the live broadcast, and nearly two-thirds of the users made purchases after watching the live broadcast.
The combination of livestream e-commerce and short video
The combination of short-term and new industries: the number of short-video users in China has reached 934 million; short-video users have penetrated into all generations, and 31.3% of old and new users will watch short-form videos for the first time when online. The integration and complementation of livestream e-commerce and short videos is unstoppable.
The combination of livestream e-commerce and short video has complementary advantages: the new business form combining "short video" and "livestream e-commerce" is common for brands to integrate applications; and the models of "short video" and "livestream e-commerce" conversion are gaining popularity.
The complementary advantages are:
Short videos are available online 24 hours combined with live streaming and real-time interaction, which can cover a wider audience.
The diverse content of short videos caters to the needs of diverse groups of people and is beneficial for brands; live broadcasts are convenient for building consumer trust.
Short videos focus on content dissemination while live broadcasts focus on traffic generation.
Overview of Taobao Livestream 2021
Taobao Live is the top national-level consumer live broadcast platform, and has accumulated over 50 billion viewers. In 2021, the average viewing time of Taobao live broadcast increased by 25.8%. In 2021, the number of items on Taobao Live increased by 53.0%, providing consumers with more diverse product choices; the annual number of transactions on Taobao Live has also increased at a rate of 16.6%.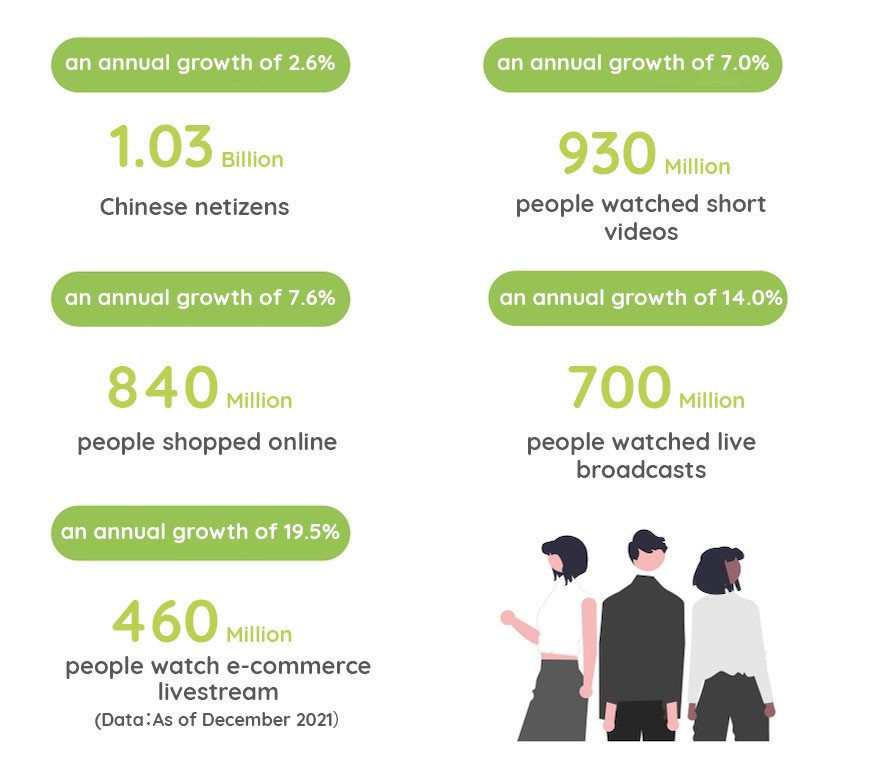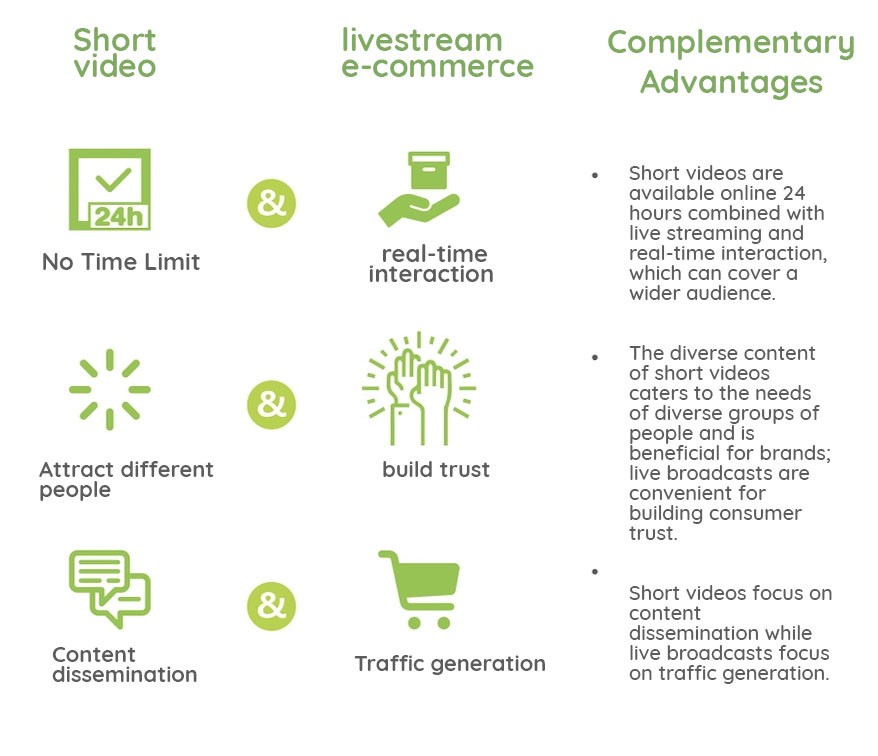 Top 10 categories of livestream in 2021
Women's Clothing
Beauty
Jewelry
Electronics
Consumption Food
Maternity and Infant products
Home Furnishings
Home Improvement
Luggage Accessories
Men's and Women's Shoes