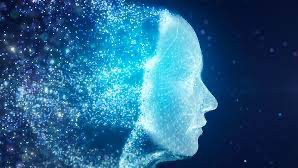 In recent years, artificial intelligence technology and products have been continuously improved and penetrated into multiple enterprise design, production, management, marketing, and sales. Conversational AI production can be widely used in economic production activities such as customer service, marketing operations, window services, remote office or work, and human-machine dialogue and interaction.
The conversational AI products have entered the stage of large-scale implementation in multiple industries, optimizing the interaction process between human and computer. The empowerment in conversational AI can reduce cost and improve efficiency to the enterprise, and the commercial value is gradually recognized by the market.
Conversational AI products can replace human dialogue to complete a large number of repetitive and regular dialogue tasks, optimize and reconstruct the workflow and functional focus of dialogue services, and also provide various dialogue services. For example, conversational AI products can provide intelligent scheduling, agent assistant, dialogue insight and other auxiliary functions. At present, the application of conversational AI products is not to completely replace human beings through AI products, but to be customer-centric and to improve the quality and efficiency of conversational services.
The upgrades of AI industry in the digital economy
The AI technology industry has begun to enter a new era of comprehensive integration and development. At this stage, AI technology has become the core productivity and underlying industrial support capability of the digital economy era. AI technology is the core technology that activates the digital economy-related industries to upgrade from digital to intelligent.
The focus of digital human development
The concept of digital humans once again captures the attention of the public with the introduction of the metaverse in 2021, and the influx of capital will accelerate. In 2022, the popularity of digital humans will remain high.
Various conversational AI manufacturers have entered the game one after another to create their own avatar image. In the future, conversational AI manufacturers need to return to the essence of product management such as reducing the production cost and production cycle time, improving the cognition and acceptance of end users, differentiating the products and achieving commercial value realization.
From the perspective of industry evolution, the interactive experience brought by digital humans may have an impact on human psychological behavior or even at the social level besides raising ethical risk, moral risks and legal security issues. Therefore, it is necessary to analyze the relevant issues as soon as possible, and introduce and improve relevant laws and regulations to protect the industry.