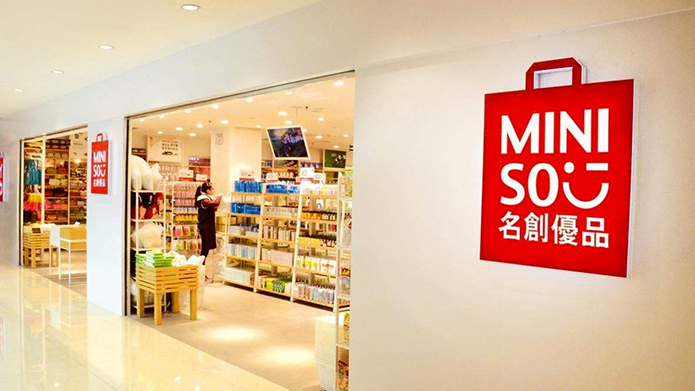 Chinese lifestyle goods retailer Miniso Group Holding is known for its fashionable yet affordable products ranging from household items to cosmetics and food. Currently Miniso is expanding its e-commerce business as a result of the pandemic.
Last quarter, Miniso's online revenue reached about 200 million yuan, and this quarter's e-commerce revenue was 170 million yuan, a growth rate of 58%. Revenue from O2O business was approximately 113 million yuan , a year-on-year increase of 130%. In less than two years, the proportion of Miniso's online revenue has risen from 1% to over 10% for several consecutive quarters.
"We believe that the e-commerce business can maintain a high double-digit growth rate next year, and we are actively expanding online channels. The omni-channel strategy will be the main driving force in the future", mentioned by Ye Guofu, the founder and CEO of Miniso.
Expansion in e-commerce
In 2020, Miniso opened the official flagship stores of Tmall and JD.com, and then Pinduoduo. Miniso is also one of the top-selling businesses in WeChat mini-programs. The online channel of Miniso has stably contributed more than 10% of its revenue.
Lastly, Miniso has more than 3,000 domestic stores which has continuously led to online traffic. There are 30 million fans in Miniso's official account, and the nearly 10 million fans of Tmall and JD.com depend on the traffic from retail stores and its brand name. Certainly, Miniso has benefited from the O2O business model.