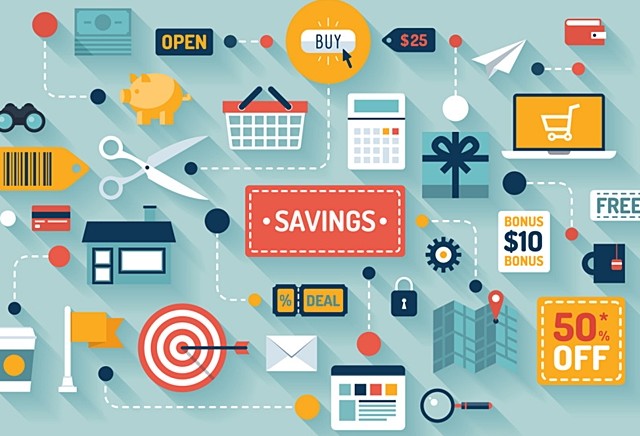 Affected by the online economy pushed by the epidemic in 2020, cross-border e-commerce has become the best opportunity in China since 2020. According to statistics, nearly $1 billion of investment will flow into the market in 2020 to acquire or invest in Amazon sellers and brands. But behind this brilliance, these small and medium-sized cross-border e-commerce companies have their own hidden worries.

China's small e-commerce brands are accelerating their growth
Generally speaking, the development of the industry tends to be centralized and finally monopolized by several giants; However, in the field of cross-border e-commerce, the big seller has not been able to dominate the brand exposure; Over the past five years, the scale of cross-border e-commerce in China has maintained a compound annual growth rate of more than 25%; However, in the e-commerce sector, taking Amazon platform as an example, in 2020, only 10% of the GMV (Gross Merchandise Value) were contributed by top 850 Amazon sellers, 38,000 top sellers contributed 50% of the GMV, and more than 360,000 Amazon sellers contributed 90% of the GMV. We can see that with the growth of GMV in the Amazon market, the proportion of top Amazon sellers is getting smaller, and smaller sellers are contributing to GMV. For big sellers, how to keep their own traffic and clients will become the main challenge in the future.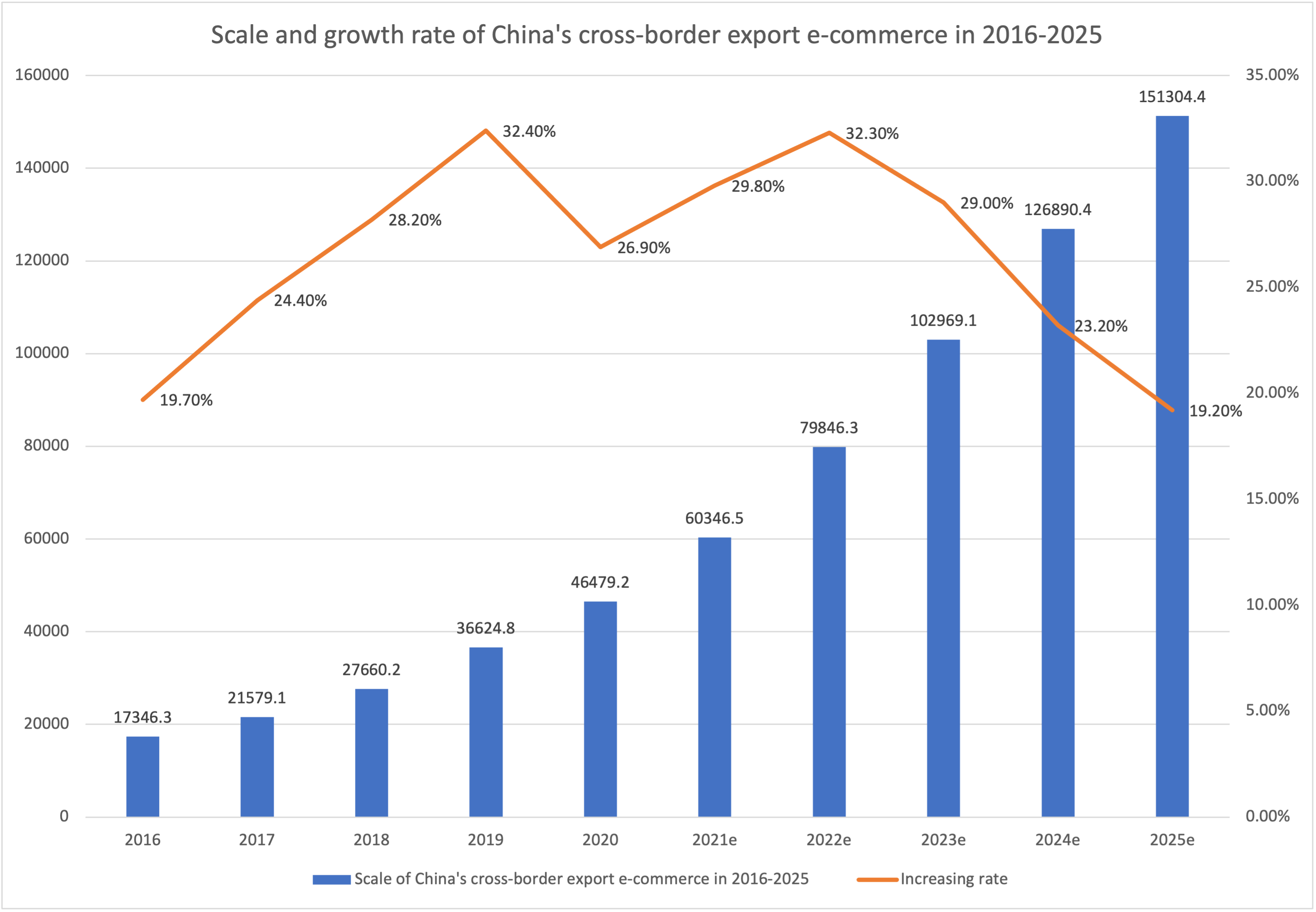 Chart: Scale and growth rate of cross-border export e-commerce in recent years
Independent brand and its online store
Whether or not Chinese brands make sizable revenue from the overseas market for the moment, it is more important for the brand to accumulate precipitation for tomorrow. A brand going abroad can better balance short-term interests and long-term strategy. On the track of cross-border e-commerce, establishing your own brand can better link overseas consumers and precipitate business relations. Basically, cross-border e-commerce sellers are also aware of the importance of independent online stores and their own websites. The proportion of independent online stores in B2C has also rapidly increased from 9.8% in 2016 to 20.3% in 2020. We believe that more and more businesses will have a stronger willingness to build independent online stores rather than 3rd party stores such as Amazon. In the future, independent online stores will become the standard in the industry. It will also become the company's core advantage.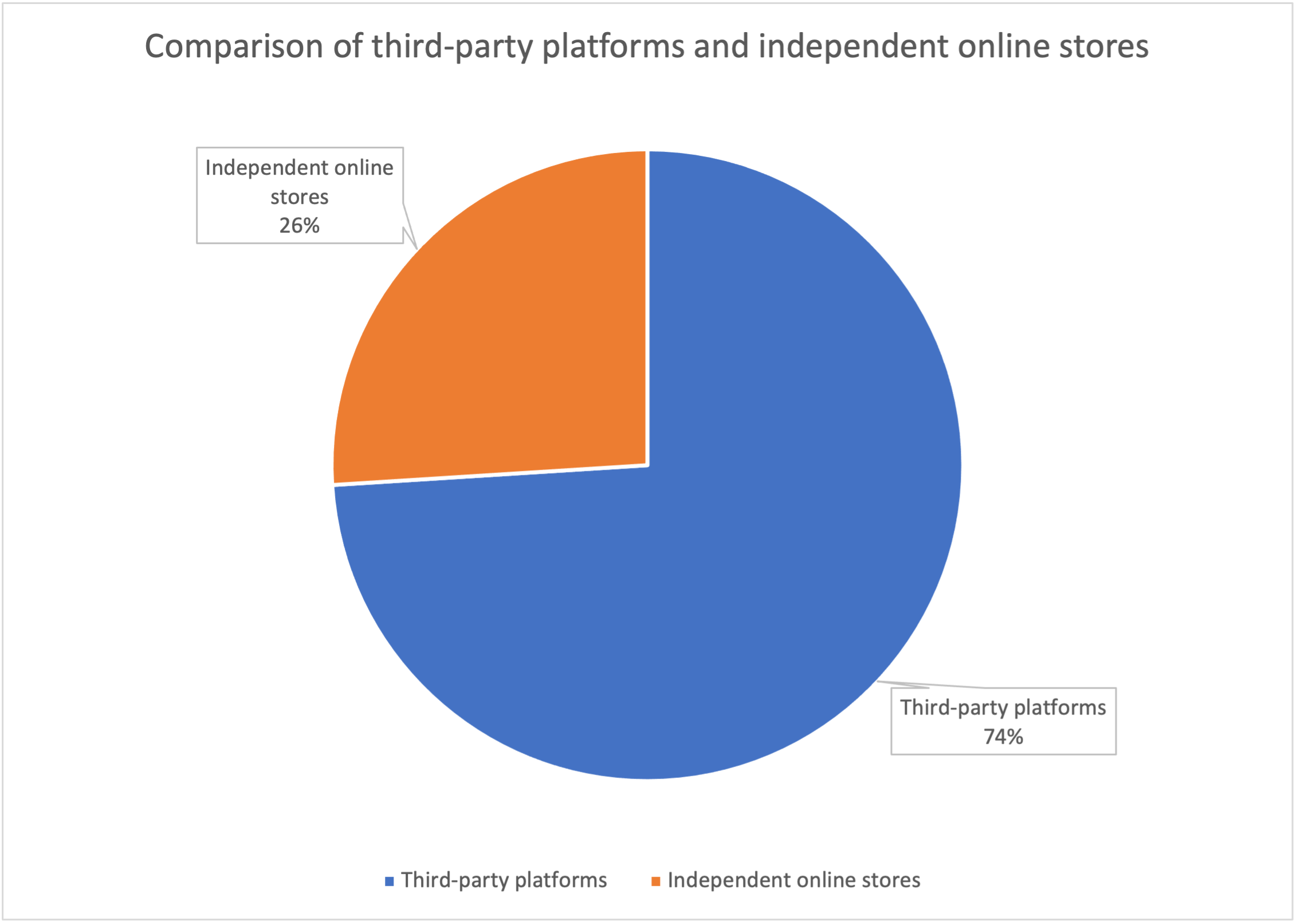 Chart: Comparison of third-party platforms and independent online stores
Importance of brand strength
Cross-border e-commerce in North America and Western Europe often have strong brands and sophisticated brand/product-line strategies, in order to counter the small cross-border and low price brands. Those brands often enter and win all kinds of awards, such as iF Product Design Awards and the German International Red Dot Prize. Consumers would usually pay premium prices to those brands. It's predictable the leading Chinese cross-border brands will be more likely to attend awards to boost their brand awareness and strength on the global stage.
Nowadays, The growth of the performance and the market share brought by brand strength are significant and it will be more significant in the future.
Summary
Since 2019, the capital market has started to favour cross-border e-commerce businesses with strong independent brands, and its valuation system has generally moved up. Taking BrandZ China's top 50 most influential brands in the world as an example, 11 brands cover cross-border e-commerce business, accounting for 22%. Without exception, all of them are very popular brands in their sector. All of those market players have large-scale financing or IPO in the primary market. They also developed their own independent online stores as well. We can conclude that running own independent online stores + enhancing brand strength will be the stepping stone for cross-border e-commerce brands to grow further in the global market.