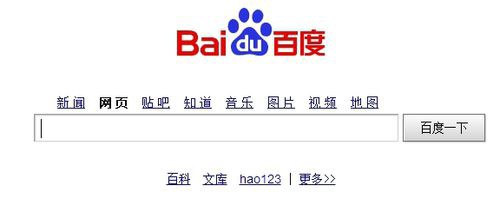 The Baidu Chinese search engine platform is one the largest search engines in the world and should be included in the digital marketing strategy of every business. Holding more than 70% of the market shares among search engines on the Chinese market, Baidu is optimized to reach Chinese users.

Learn more about the development of the Baidu Chinese search engine platform with YIVA Digital and how your company can get better marketing leads similar to Google but in Mainland China.
The History of Baidu
Launched in 2000 by Robin Li and Eric Xu, Baidu became the leader in Chinese search engines in Mainland China after Google was banned in 2010. While Hong Kong and Taiwan still have access to Google, the Baidu Chinese search engine has maintained its hold as the best platform for targeting Chinese users.

The success of Google and Baidu is largely attributed to the innovative work of Robin Li. In 1996, Li developed RankDex, an earlier search engine that utilized page links to rank web page importance rather than dependence on keywords. While Google would follow suit a few years later, Robin Li was able to use the algorithm systems of RankDex to offer Baidu for Chinese websites to reach the larger Chinese market online.
Today, the Baidu Chinese search engine offers services similar to Google, such as a Chinese search engine, maps, encyclopedia, cloud storage service, and keyword forums.
Just How Large is Baidu's Market Share?
As of March 2021, the Baidu Chinese search engine held 75.54% of the market share among Chinese search engines. Sogou, the next largest platform held 15.29% and Bing, Haosou, and Google were each under 3%. Within 3 years, Baidu has added 10% more market shares and continued to grow each quarter.

Moreover, Baidu has been generating revenues reaching over $3.18 billion and averaging 222 million active users daily who frequented the platform's diverse marketing search engine, cloud service, and other unique service features.
With over 900 million Chinese users online, incorporating the Baidu Chinese search engine into digital marketing strategies ensures that the large majority of internet searches are leading Chinese consumers to your business.
Unique Features of the Baidu Chinese Search Engine
The Chinese language is not the only difference between Google and Baidu. In fact, the Baidu Chinese search engine has distinguished itself from Google in a number of ways, making the platform competitive beyond the Chinese market. As innovative developments continue to enrich the company's digital expansion, businesses can expect more growth and digital marketing potential. Learning the specialized mechanics of Baidu ensures online marketing success in the next decade.

Baidu Search Engine Result Page (SERP)
There are many key features of the Baidu SERP interface that make it more user-friendly than Google's, such as link clicks opening automatically in a new window, different URLs for online internet search versus mobile search, and a domain credibility system to name a few.
One key component of Baidu is that the majority of the SERP is filled with Baidu's own features or paid advisement. A user must scroll further down the page to access the organic search results, making paid advertisement campaigns more significant in Baidu than Google.
Website performance is also an important factor for success on Baidu. Western companies seeking to expand their presence in the Chinese market should ensure that their web pages are in Simplified Chinese and optimized to meet the standards of the Baidu Chinese search engine to rank higher.
Baidu PPC Advertisement
Within the SERPs, the Baidu Chinese search engine provides rich visual ads, including Rich Snippets which allow users a more interactive experience that ranges in size and number of links or includes JavaScript apps.
Baidu focuses on PPC and can be separated into Baidu Brand Zone, Baidu Search Advertising, and Baidu Union Advertising. Paid advertisement is an excellent starting place for businesses new to entering the Chinese digital market. Baidu SERP and its extension services give high priority to PPC advertising and companies can utilize the dynamic advertising features as they work to establish other areas of organic reach to the Chinese audience.
At a glance:
Baidu Brand Zone is for exclusive, large brands that use exposure and attractive online presentation of visual content or links to products and events.

Baidu Search Advertising allows for both text, link, and image ads.

Baidu Union Advertising uses algorithms to determine placement based on demographics, location, or history of users. This type of advertising displays across all Baidu products and business partners.
Baidu Full-Range Services
Most importantly, the Baidu Chinese search engine offers approximately 60 different SERP products or features. These include a Wikipedia equivalent, a books and files portal, a social interaction forum platform, a question-and-answer platform, and translation services.

Nearly 70% of Baidu's search results on the first page come from other Baidu features, meaning businesses can increase their digital presence by also engaging on these extended Baidu platforms to drive traffic to their web pages and generate conversions.
Why Use Baidu for Digital Marketing?
As the largest index of Chinese websites, the Baidu Chinese search engine is the leading platform in the Chinese language. However, the platform is not just useful for a Chinese company interested in entering into this search engine market. Western companies can also reach Chinese search engine users by adopting Baidu search engine techniques and crafting web pages that will rank on Baidu search results.

As Google and Baidu are similar, it is not too difficult to optimize for acquiring the Chinese consumers and the Baidu Chinese search engine platform. Although there are major differences in the way Baidu ranks web pages as well as factors concerning the Great Firewall of China and cultural preferences of Chinese consumers, adapting online marketing solutions tailored to this market can yield positive results in one of the largest online markets in the world.
Get Assistance Developing Baidu Marketing Strategies
YIVA Digital has the best in digital experiences and Chinese digital marketing strategies. We help businesses achieve their commercial in the Chinese market with a range of services including search marketing, social media, and localization.

Consult with our professionals to begin taking advantage of the Baidu Chinese search engine platform for the success of your business in a market with so few Western companies.