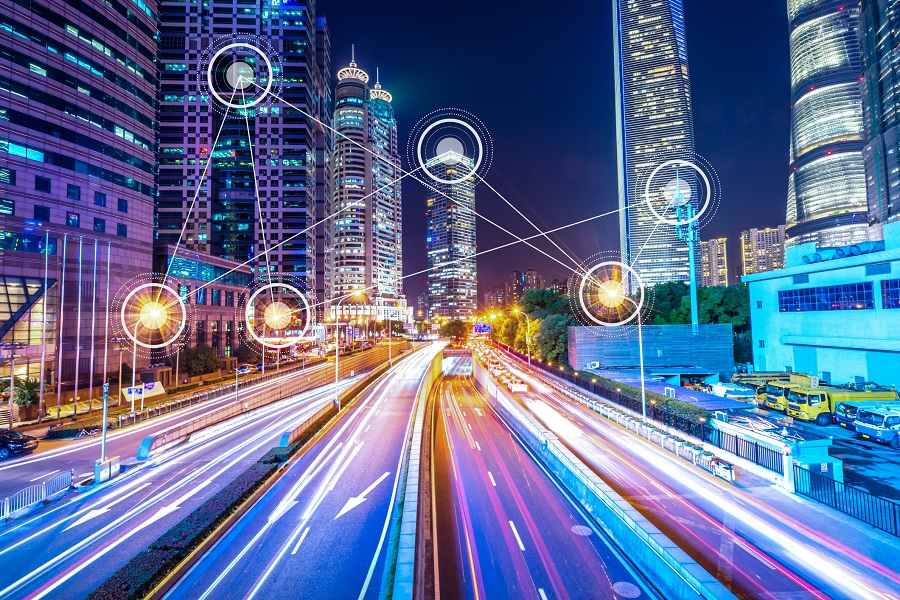 China has long celebrated its Four Great Inventions – gunpowder, the compass, papermaking and printing. All four were developed many hundreds of years ago. But as the nation's economic resurgence continues, both the Chinese Government and Chinese corporations are working to make China a world-leading innovator again.
In recent years, innovation and technology have become the loudest buzzwords of the Chinese industry. Innovation can be instrumental to the success of economies, at macro and micro scales. While investment provides powerful fuel for innovation — the relationship isn't always straightforward.
Here's the World Bank income group, based on data from WIPO's Global Innovation Index (GII), which evaluates nations across 80 innovation indicators like research and development (R&D), venture capital, and high-tech production. While wealthier nations continue to lead global innovation, the GII also shows that middle-income countries, particularly in Asia, are making impressive strides.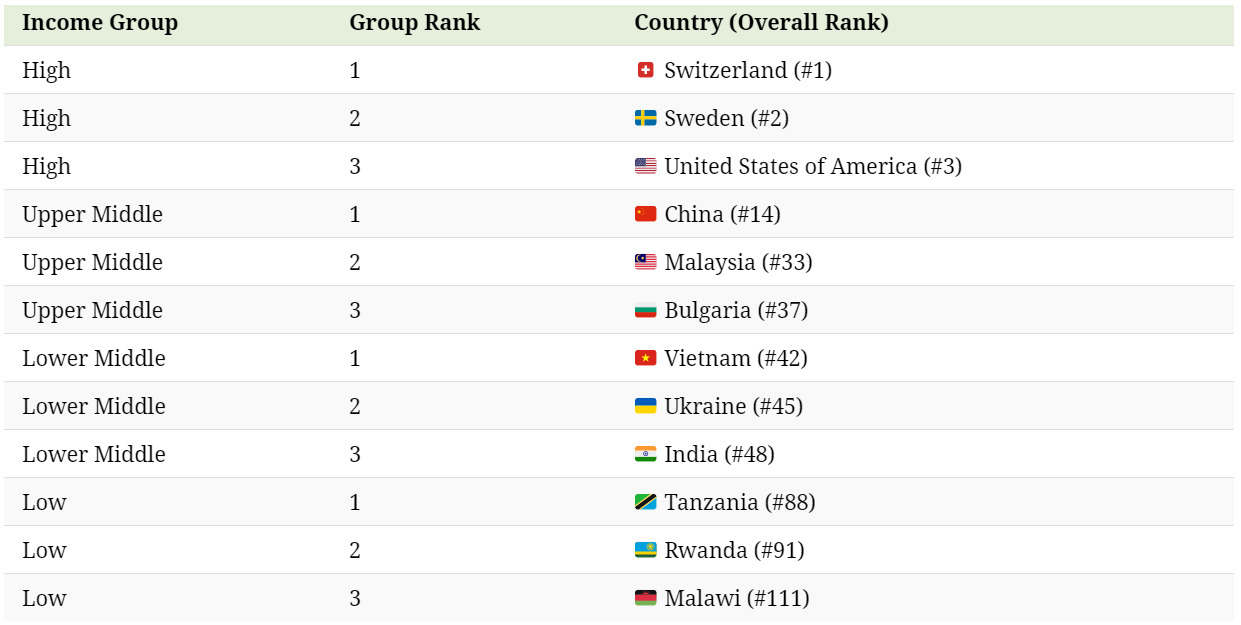 For years now, Beijing has focused on the importance of innovation to China's economic health. The country's growth model of the last three decades – based on cheap, abundant labour, low rents and the mass production of low-value products – is well on its way to redundancy. Eastern China is headed for middle-income status, and parts of it are already there.
Smaller Chinese firms in fields from laptop production to nanotechnology have already begun to find radical new ways to cut costs while meeting their customers' needs. This process is called "incremental innovation" or "cost innovation". When Shanghai-based WuXi AppTec, a drug research company, wanted to develop a new hepatitis treatment, it separated an existing production process into multiple steps, with teams of technicians assigned to work on each one. The firm adopted German software designed for managing assembly lines to streamline the multi-stage innovation process.
The End of Copycat China that Chinese consumers no longer slavishly copy trends from the West, or even their own Chinese peers. In high-tech sectors such as mobile communications and e-commerce, they increasingly want products that are not just cheaper but offer something new. Prodded by the new generation of Chinese consumers, privately-owned high-tech Chinese companies keen to succeed on their home turf are leading the way. The China Innovation Survey by Strategy& asked 368 China-based Chinese and non-Chinese business people to name the most innovative Chinese enterprises of the moment. Of the top 10 companies, eight came from the high-tech sector, including Huawei, Alibaba, Tencent, Baidu and Xiaomi. Each of these companies is ambitious, has demonstrated its capacity for innovation, and is selling to Chinese consumers. Each has the support of both Beijing and the Chinese banking sector. Each wants to create its own high-profile, fully international brand.
Today half of Huawei's 170,000 employees work in R&D. The company is starting to conceive and manufacture breakthrough products and is one of the world's top five patent filers. According to Interbrand, it has even broken into ranks of the top 100 best global brands, a first for a Chinese company. Accompanied by a rise in patent and scientific paper numbers, Chinese companies are increasingly focusing on genuine creativity.
China's innovation model is already impacting multinationals across the globe. The benefits of doing R&D in China is that we have plenty of low-cost engineers and scientists; government innovation support; a huge and fast-growing market; and a new entrepreneurial spirit in the younger generation. And because Chinese consumers have not had years to develop buying habits, some firms could seize the opportunity to leapfrog competitors who are not operating in China. Meanwhile, Chinese companies that are already achieving success through incremental innovation are using part of their profits to buy up cutting-edge multinationals. Rather than paying licensing fees and royalties, these firms are simply purchasing breakthrough innovation capability by acquiring overseas technology and talent.
Today, China's capacity for innovation remains a work in progress. The country's transition from an incremental to a breakthrough innovator will take time. But China's private companies have already proven their ability to adapt to a fast-changing environment. One thing is for certain. It would be foolish to bet that Chinese companies cannot follow the path already taken by South Korea and Japan, harnessing different forms of innovation to move further and further up the value chain. In the China Innovation Survey, two-thirds of China-based respondents of multinational corporations said their companies face Chinese competitors that are at least as innovative as they are. As an ultra-competitive domestic market continues to hone Chinese innovation, this number is only likely to increase.