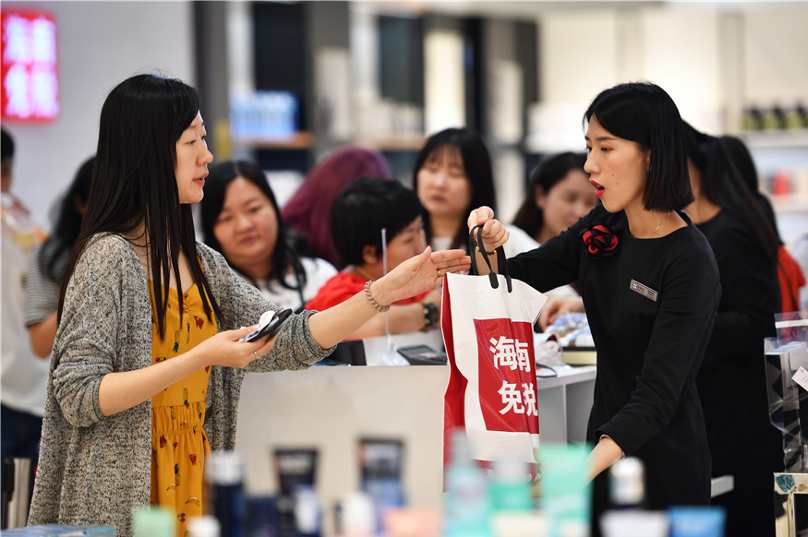 China's Female middle-income consumers
According to data released by the local government, the Chinese middle-income population of over 400 million people has been a major factor in increasing consumption and development in the lower-tier cities.
Key trends of middle-class female consumption
As women earn more nowadays, they tend to pursue higher consumption and a higher quality of life. This growing group of Chinese middle-income women is showing some visible preferences and changes in consumer behaviour, including requirements, recognition, mentality and preferred consumption channels, regardless of regions. Let's take a closer look at each trend.
They are more attracted to brands and are more price sensitive.
They are more sophisticated as they value product quality but pay attention to the price. Most of the female shoppers in Chinese market seek online sources of shopping information and tips on shopping through word-of-mouth recommendations from their friends or families or online social circles based on common interests and topics, which has triggered the booming of social e-commerce. The low-price strategy of established brands, such as discount sales, has proven to be particularly effective for middle-income groups and is also of great importance in cultivating brand awareness among them.
They care about personalisation
Middle-class women in China advocate a life of freedom and convenience. Standardised products can no longer meet their personalised needs. Nowadays they prefer niche items with tastes and styles rather than the ordinary product that would be simply gotten from anyone. They are also more interested in the stories behind the brands. Creative new products are increasingly favoured by the China market, and creative marketing in line with brand identity will create competitive advantages and generate revenue advantages for brands.
They have a stronger sense of self-awareness
Self-awareness is important for mastering the ever-changing work environment at any level, no matter where you work. For women, it is especially crucial. With an increase in disposable income, women's self-esteem increases. This trend pushes them to follow their feelings to buy what they want and live the way they want.
Most of the middle incomes female shoppers love to do a smart investment
Besides product consumption, they would rather like to spend more money to enrich their spiritual life through further education, travel or exercise. According to McKinsey China Consumer Report 2021, Covid19 has also forced purchasing trade-offs, with Chinese consumers seeking better quality and healthier options. More than 70% of respondents in our COVID-19 consumer survey will continue to spend more time and money purchasing safe and eco-friendly products, while three-quarters want to eat more healthily after the crisis.